Follow the current happenings! This article gives a preview of the top events in Bratislava this week.
International Guitar Festival of J.K.Mertz 17.6. – 24.6.
Guitar Festival of J. K. Mertz doesn't need to be introduced to the Bratislava's audience. It has been part of the Cultural Summer and Castle Festival Bratislava for already 43 years. This year's edition is dedicated to 100th anniversary of the constitution of Czechoslovakia. The top-level interpreters from Czech and Slovak Republic will meet on the stage, but there will be also the interesting programs by guitarists from China, Greece and Spain. The festival offers not only the classical guitar pieces but also ancient music, flamenco and jazz. You can look forward to the guitar solos, chamber ensembles and various combinations of the music instruments. FB event.
Mercato Italiano 18.6. – 24.6.
As a part of the DOLCE VITAJ festival, the typical Italian market "Mercato italiano" will take place in the historical center of Bratislava. One full week of the typical Italian flavors and aromas. You can taste the excellent meals and products from all the Italian regions at the Hviezdoslav's Square. The stands will be open every day from 10:00 to 22:00. FB event.
Brutal Xmas Summer Party 19.6.
The craziest Xmas party will take place exactly 6 months after the Xmas and 6 months before the next Xmas in the popular student club Unique. You can look forward to the Xmas megahits, Xmas decorations, presents and Xmas DJ. FB event.
Retro Games Night 19.6.
The regular Retro Games Night is happening again. If you think that the PS1 is the best console and that Crash is the best game ever, join this fun event in the Dungeon Pub. You can look forward to the Playstation 1,2&4, Nintendo, N64, Famicon and an Arcade Machine. FREE entry. FB event.
Quiz Night  20.6.
The quiz will be hosted traditionally by Pub u Zeleného stromu.  All questions are in English and designed for international audience. Please confirm your attendance at quiz@expatsk.com. The capacity is 100 people. Entry fee: 5 EUR per person. FB event.
Wine Tasting at La Patisserka 21.6.
This wine tasting event is dedicated to the Eza wine brand. You will taste 8 samples, starting with Prosecco, white and rose wines and ending with a high-quality red wines selection. The event is led by an experienced sommelier. Advance booking necessary. FB event.
SWAP N² * Noizz & Nosene 21.6.
Do you have many nice clothes at home, but you do not wear them? Then bring the best of them to the SWAP event and, in return, exchange them for other pieces. It's summer, so renew your wardrobe and behave ecologically :) FREE entry.  FB event.
Neo soul jam session in Bukowski bar 21.6.
The evening will be started by a house band which can be joined by any musician, singer or a rapper. Neo-soul is an ethereal term that describes music from organic soul up to avant-garde R&B combined with hip-hop and jazz-funk rhythms. FREE entry. FB event. 
Gurmanfest Bratislava 2018 22.6.
What does this sound like – enjoy the day in the biggest park in Bratislava and simultaneously try out foods prepared by the best chefs of the Bratislava region? You will find out about the newest trends in gastronomy, how to bake a cool cake or prepare a rad drink. They will also talk about the "Food for Soul" project, which battles food waste and social isolation. More info.
Bratislava Coronation Days 22.6. – 29.6.
No summer is complete without this tradition. The programme offers a variety of events, including a novelty – Kids' coronation parade, where kids can participate and become a prince or a princess even just for a day. They can bring their own costume, or make it on the spot! FB event.
Rosé at the Main Square 23.6.
A fan of rosé? Starting at 17:00, the folks at WINE NOT? Will put together a list of wines you can taste. These include Domaine de La Croix, Irrésistible – Cru Classé 2016, Love by Léoube 2017, to mention a few. All you need is your good mood. FB event.
Music at the KC Dunaj Terrace 24.6.
Enjoy a warm summer evening on the terrace with Jureš Líška, the producer of the band Fallgrapp. He is going to give you a taste of what to expect in KC Dunaj in July. FB event.
This week's pick was prepared for you by our events guru Nika.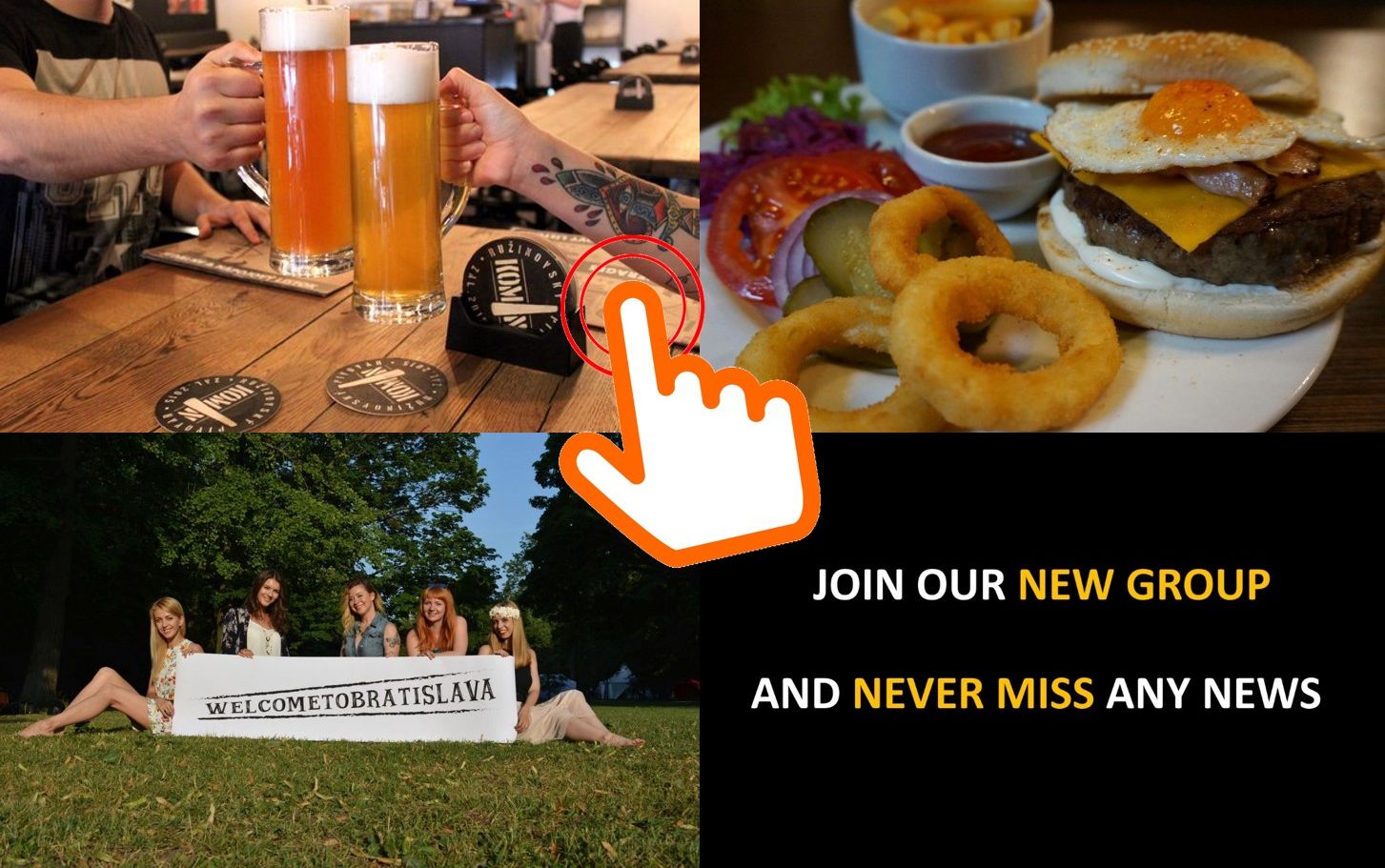 NOTE: Some of the featured pictures come from the Facebook pages of the mentioned events.
IF YOU ENJOYED THIS POST, SIGN UP FOR FREE UPDATES