Follow the current happenings! This article gives a preview of top events in Bratislava this week.
19 – 25 FEB 2018
Pilates in English 19.2.
This event is held every Monday and is organized by Internationals Bratislava. The class takes place in Open Mind Centrum just in the city centre of Bratislava and is held in English language. Facebook event.
Jazz concert (David Tixier Trio concert) 19.2.
The David Tixier Trio is welcoming the Slovenian bass player Miha Koren for a full week of concerts across the East part of Europe! For this special concert, the guitarist Pippo Corvino is the special guest! What is more, this Monday these talented musicians will perform in Kafé Scherz, which is one of the most popular cafes in the city. FB event.
Salsa Casino 20.2.
Salsa on Tuesday? Why not?! La Bomba Club and DJ Peťo are ready to welcome you on the dance floor. If you don´t feel like dancing, you can simply enjoy the latino atmosphere which La Bomba Club brings to its visitors. FB event.
Vintage Bazar vol.8 20.2.-22.2.
An important date for all the fashion maniacs! During these three days, they will offer you timeless, easy-to-wear retro pieces for irresistible prices. So mark it in your calendar and invite also your friends and family! :) FB event.
Opera Performance Carmen 21.2.
Carmen is an opera in four acts by the French composer Georges Bizet. The opera was first performed at the Opéra-Comique in Paris on 3 March 1875, where its breaking of conventions shocked and scandalized its first audience. Bizet died suddenly after the 33rd performance, unaware that the work would achieve international acclaim within the following ten years. Since then, Carmen has become one of the most popular and frequently performed operas in the classical canon. More info and tickets.
Street Food Park vol.16 21.2.-23.2. 
The First Street Food Park in 2018 will be special! The organizers are planning to do an indoor version of a normally outdoor event, in order to avoid the possible cold :) Join them in the Old Market Hall "Stará tržnica" for some yummy street food and drinks. FB event.
Ladies and Gentlemen Show 22.2.
A dazzling cabaret show combining theater and music genres and stories, designed to entertain the audience by swift exchanges of humor with passion, music with dance, history with the present day. The once cosmopolitan ghost of old Bratislava is back! FB event.
Guitarritos y la banda – live concert 22.2.
Thirsty for a good music and good drinks? You can have both every Thursday at Bukowski Bar! Bukowski bar loves good music and that's why the organizers want to create a new tradition in Bratislava and offer a unique atmosphere typical for small metropolitan music clubs. Guitarritos are two young guitar players in love with the folk music of Spanish speaking countries. FREE ENTRY. Start: 21:00. FB event.
Semester Opening Party  22.2.
The former "Student nights" are back! You can enjoy this party in one of the most favorite clubs in the city, The Club. Last semester's parties were mad! Did you miss them? That's why they are coming back with the biggest semester opening party. So, party people, get ready,  because this time it will be wilder than ever, with more dancing, more flirting and for sure more alcohol. FB event.
Rock'n'roll night 23.2.
Listen to the vibrant music by the Czech band "Queens of Everything".  You can look forward to the brisk punk rock  with rockabilly bass. The second performer of the night will be the band Dave Brannigan which will mix the rock'n'roll, indie rock and stage passion for you. The Ugly Selectors will play the well-known rock'n'roll and rock hits. FB event.
Market in the Old Town Hall 24.2.
The market offers a seasonal groceries made and grown by farmers and small producers from Bratislava, as well as quality specialties from the foreign countries. You can buy seasonal fruits and vegetables, meat and dairy products, pastries, sweets and much more! There is also a program full of educational and entertaining activities for children and adults. FB event.
Funny Fellows (music show) 24.2.
Funny Fellows Parade is a musical humorous soaire in the style of the 20's and 30's. They prepared a special program with the best and most successful musical gigs, sketches and virtuoso performances with the authentic contemporary musical instruments. FB event.
Macaron Masterclass 25.2.
Boulanger & Patissiere Studio invites you to a masterclass dedicated to the production of the iconic French macarons. The duration of the masterclass will be around 3 to 4 hours (a group of max. 6 people). During the breaks you will drink coffee and try French desserts which were made for you in advance. On this masterclass you will be making everything by yourselves under the supervision of the experienced French Pastry Chef, and then everything you make you can take home with you. This course is a great way to relax, meet new people, and most importantly learn and try French pastries that you have never made before. The course is 40 euros. It will also be in English, however they encourage all nationalities to join! More info.
This week's pick was prepared for you by our events guru Nika.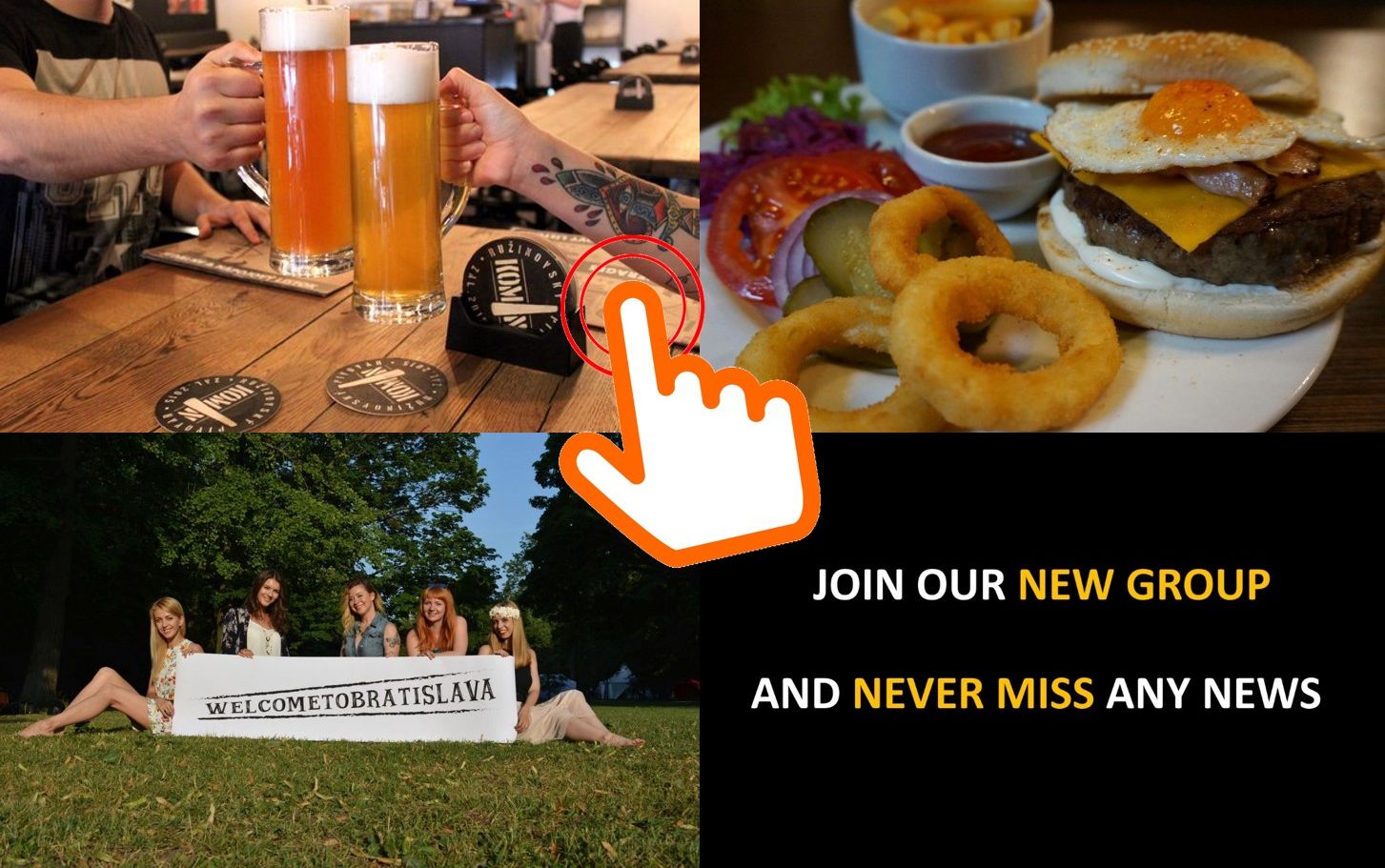 Want to see more events?
DOWNLOAD EVENTLAND – A FREE MOBILE APP and get access to events happening in Bratislava!

NOTE: Some of the featured pictures come from the Facebook pages of the mentioned events.
IF YOU ENJOYED THIS POST, SIGN UP FOR FREE UPDATES