Follow the current happenings! This article gives a preview of the top events in Bratislava this week.
Hot Chocolate Degustation 17.4.
Let's be honest – who doesn't love chocolate? If you love it as much as the guys from Adam's Home-Made Chocolate, join this event where you can find out more about its history, cocoa planting, and chocolate and truffles making. The lecture will be in Slovak but includes also the tasting of three kinds of hot chocolates and 5 truffles. Entry fee: 6 €. Duration: 1 hour. Advance booking necessary via their FB site (capacity 10 ppl). FB event.
Jam Session 17.4.
The April edition of the Artists' Club's improv evenings is here! Stop by for your cup of music, glass of wine or a beer. Houseband: Peter Zajaček (guitar), Miloš Bulík (bass guitar),  Aďo Líška (drums).  FB event.
Visegrad Film Forum 2018 17.4. – 21.4.
Starting on Tuesday, the Faculty of Film and Television of the Academy of Performing Arts in Bratislava will host this intense event, which can pique the interest of viewers by offering not only big names of worldwide cinematography, classics and specialties of film but also an unmatched film festival atmosphere which is hard to replicate. Get ready for the editor of films as Dangerous Liaisons, Twelve Monkeys or for an interview with the Vampire or Murder on the Orient Express and Harry Potter and The Goblet of Fire. Tickets and FB event.
Street Food Park 18.4.
Are you food obsessed? Street Food Park might be your saviour! This regular street food event organized in front of our Old Market Hall is an ideal occasion for those who like to get together with friends in a casual way along with getting something tasty to eat. Come to enjoy some local culture from food trucks and stalls, and have a bite of something prepared in front of your eyes – it's quick and it's delicious! More info with photos and FB event.
Beer Saloon 18.4. – 20.4.
Salon Piva is a special degustating Craft Beer Festival which will take place in the Old Market Hall in Bratislava. Traditionally, you may look forward to fantastic atmosphere, great amount of small breweries (80 in the year 2017) and their beers (cca 400 different kinds of beer in the year 2017), degustation from special glasses and discussion with its makers, possibly distributors. Each brewery will have in offer at least one premiere of its new beer that you've not had an opportunity to taste in Slovakia yet. Tickets and FB event.
Colectivo Panamera + Bad Karma Boy + special guest 19.4.
Spanish-Argentinian Colectivo Panamera will bring you upbeat mix of rock and traditional latin rhythms. Residential scene will be represented by the dreamy Bad Karma Boy who prepared a special collaboration with one of the [fjúžn] guests. They will be supported by the well established DJs Beyuz and Potkan. The events is organized as a part of the [fjúžn] festival. FB event.
Gorgonzola Cheese Making Workshop 20.4.
During this creative workshop, you will learn  step by step how to make Italian cheese gorgonzola with its slightly sharp and distinctive taste. You will take home the result of your work. The workshop is in Slovak. Tickets and FB event.
Bratislava City Days (Free Bratislava) 20.4. – 22.4.
The City of Bratislava has a long tradition of opening its gates to its inhabitants and visitors on the day of St. George. Come to this cool free event with the rich programme that also includes markets at the Primate's Square, Danube sailing, tour guides in the city center or forestry days at Zelezna studienka and Kamzik.  Entry to the events is free. For some of them, advance pick up of the tickets is needed. FB event with detailed program and attractions.
Fjuzn Festival 20.4. – 27.4.

Come to a multicultural festival where you can connect with people of various cultures, learn about the history, origin, customs and current situation of minorities in Slovakia's society. Join different workshops, public discussions, enjoy various concerts, exhibitions and listen to life journeys of interesting people.The festival is organized by the Milan Simecka Foundation, and theme of this year will be trust. More info and full programme.
Nu Dance Festival 20.4. – 25.4.
Come to watch the selection of the most interesting dance performances and projects of the past season at the 13th edition of the contemporary dance festival Nu Dance Fest 2018. The topic of this year is Slovakia and Czech Republic. What are the most striking performances that are being created here? Who are the most interesting young authors? How the dance has evolved for the past hundred years? FB event with programme and tickets.
Asia Days 21.4.
This event is organized in cooperation with the festival [fjúžn]. You can look forward to chill-out zone, typical food, stage or various workshops. Try the tastes of China, Korea, Japan or India. Free entry. FB event.
Dobry trh (Good market)  21.4.
Springish, fragrant and green Dobry trh market is here! This time, it will be organized at the Jakubovo Square. Come to enjoy the spring after a long winter. You can look forward to the quality shopping (sellers are strictly selected by the organizers) and rich programme. This event is zero waste. FB event.
Record Store Day 21.4.
Record Store Day (RSD) is a celebration of the culture of music bought on the physical carries and sold at the brick and mortar. This is celebrated in the whole world on the same day. On this day, you can enjoy a rich programme including autographs by bands who have their vinyl records or live concerts. The event also includes LPs bazaar in Cafe Kut. FB event.
This week's pick was prepared for you by our events guru Nika.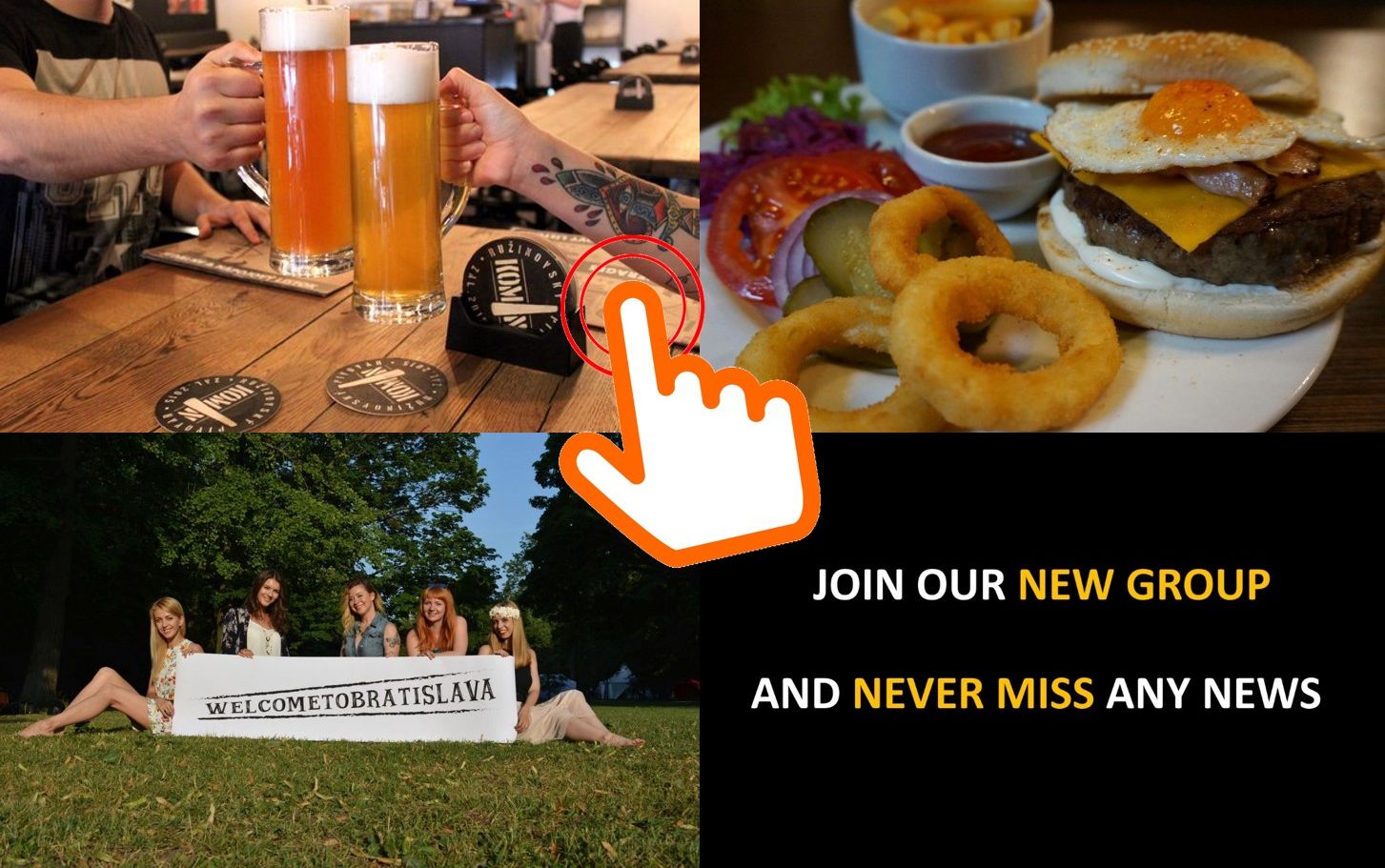 Want to see more events?
DOWNLOAD EVENTLAND – A FREE MOBILE APP and get access to events happening in Bratislava!

NOTE: Some of the featured pictures come from the Facebook pages of the mentioned events.
IF YOU ENJOYED THIS POST, SIGN UP FOR FREE UPDATES