We recommend Starosloviensky pivovar very much if you want to scoop deeper into the history of Slovakia rather than just its modern times. The traditional Slavonic cuisine is served here – halušky, bryndza, lokše… basically all what people used to eat when they worked hard in the field :) True, now we work mostly in the offices, but we can still enjoy these meals from time to time, especially with a good beer!
LOCATION
Starosloviensky pivovar is located in the very city center, close to the Obchodna Street. You can get there in a couple of minutes from the Grassalkovich Palace by walking through the underpass and turning left immediately, before getting to the Obchodna Street itself.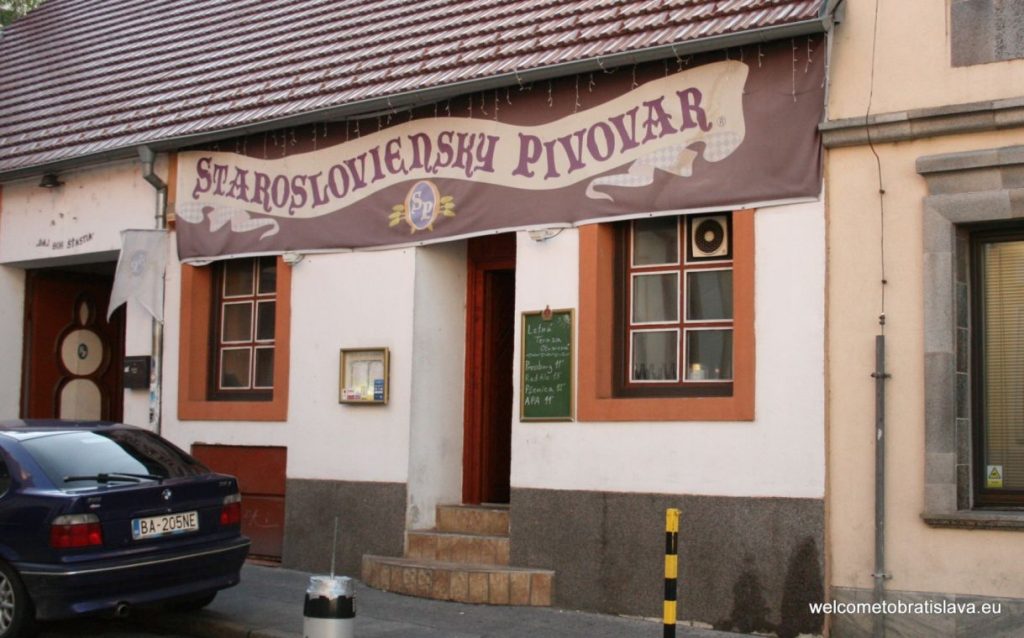 INTERIOR
While the interior is not the main reason to come to Starosloviensky pivovar, it nicely complements the peasant spirit. Wooden benches and simply furnished rooms create an authentic atmosphere. You will not be distracted when focusing on the beer and delicacies.
If the weather allows so, check the beautiful garden in the back yard which is undisputedly our favourite part.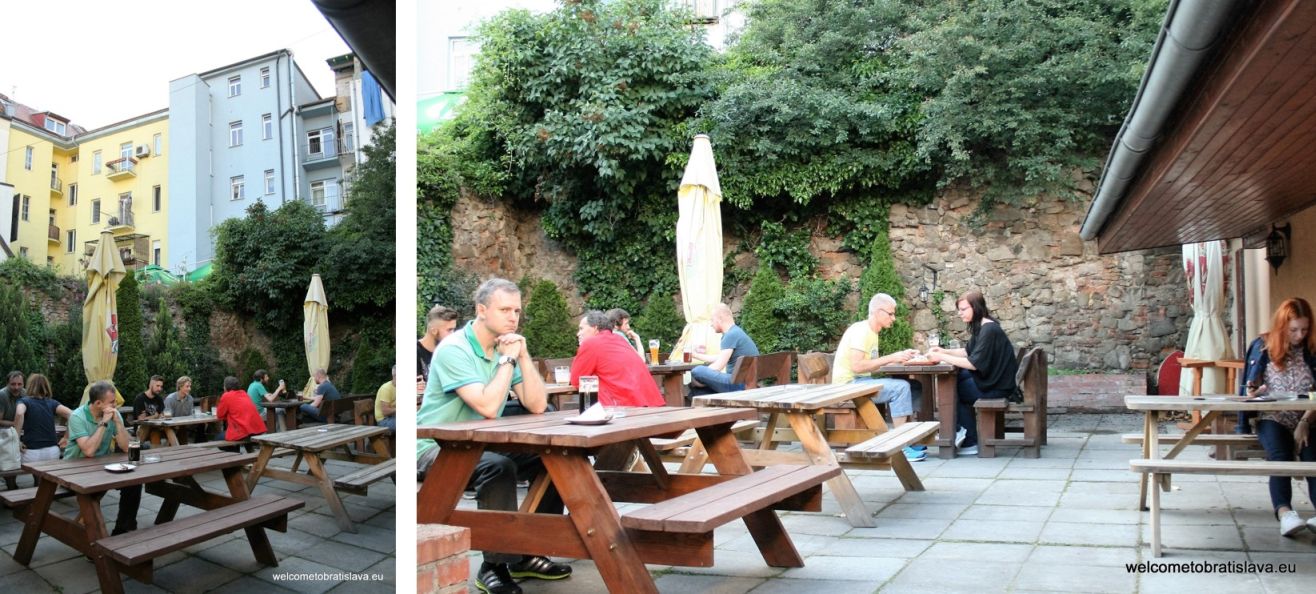 WHY IS STAROSLOVIENSKY PIVOVAR SPECIAL AND WHAT TO TRY?
If this is your first visit of Slovakia and you are very hungry – try their tasting menu for 2 – 3 persons called "Liptovský lopár" – more than a kilo of bryndzové halušky, strapačky with cabbage and bryndzové pirohy. All that costs 14,50 € and you will not need to eat for at least another day. If you prefer something smaller but still rich, we very much recommend "demikát" –  a traditional soup made of traditional cheese – bryndza – served in home-made bread with fried onion and bacon on top. There are just a few places serving this queen of soups and it is really worth trying! Local producers and farmers supply all the ingredients.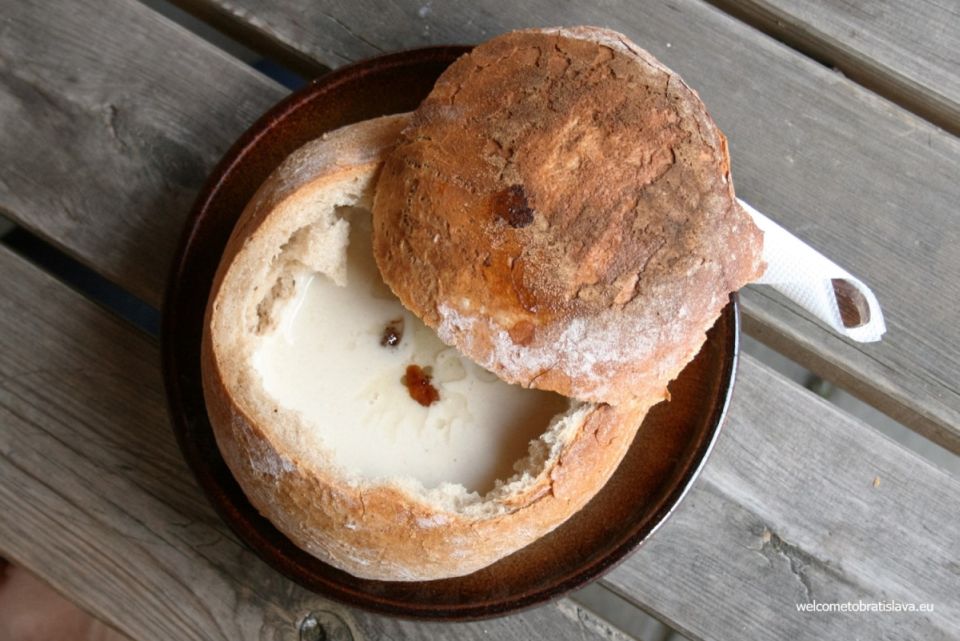 And now the main point why we decided to write about this place –  they have their own beer – Pressburg, which is the old name for Bratislava. Usually you can choose from 9 beers of the daily offer. Light, dark, nonfiltered, IPA, ALE, wheat beer and many more. They even serve radler, which is the light beer with lemonade that became very popular here lately, especially during hot summer days and nights. You can choose raspberry, lemon or grapefruit flavour and it is really not bad as a summer refreshment :) So if you are in for good old Bratislava's beer and authentic Slavonic cuisine, give this place a try!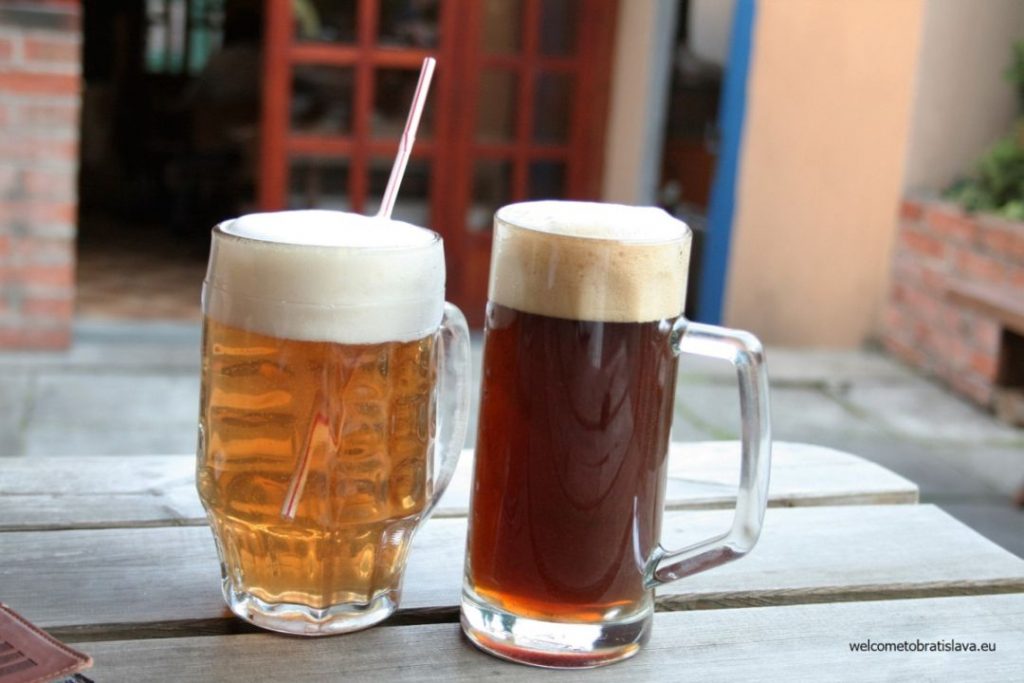 Special tip: enjoy popular food and beer pairings at a well-loved local brewery!
Author: Eva Latakova

 ADDRESS: Vysoká 15


 OPEN HOURS: Check the Facebook site


CONNECT: Webpage, Facebook


 MAP LOCATION: