Slavin is a memorial monument and military cemetery of almost 7 000 Soviet soldiers who fell during the World War II while liberating the city in April 1945. This National Cultural Monument is situated on a hill above the castle which offers a beautiful view on the whole Bratislava. Because of that as well as its quiet surroundings it is often a choice for couples who come to hide here from public and spend some romantic time with their halves.
LOCATION
Slavin was built in a villa quarter with embassy residences close to the centre of Bratislava. The easiest way to get there is to take the trolley bus number 203 or 207 from Hodžovo námestie (in front of the Grassalkovich Palace). Get off at "Búdková" stop. Buy the 15 minutes single way ticket for 0,70 €. From there you will need to walk a bit but you will enjoy this walk since you will be able to admire a great view. If you choose to walk the whole way up from the palace, it will take you around 30 minutes.

After approximately 10 minutes of walking you will start to see the statue among the green trees.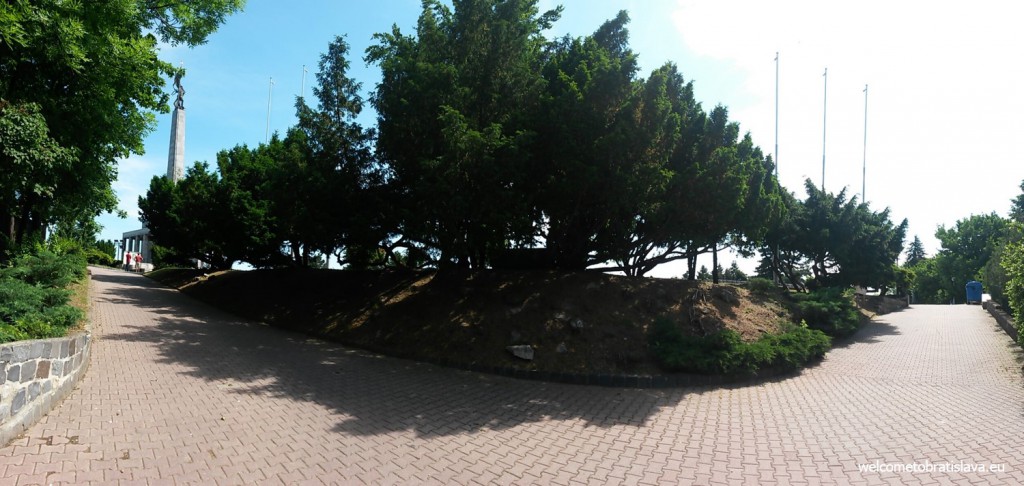 WHAT TO SEE AROUND SLAVIN?
The wide green area is the cemetery with graves of fallen soldiers. Their names are written in Russian on all the stones.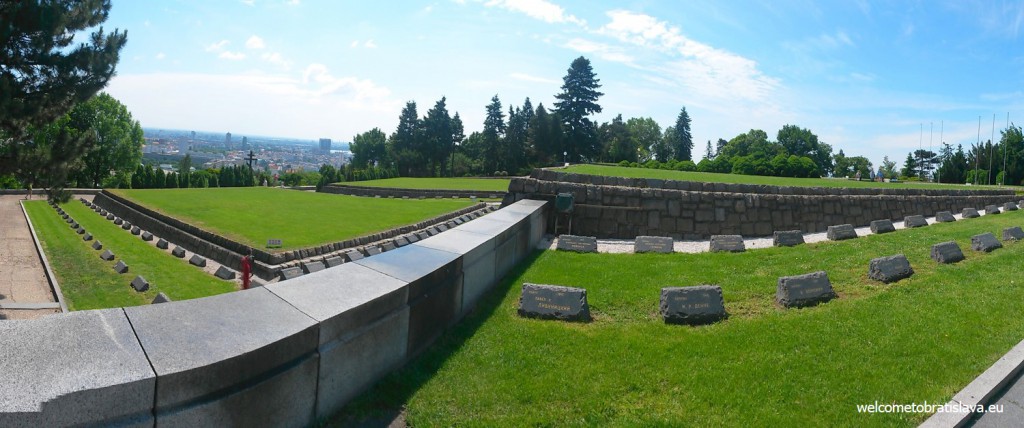 During the socialist Czechoslovakia, each foreign delegation had to visit and worship Slavin. Nowadays, mostly foreign statesmen from the countries of the former Soviet Union still visit it unofficially.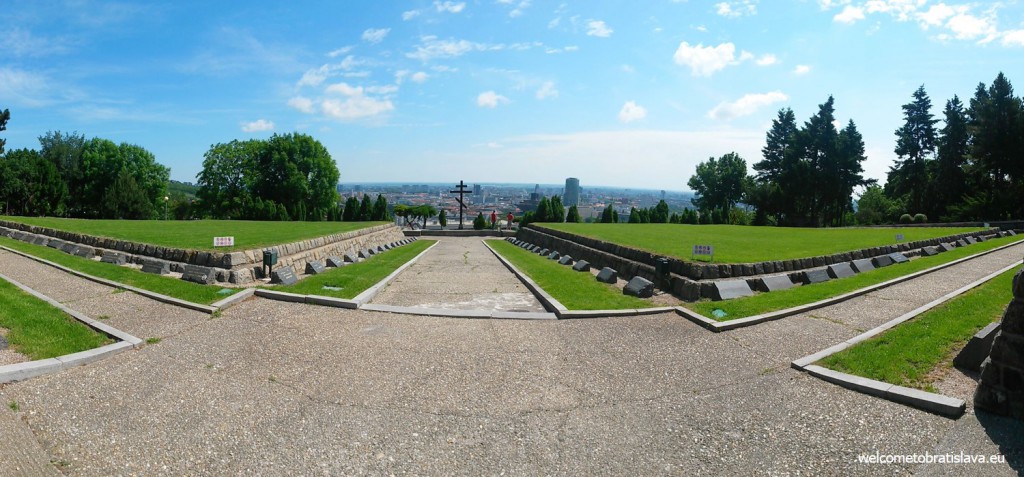 The main monument stands in the middle of this cemetery. It was unveiled in 1960 on the occasion of the 15th anniversary of the city's liberation. The monument is 39,1 m high with an 11 m high sculpture of a Soviet soldier holding a flag on its top. If you are interested in getting deeper knowledge about this admirable sight and you are fascinated by seeing sites from Bratislava's Communist past, we highly recommend you this Soviet Era & Post-Communist Tour. We loved it!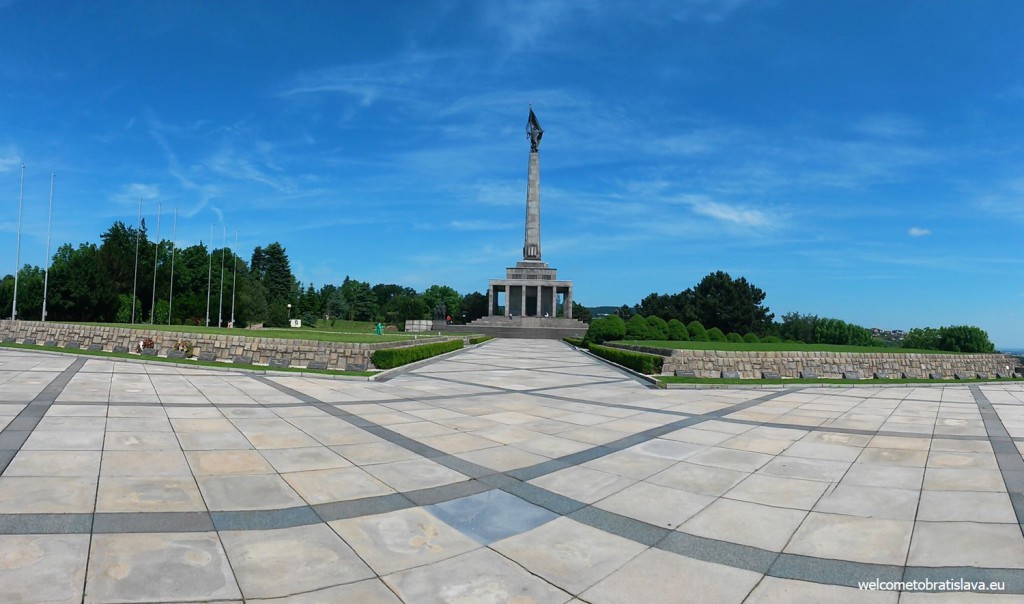 There are also other memorial sculptures from many Slovak sculptors of the 20th century.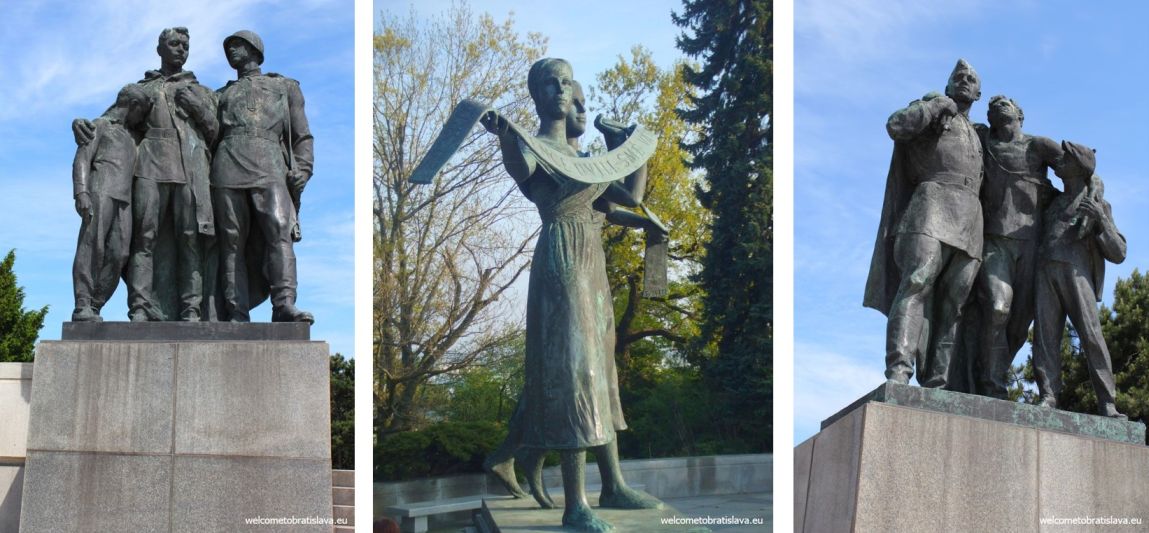 You can take various stairs and paths to walk around and thus have views on different parts of Bratislava.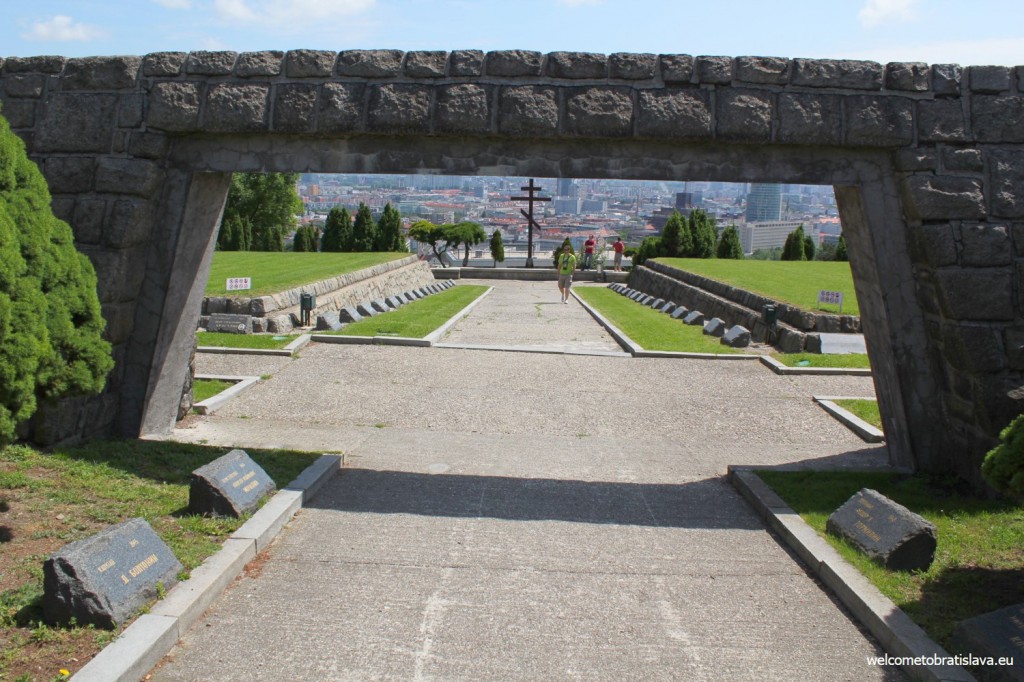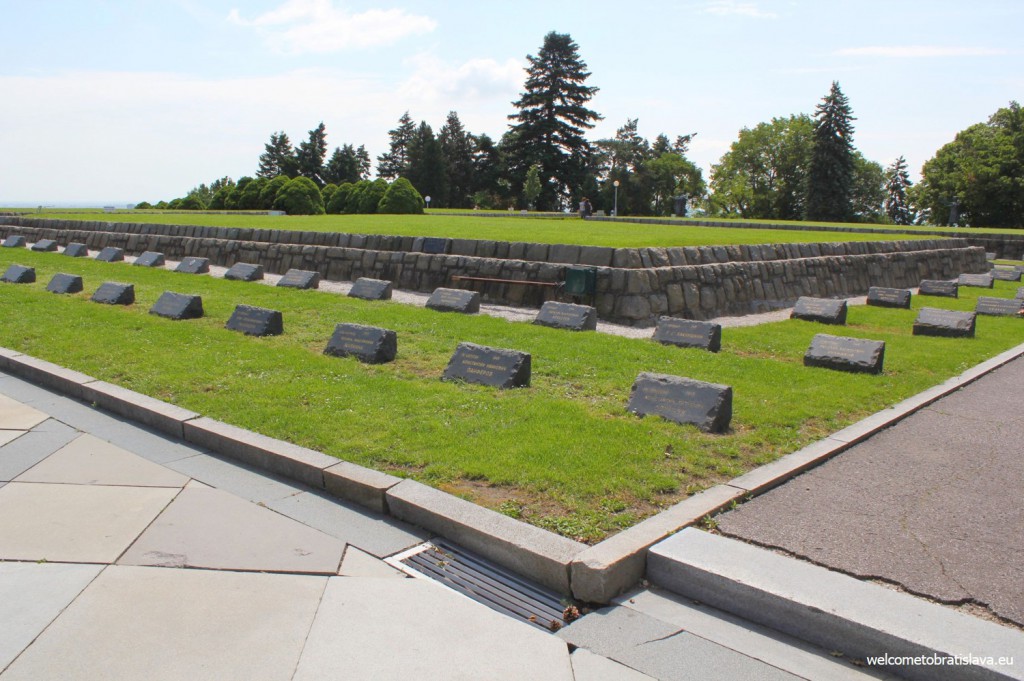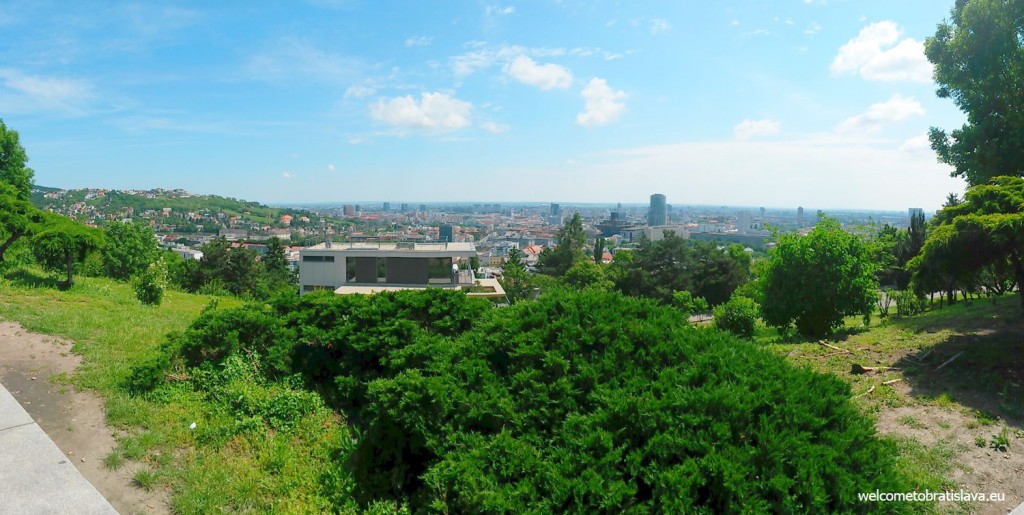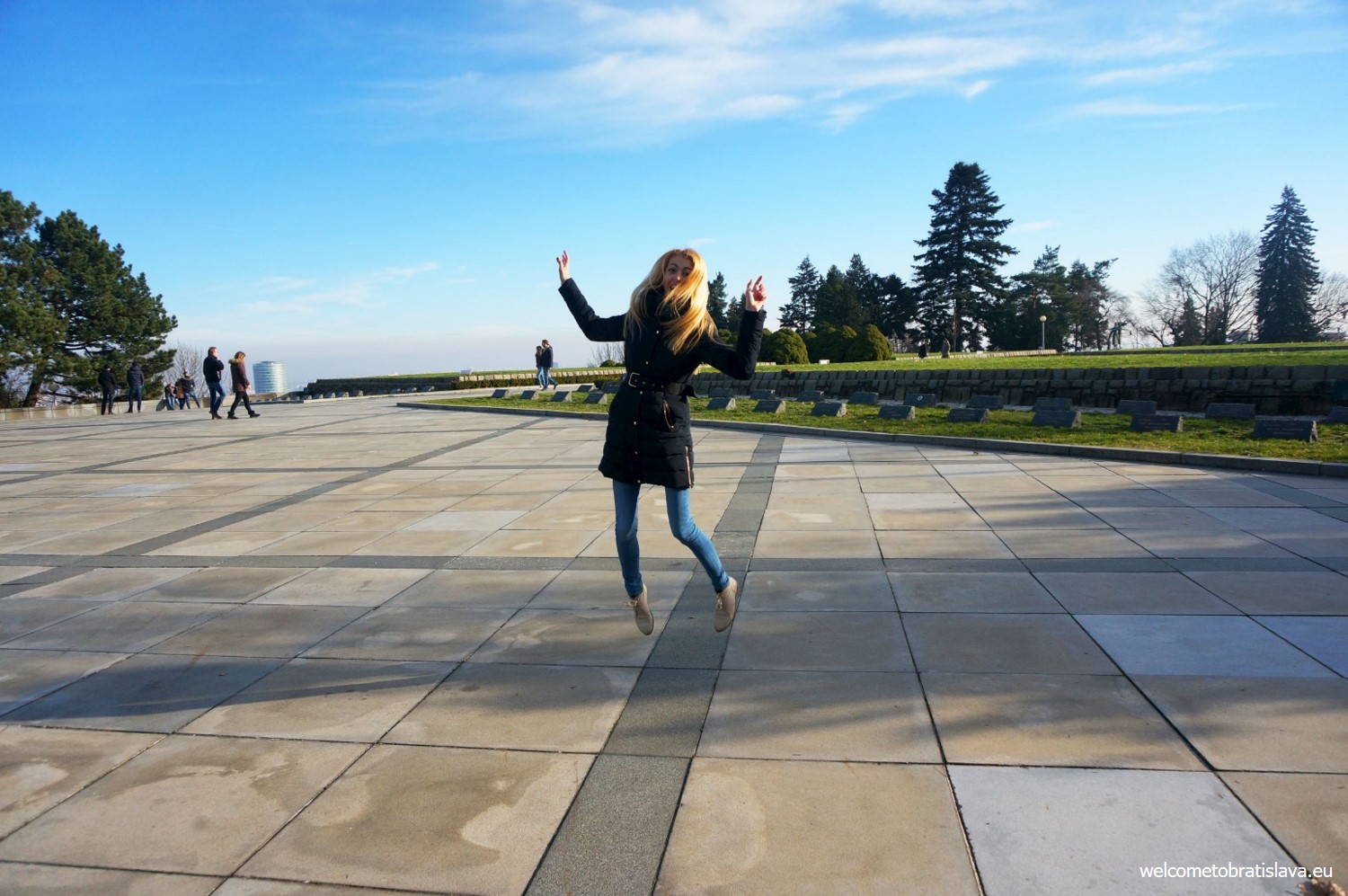 If you prefer to walk down to the castle instead of taking the trolley bus again, take these stairs with the view on the castle. It will take you around 15 minutes 🙂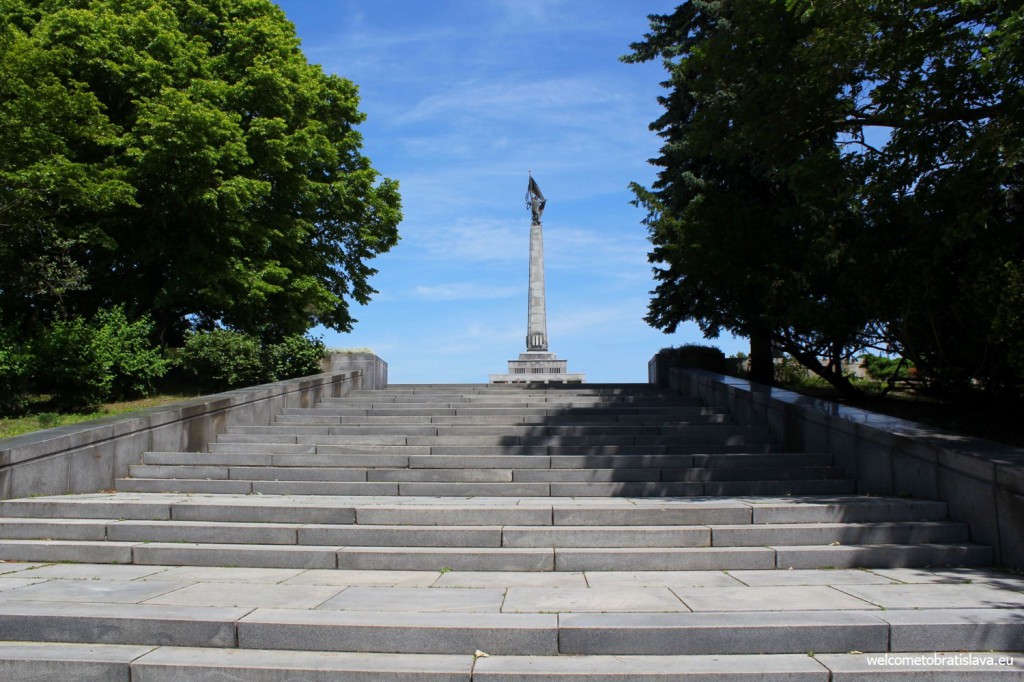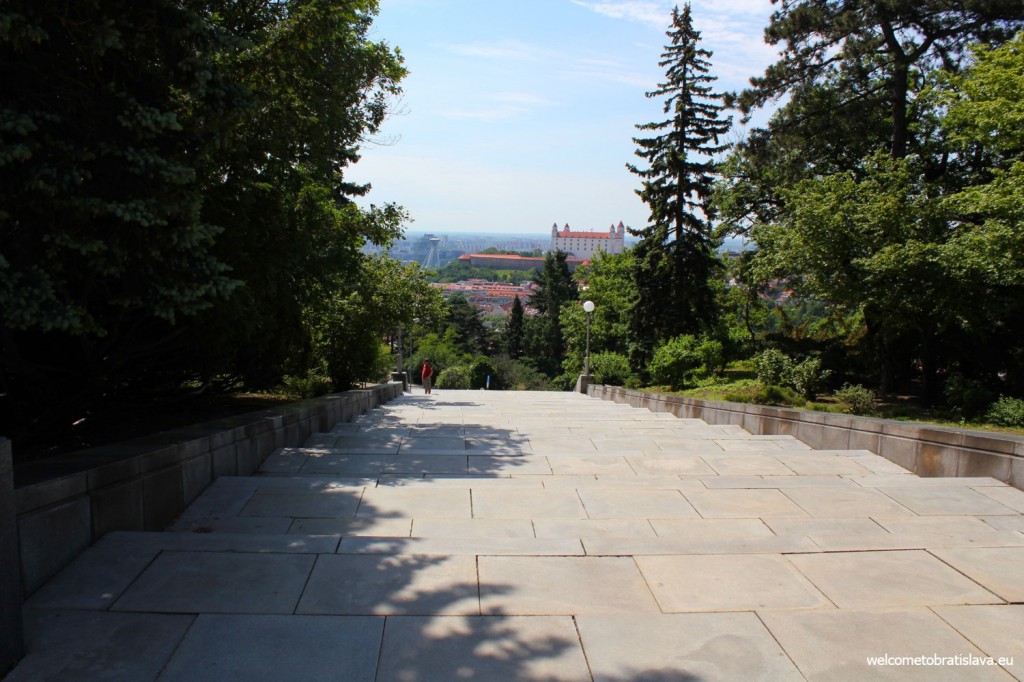 VIDEO
Author: Maria Kecsoova

 ADDRESS: Na Slavíne


 CONNECT: Website


MAP LOCATION: