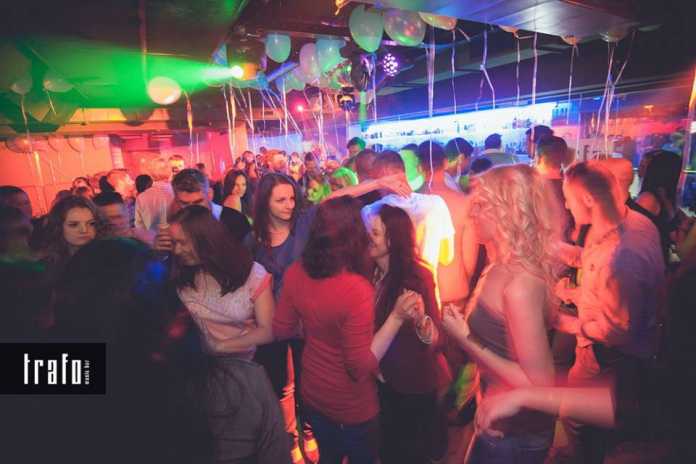 A nightclub which is underground a palace from the 18th century. A prestigious bar in the center of Bratislava where fashion launches and media parties are run regularly. Get wild on the dance floor enjoying a club mix music or enjoy your drink at the 15 meters long concrete bar – this is what Trafo offers to its visitors.
LOCATION
Trafo is one of the clubs located in the pedestrian zone of Bratislava's Old Town, Ventúrska street. It is hidden from the eyes of passers-by – it is underground a palace. But you can easily recognize it by a queue of people standing in a row waiting until they finally get inside.The entrance to the club is through a passage which is next door to the Trafo Cafe with a summer terrace.
WHAT IS THE CLUB LIKE?
Trafo is a trendy underground club with minimalist design. "Trafo" means transformer in Slovak language, and it is called like that because of  the huge transformer behind the screen of the club. You might find interesting that its bar is the largest concrete bar in Slovakia :)

The Slovak Bar Awards claimed Trafo to be "The best night bar" in 2008. An year earlier they also received an award for the best bar design.
This club holds regular dance events, the most lively parties are on Thursday, Friday and Saturday. The music is a club mix – RnB, Hip Hop, Mainstream, House. It is a favorite destination for younger generation – i.e. teens and people aged 20-25, mostly (look at the photos on their FB page to see what I mean). If you want to fit in the crowd, you might want to dress up or "play it cool."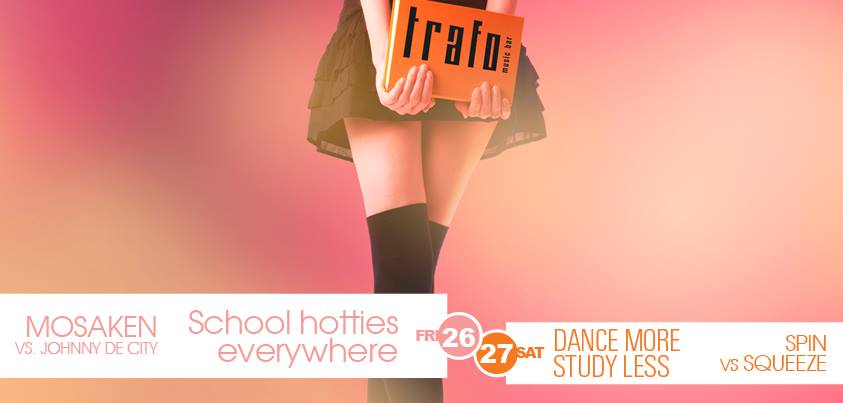 A lot of lights, colors and music reflected in the most various thematic events – that is what you can find in Trafo.
Cocktails from 5,70 €, shots from 3,20 €, beer from 2,90 €, wine from 4 €/glass. No meals served.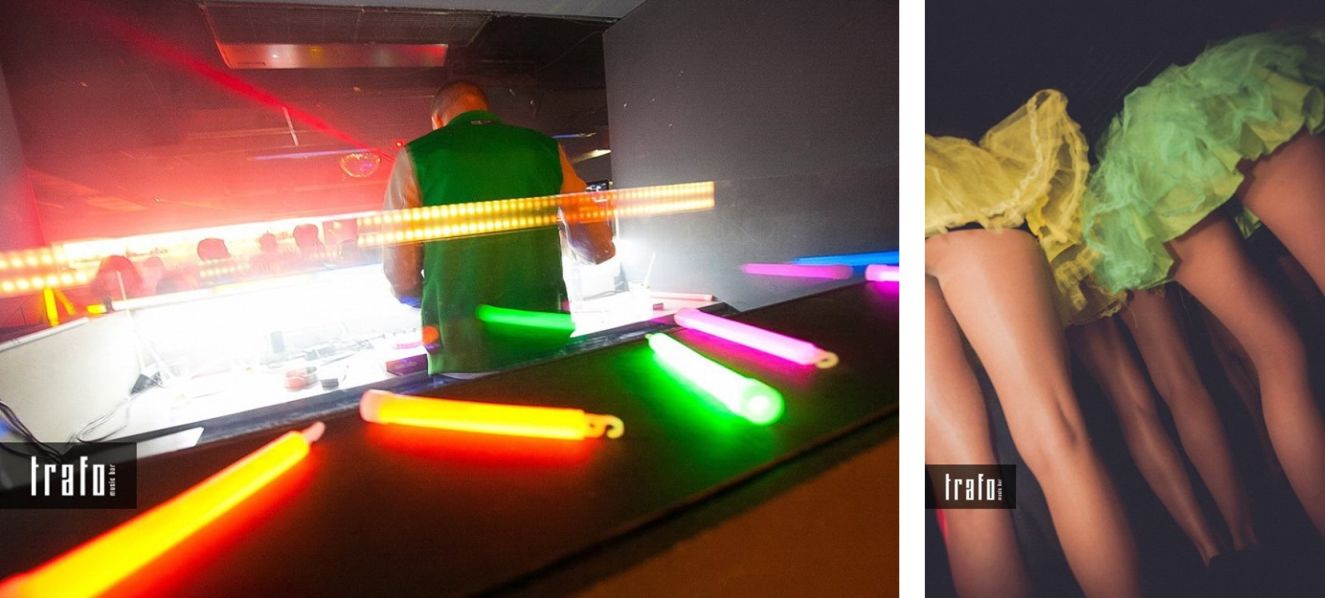 Do you want to see what it is like in Trafo at night? Check out this video :)
NOTE: The photos used in this article come from the venue's official webpage and FB and we do not own any rights to them.
Author: Maria Kecsoova

OPEN HOURS: THU–SAT 21:00 – 05:00


TICKETS: THU 5 € if there is a special event, otherwise free admission, FRI-SAT 7 € gentlemen, ladies free admission until midnight (3 € after)


ADDRESS: Ventúrska 1


CONNECT: Website, Facebook


MAP LOCATION: