Christmas is a time of joy, togetherness, and cherished traditions celebrated across the globe. Each country has its unique customs and rituals that make the holiday season truly special. In Slovakia, Christmas is a time when families come together to honor their heritage and embrace the enchanting traditions that have been passed down through generations. In this blog post, we will delve into the heartwarming and magical world of a traditional Slovak Christmas.
Advent and Preparation
The Christmas season in Slovakia begins with Advent, a time of anticipation and preparation. Slovak households typically have an Advent wreath with four candles, and each Sunday leading up to Christmas, a candle is lit to mark the passing of time. Families also enjoy baking traditional Christmas treats like honey-spice cookies, called "medovníky," and "koleáče," which are filled pastries.
Saint Nicholas Day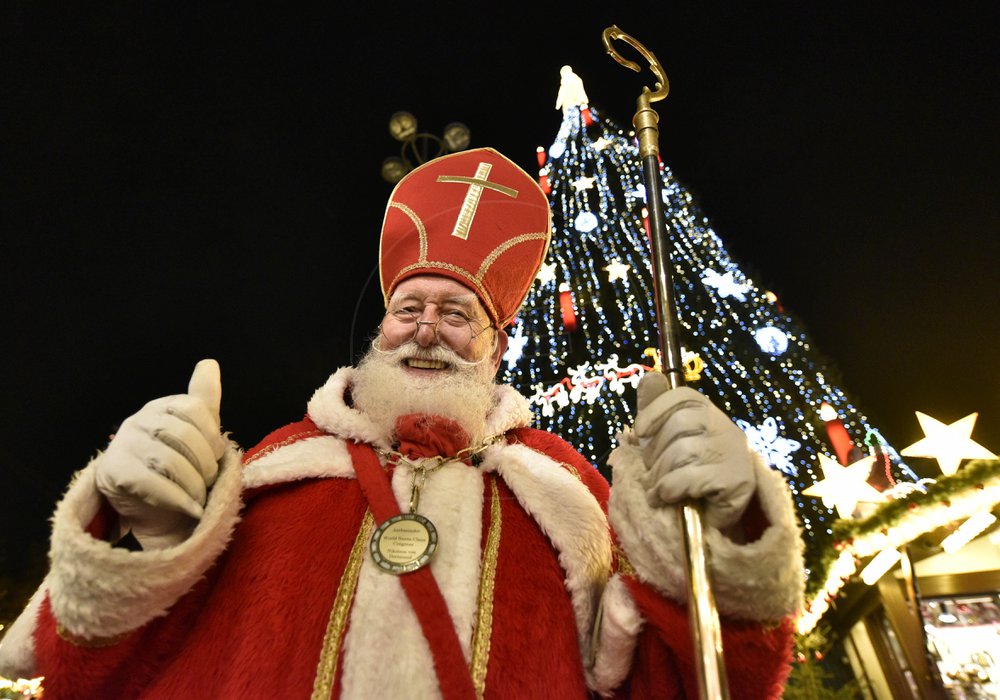 December 6th is an important day in Slovakia known as Saint Nicholas Day. Children eagerly await the arrival of Saint Nicholas (Svätý Mikuláš), who visits homes, accompanied by an angel and a devil-like character known as "Krampus." Saint Nicholas rewards well-behaved children with small gifts and sweets, while Krampus playfully teases mischievous youngsters.
Christmas Eve (Štedrý deň)
The highlight of a traditional Slovak Christmas is the celebration of Christmas Eve, known as Štedrý deň. It is a time when families gather together to share a festive meal and exchange gifts. The evening begins with the lighting of the Christmas tree, beautifully adorned with ornaments, tinsel, and twinkling lights.
The Christmas Table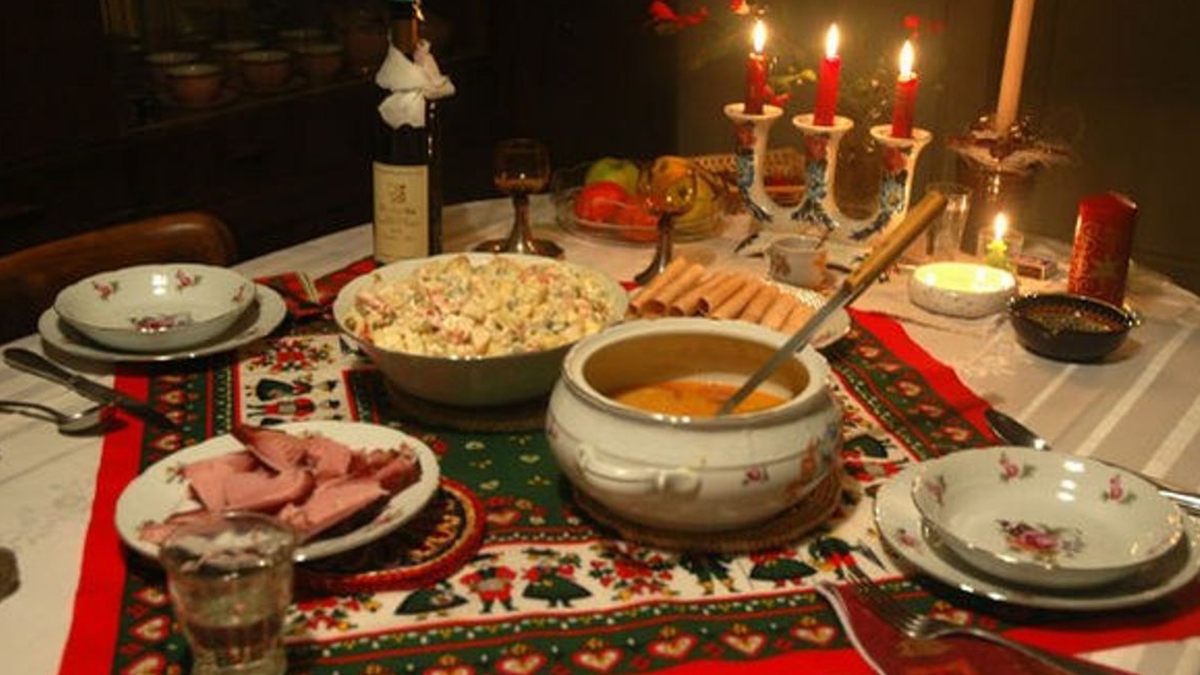 The Christmas Eve dinner table is an essential part of the festivities. It is customary to prepare a meatless meal consisting of traditional Slovak dishes. One of the most popular is "kapustnica," a delicious sauerkraut soup often prepared with dried mushrooms and sausage. Another must-have dish is "lokše," thin potato pancakes served with goose fat and a spread of various fillings like poppy seed or cabbage.
Breaking the Oplatky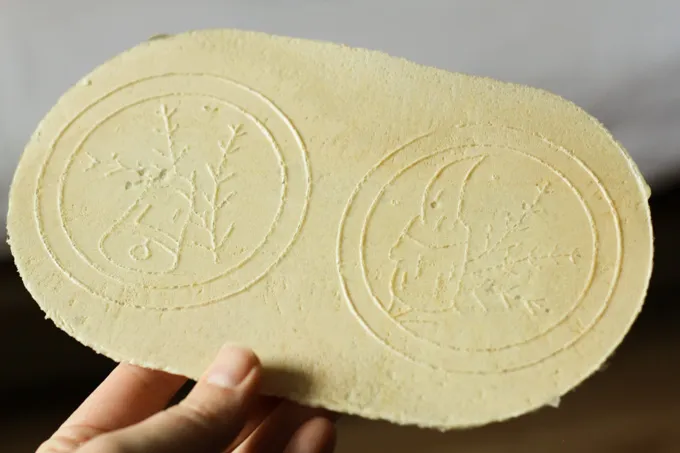 During the Christmas Eve meal, a significant moment arrives when family members share and break the "oplatky." These are thin, unleavened wafers embossed with religious scenes. Each person breaks off a piece of oplatky and shares it with everyone else, while exchanging well wishes and expressing forgiveness and love.
Midnight Mass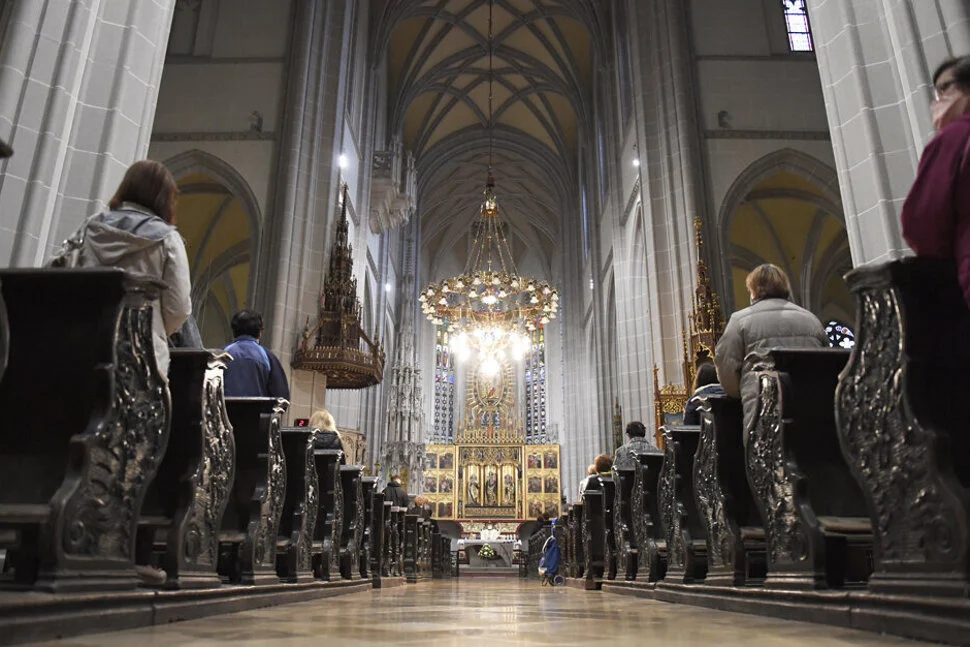 Attending Midnight Mass (Polnočná omša) is a cherished Slovak Christmas tradition. The melodious sound of carols fills the air as families make their way to the beautifully decorated churches. The midnight service brings a sense of peace and reflection, where the birth of Jesus is joyfully celebrated.
Christmas Day and the Rest of the Season
Christmas Day in Slovakia is a more relaxed affair, with families often enjoying a leisurely day spent together. People take strolls in the snow-covered countryside, visit relatives, and savor the leftovers from the previous night's feast. The Christmas season extends beyond December 25th, with celebrations continuing until Epiphany on January 6th.
A traditional Slovak Christmas is a time of rich cultural heritage, where customs and rituals create a sense of warmth, joy, and unity. The festive spirit, delectable cuisine, and heartfelt traditions make this holiday season truly magical in Slovakia. As the years pass, it's essential to honor and preserve these customs, passing them on to future generations, ensuring that the spirit of a traditional Slovak Christmas lives on for years to come.