Embarking on an Erasmus exchange program is an incredible opportunity for students to immerse themselves in a new culture, make lifelong friends, and gain a global perspective. When I received the news that I would be spending my semester in Bratislava, the capital city of Slovakia, I couldn't contain my excitement. In this blog post, I'll take you on a virtual journey through my Erasmus experience in Bratislava, sharing the unforgettable moments and discoveries I made along the way.
Arrival and First Impressions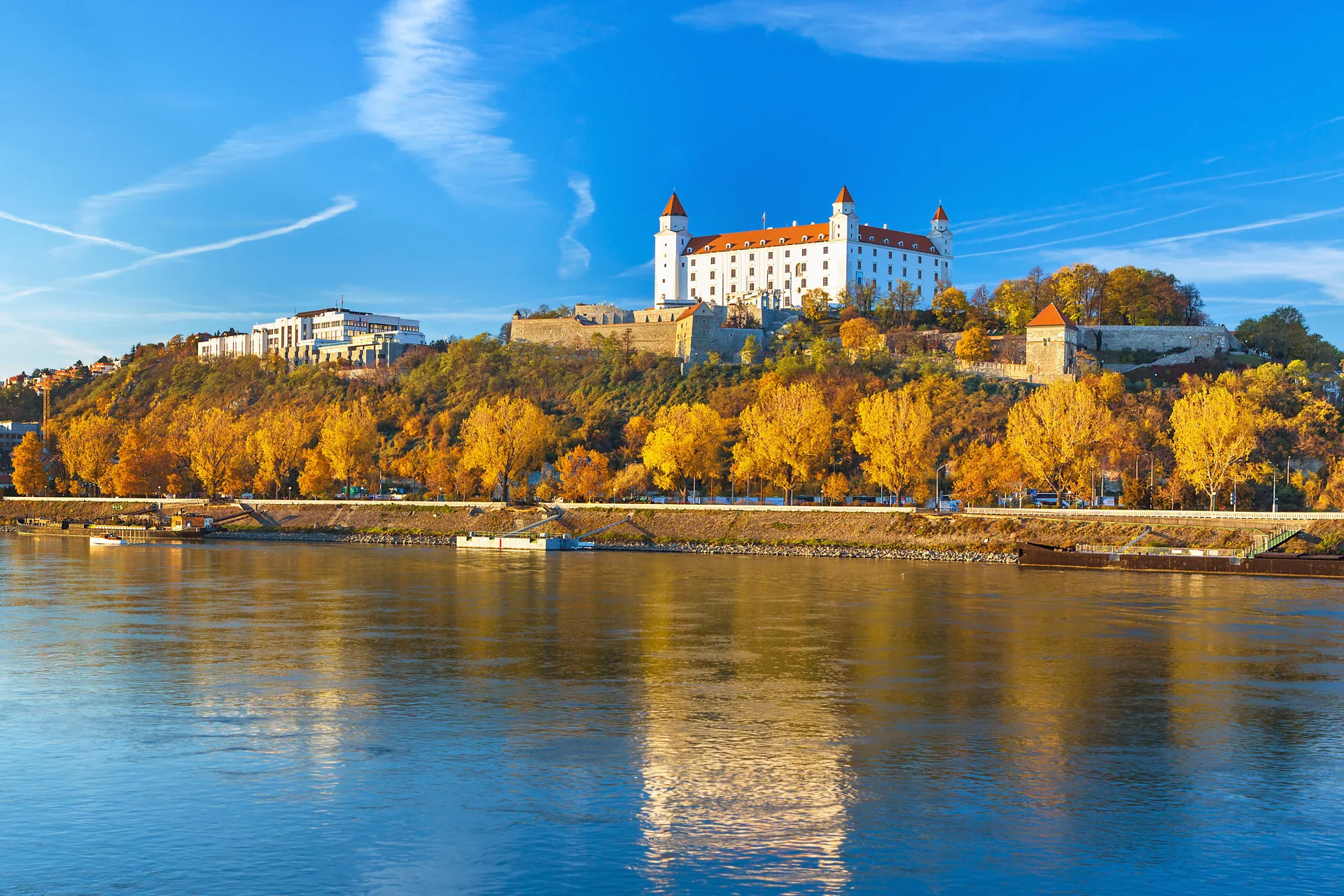 As I stepped off the plane and breathed in the fresh Bratislava air, I felt an immediate sense of anticipation. The city greeted me with a mix of medieval architecture, cobbled streets, and a youthful energy. One of the first things that struck me was how compact the city center is, making it easy to navigate on foot or by bike. This charming blend of the old and the new created a unique ambiance that I would come to appreciate throughout my stay.
Academic Life and Cultural Exchange
The academic aspect of my Erasmus experience was enriching, to say the least. The university in Bratislava provided a stimulating learning environment, and I had the opportunity to take courses that deepened my understanding of Slovakian history, culture, and language. The professors were approachable and passionate about their subjects, fostering an engaging classroom atmosphere.
But it was outside the classroom where the true cultural exchange took place. Bratislava's international student community was vibrant and diverse, with individuals from all corners of the globe coming together to create a melting pot of cultures. I made friends from different countries, each with their unique perspectives and stories to share. From language exchanges to exploring the city's hidden gems or finding weird but wonderful things to do,  these interactions allowed me to broaden my horizons and appreciate the beauty of cultural diversity.
Exploring the City
Bratislava is a treasure trove of historical landmarks, picturesque squares, and charming neighborhoods waiting to be explored. One of the highlights of my Erasmus experience was wandering through the narrow streets of the Old Town, admiring the colorful facades and stopping for a cup of aromatic Slovakian coffee at one of the local cafes. The iconic Bratislava Castle, perched on a hilltop overlooking the city, offered breathtaking panoramic views of the Danube River and the surrounding countryside. Everything was reachable not only because Bratislava is a small city compared to other European capitals but also because its public transport system made it a breeze to navigate and discover all that the city had to offer. From trams to buses, getting around was convenient and affordable.
Beyond the city's architectural wonders, Bratislava also boasts an impressive arts and music scene. The Slovak National Theatre hosts a range of performances, from ballet to opera, while the city's many galleries and museums showcase both contemporary and historical works. I found myself captivated by the exhibitions and events, gaining a deeper appreciation for Slovakian culture and artistic expression.
Adventures Beyond Bratislava
One of the advantages of being in Bratislava is its proximity to other European destinations. During my Erasmus semester, I took advantage of this and embarked on several weekend trips to neighboring countries. Vienna, just an hour away by train, offered a taste of imperial grandeur, while Budapest dazzled me with its stunning architecture and thermal baths. These adventures allowed me to make the most of my Erasmus experience, creating cherished memories that will last a lifetime.
My Last Thoughts
My Erasmus adventure in Bratislava was an unforgettable chapter of my life. The city's rich history, welcoming atmosphere, and vibrant cultural scene provided the perfect backdrop for personal growth and exploration. From academic pursuits to forming lasting friendships, my time in Bratislava taught me the value of stepping outside my comfort zone and embracing new experiences. Whether it was strolling through the charming streets of the Old Town or embarking on weekend adventures, I left a piece of my heart in Bratislava, forever grateful for the memories made and the lessons learned during my Erasmus journey.