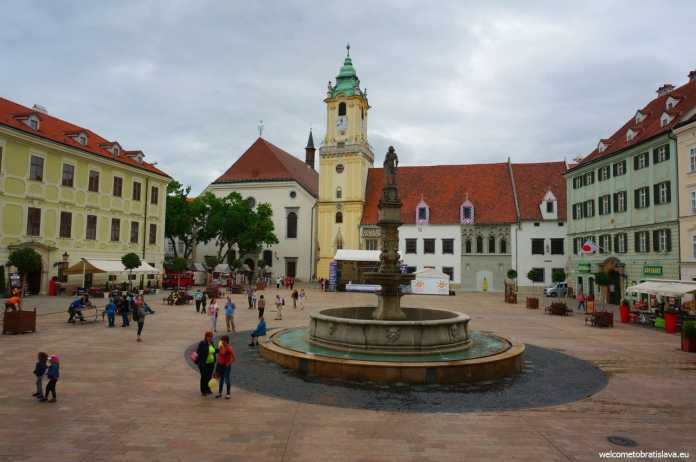 The oldest city hall in the country and one of the oldest stone buildings still standing in Bratislava. Housing the oldest museum of the city and owning a tower that offers a charming view on the city center to its visitors. A definitely must-see place you should not miss when in Bratislava.
LOCATION
The Old Town Hall is located in the heart of the city center, between the Main Square (Hlavne namestie) and Primate's Square (Primacialne namestie) where the Primate's Palace stands.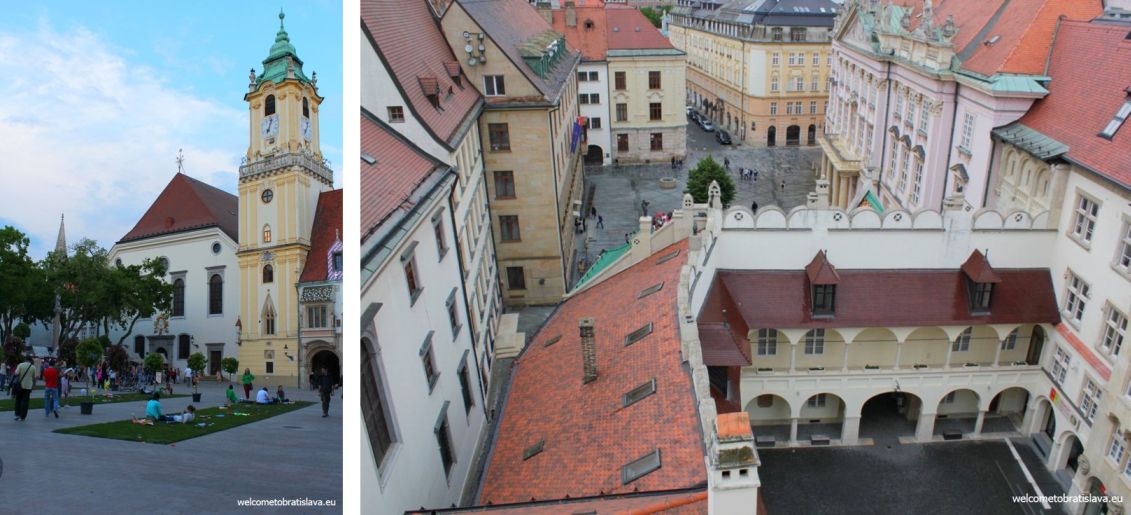 WHAT TO SEE AROUND THE TOWN HALL & TOWER?
Well what you want to do is to go up to the tower :) You will need to go inside the Museum of City History which is housed by the Town Hall. Take the stairs from there and after passing three floors – each of them offers a nice view – you get to the top.


There you can go outside on a walkway which goes around the tower – we just love that round view you get from here :)
You can see the colorful buildings of our Old Town – like the Main Square and the Roland's Fountain. You also have a clear view on the UFO tower, St. Martin's Cathedral as well as the Castle :)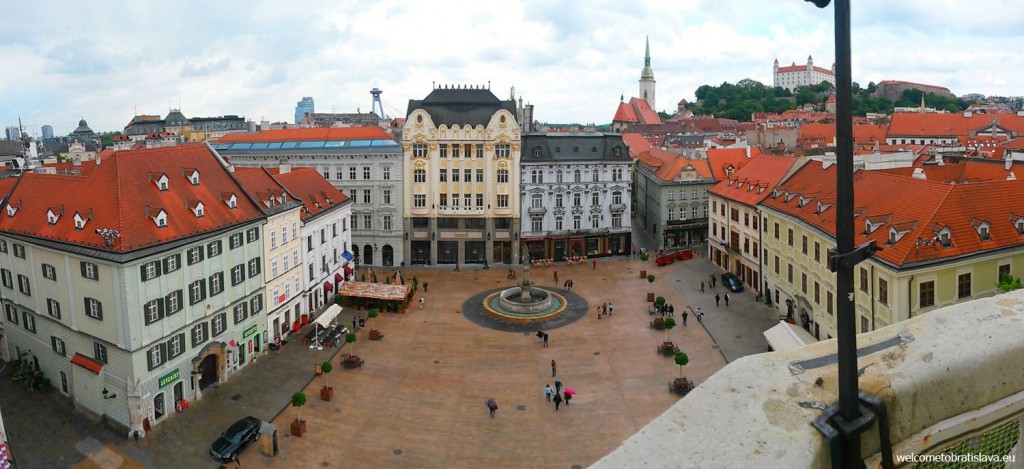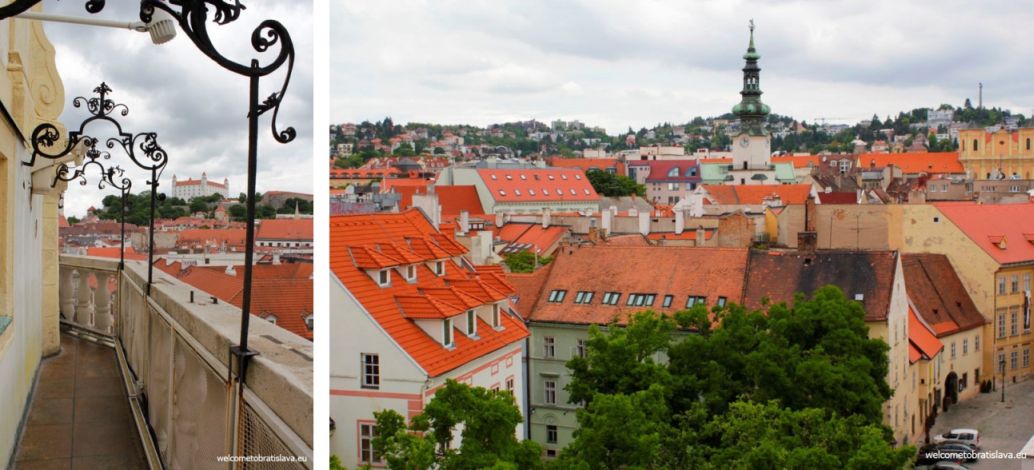 When you go back downstairs, take a walk around the mentioned Main square and the nearby streets. There is always something going on – markets, concerts or other types of cultural program.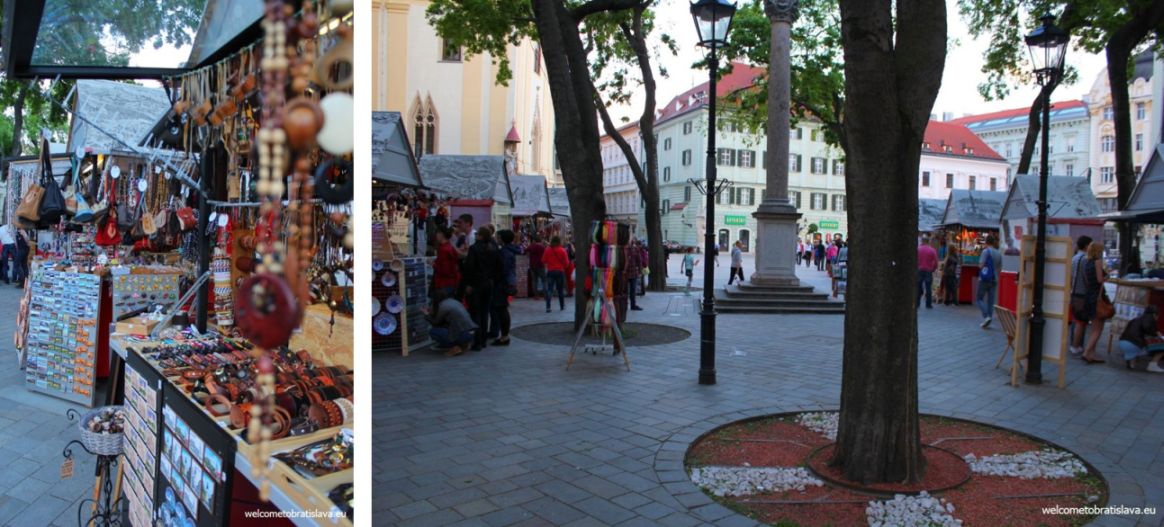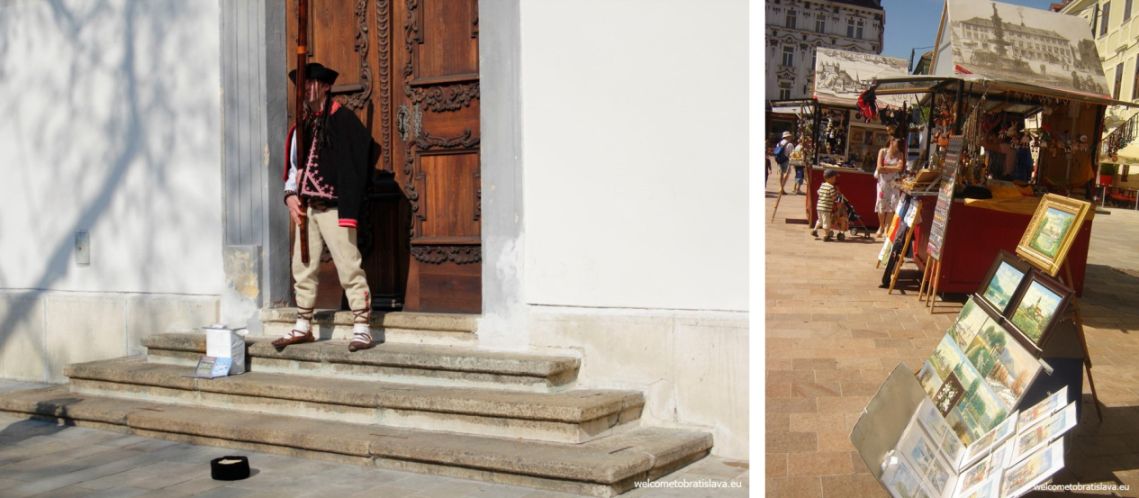 What you should definitely see is the Main Square at night – the tower clock as well as the whole fountain are lit up while the lights change from blue to purple color. This is our absolutely favorite spot at night to walk around.
Author: Maria Kecsoova

OPEN HOURS: Open daily except Mondays, TUE-FRI 10:00–17:00, SAT-SUN 11:00-18:00


TICKETS: Check the official site


ADDRESS: Hlavné námestie (Main Square)


CONNECT: Website


MAP LOCATION: