See what's happening around you and drag yourself into the life of the local community with this mobile app! Visit concerts, cultural exhibitions, festivals, flea markets, sport events or parties. Have all the information in one place without the need to browse through long articles and various websites. And the best part? The events are available in English!

WHAT'S IN FOR YOU
check local events around you in English
quick navigation (swiping)
add events to your list
create your personalized map of events you plan to visit

WHY EVENTLAND
Have an easy and fast tool to see what's happening in your city, around you, right now.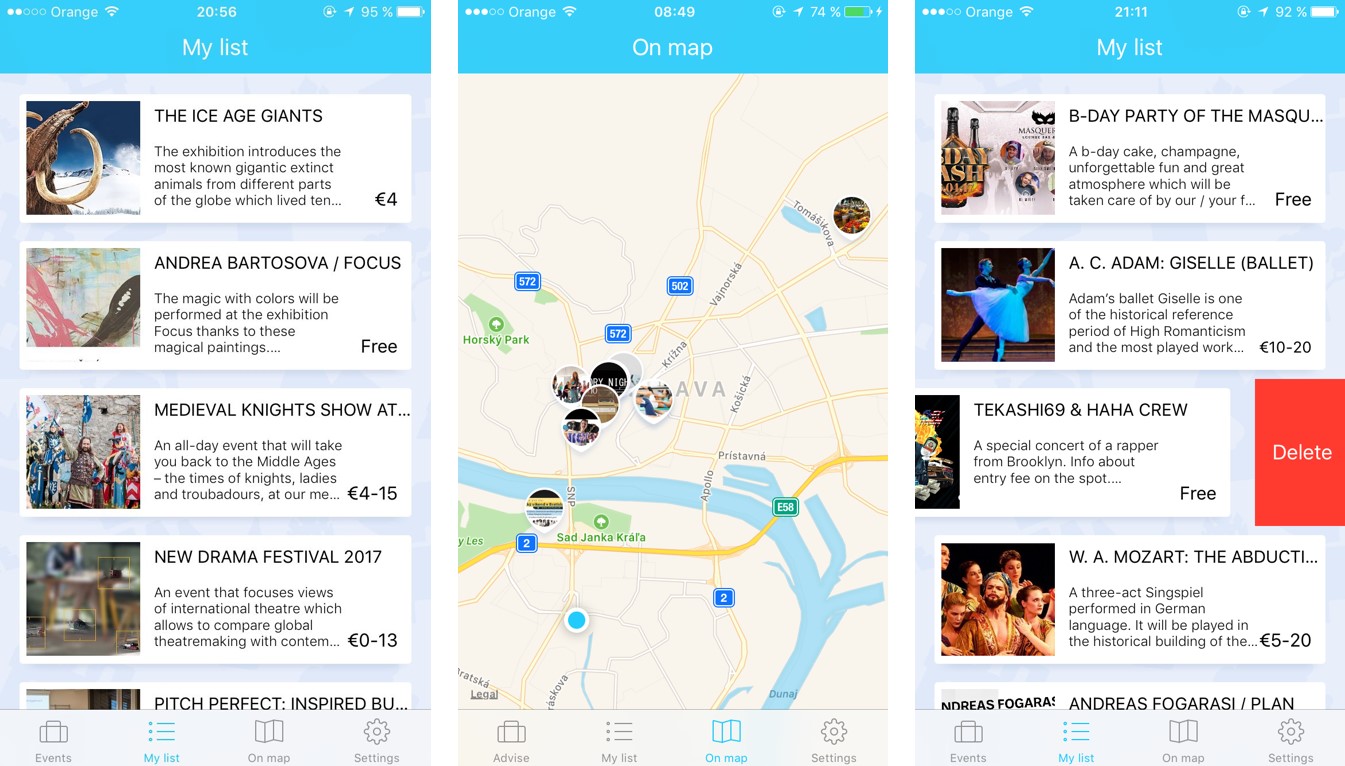 We know that it is often difficult for expats and visitors to find local events because most of them are promoted only in the Slovak language. In the past months we have been trying to make your life easier by translating and writing monthly articles with the current events summary. However, we know it is not the most user-friendly way when you have to scroll down and up to find the date you are interested in. Finally, this app is the solution: the best local events are translated to English for you and you can just swipe from left to right or vice versa to see what's on in the upcoming weeks. Use the date or category filter to find what interests you the most!
DOWNLOAD NOW
and explore what's happening around you!
QUICK GUIDE
search for the date or category in the filter (right corner)
tap "like" to add the event to your list
tap "X"/swipe left to delete the event from your list
tap "On map" to see the map of your events
go to Settings –> Preferred language – and choose English to see only events written in English (otherwise you will see those in the local language as well)
add new events FOR FREE using this form
Do you have any suggestion for the app improvement? Leave your feedback!
Author: Maria Kecsoova