They're small, inconspicuous, inexpensive and their design is far from modern. They are outlets of large manufacturers that provide an experience out of the ordinary. There are just a handful of them in the city and we consider them worth dropping by. Discover the factory outlet stores in Bratislava. Prepare for time travel, a good bargain, and a unique selection.
Figaro / Mondelez
Make a dental appointment after visiting this store, just the aura of this place makes your teeth rot. Shelves are full of sweets and chocolates and candy that you don't get in many places and for a good bargain. It could not be otherwise with the chocolate producer Mondelez (former Slovak Figaro). 
We recommend visiting this store on your binge day. It's primarily aimed at its employees who can choose from a huge variety of sweets for special prices. However, there are always about a few items on the list for the public too that are directly from the production line and that you can buy in bulk for a low price. For example, we fell for these chocolate-hazelnut bars in a 1 kg box for 5 EUR. Yes, 1 kg! It seems sick but half of it vanished on the day of the purchase! Usually, these sweets are just, in some way or the other, imperfect (visually). Who cares, right? You are going to devour it anyway.
Another group of products are those that are not directly from the production line and discounted. The rest are the general products made by Mondelez which you can get also in other stores but here you have them all nicely available (even less traditional flavours). 

ADDRESS: Račianska 44
Ryba
It can't get more classic than this! The name is a bit misleading ("Fish") since people come here to buy a mayo/based "salad" mixture with a bread roll and not fish per se. 
The most legendary item on the menu, however, is "treska" – "cod". It's a blend of fish, mayo and marinated veggies. It was developed as a cheap source of nutrients for the masses in the past. They offer other mixtures as well, such as Bulgarian, Parisian or Olivier salad.
Have fun translating their 10 commandments displayed on the company's wall with gems like "Once it's my turn, I already know what I'm having."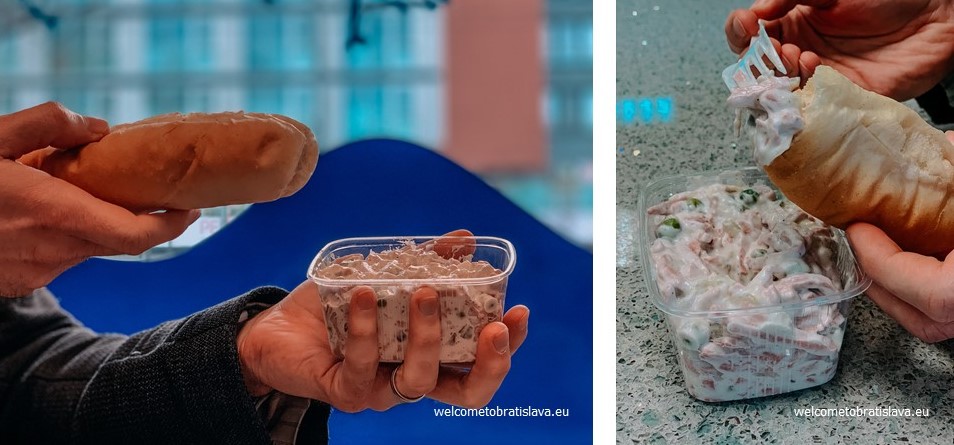 Few practical tips – don't expect staff to speak English here. Don't forget to take cash with you, as card payments are not possible. This is a great option if you're on the budget mode – we paid 1.70 Eur for 250 g salad and a bun. 
Take that plastic cup proudly and savor the meal whilst chatting to your friends, like many blue-collar workers do. 

ADDRESS: Trenčianska 55
Rajo
Rajo is a big player in the dairy business and right next to their production plant lies their outlet store. It is situated next to the Shopping Palace, near Zlaté Piesky. 
Don´t forget to bring a sweater once you decide to check it out. The very first room you go through is a giant fridge – to keep the goods fresh, of course.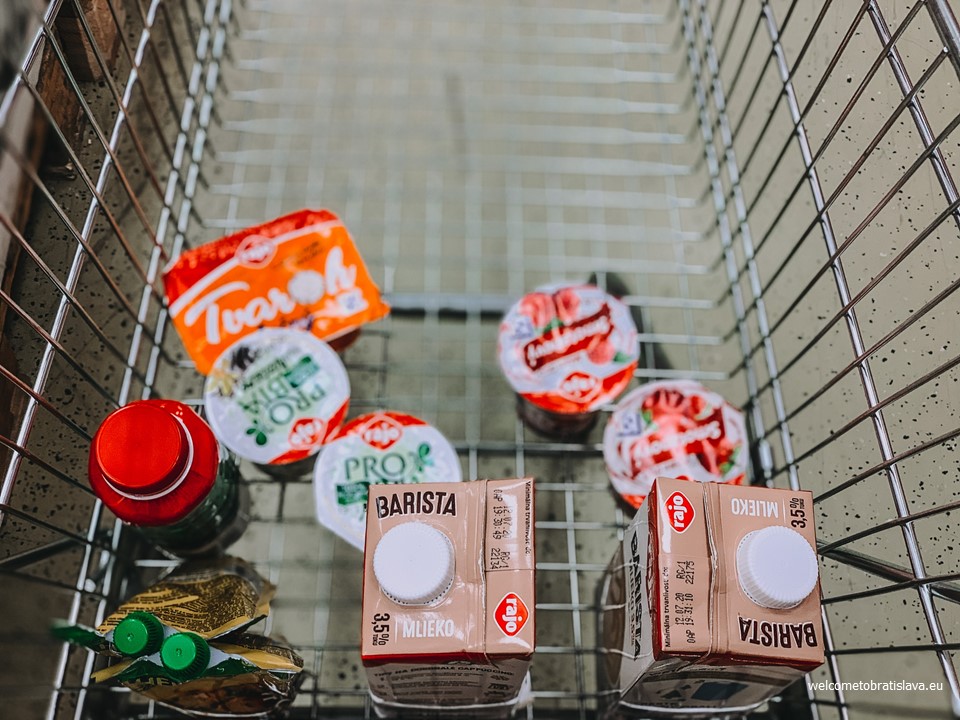 Their merchandise is available here for lower prices compared to the retail ones. Some products carry a white tag of "non-standard product" (f.e. to expire soon or different package by mistake) for significantly lower prices. So if you need that yogurt with your morning cereal on a daily basis, you might pop in occasionally to stuff your fridge. Your morning cappuccino has never tasted better! 🙂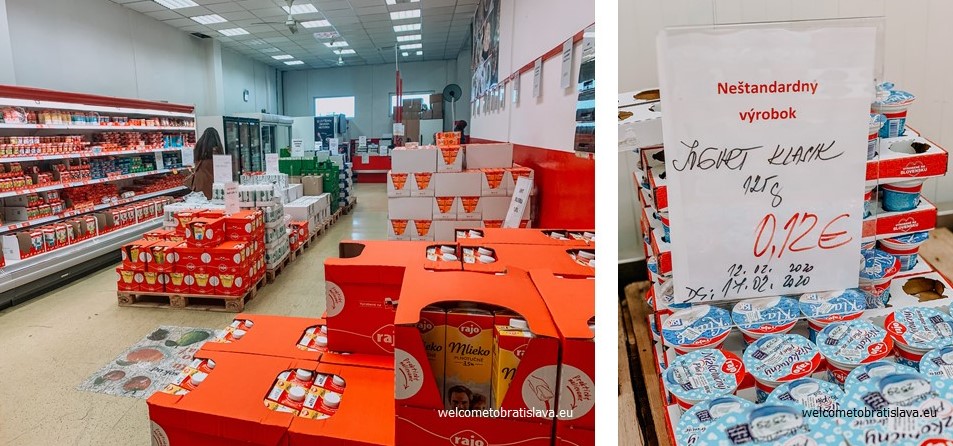 ADDRESS: Studená 35
So, what is it going to be? Lunch under 2 EUR, sugar overload or an influx of milk in all of its forms? 
Author: Tomáš Mýtny, photo credits: Zuzana Mýtna