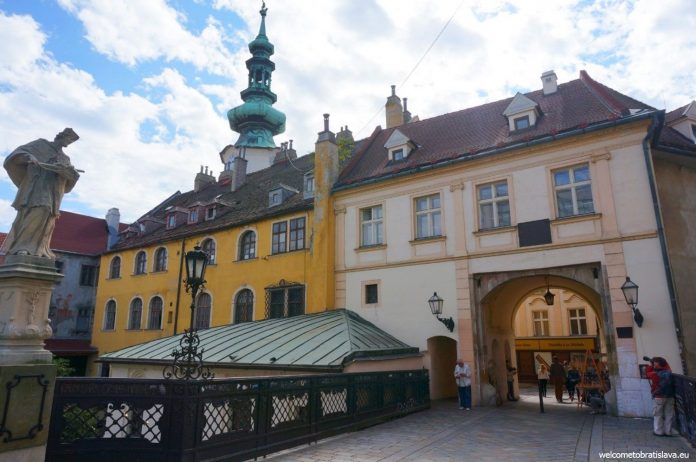 Michael's Gate is the last standing gate in Bratislava. As it is one of the main entrances to the city Old Town, you will surely pass it! Even if you don't plan to :) The streets leading from here towards Danube generally get very busy with very nice cafes, restaurants and exclusive shops. Make sure you check out the museum on the top floor of the Michael's Tower. It offers a great view on the city!
LOCATION
The Michael's Gate and Tower are located on the top of the Michalska Street. Many people always walk around and it is common to see tourists taking pictures all over the place.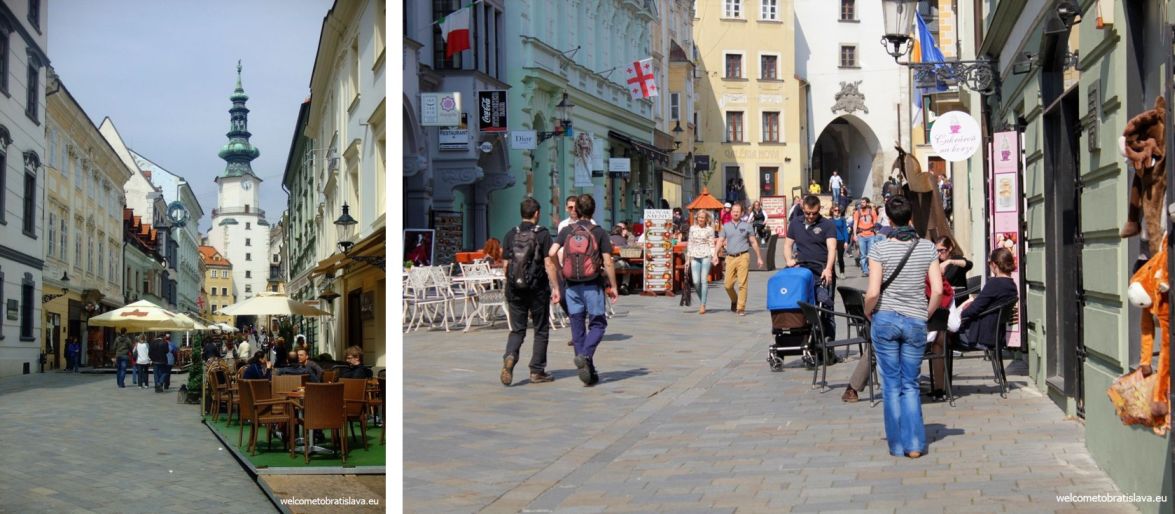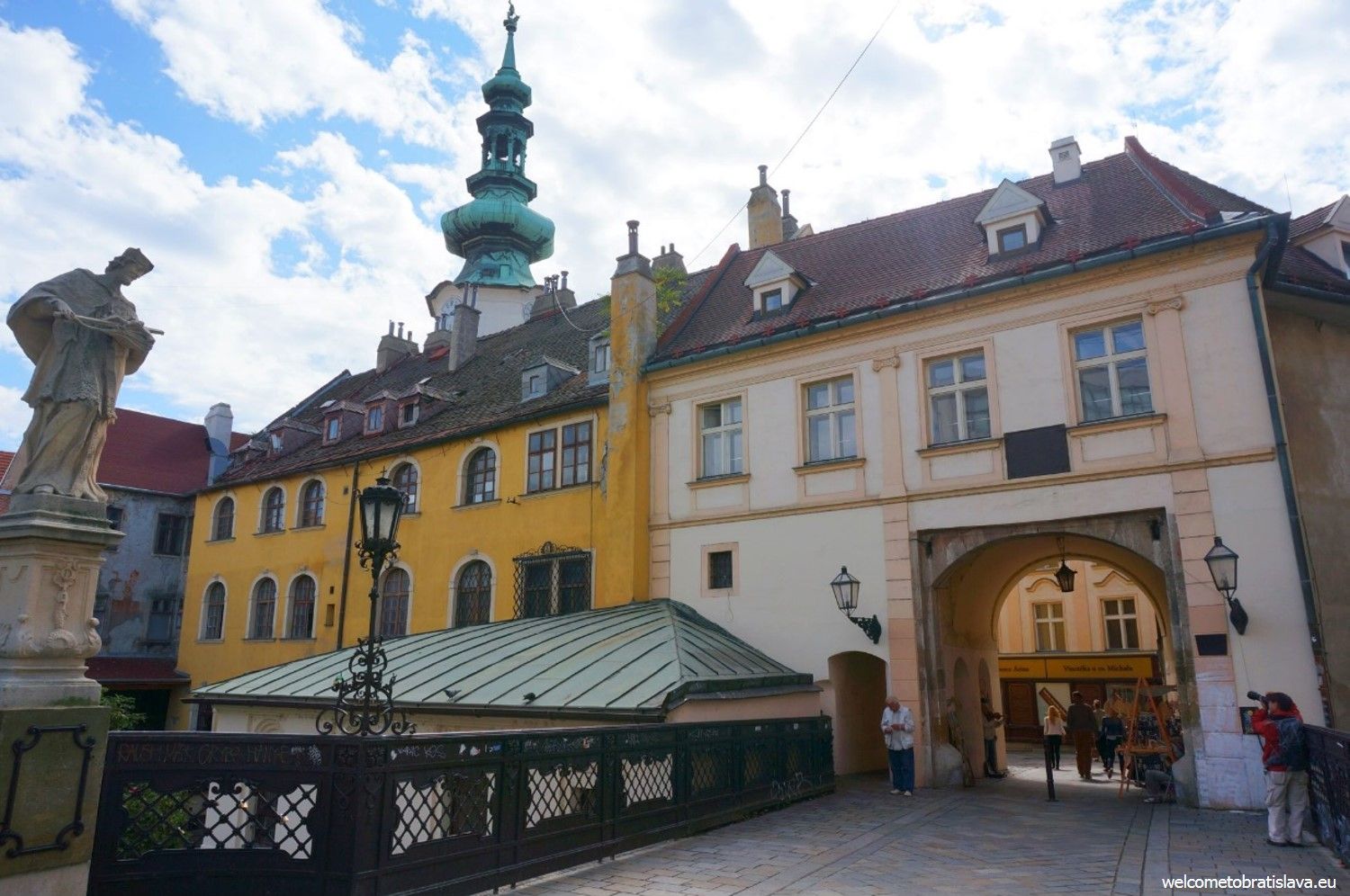 WHAT TO SEE AROUND THE MICHAEL'S GATE & TOWER?
When you approach the Gate from Obchodna Street or Presidential Palace (Grassalkovich Palace), you will walk through a small pedestrian bridge. It was built in the 17th century. You can see people selling souvenirs, musicians playing on various instruments or singing, but even beggars trying to earn their living.
On the left side of the bridge there is a small green park surrounded with old buildings. In summer it serves as a reading garden. The right picture displays the exact spot where the municipal fortification gate with tower and foregate was built in the 13th century.
When walking through the Gate, look up and you will see the Micheal's Tower. It is 51 m high and has 7 floors. Right under it there is a golden circle, known as kilometer zero. It illustrates the distances from Bratislava to 29 other capital cities.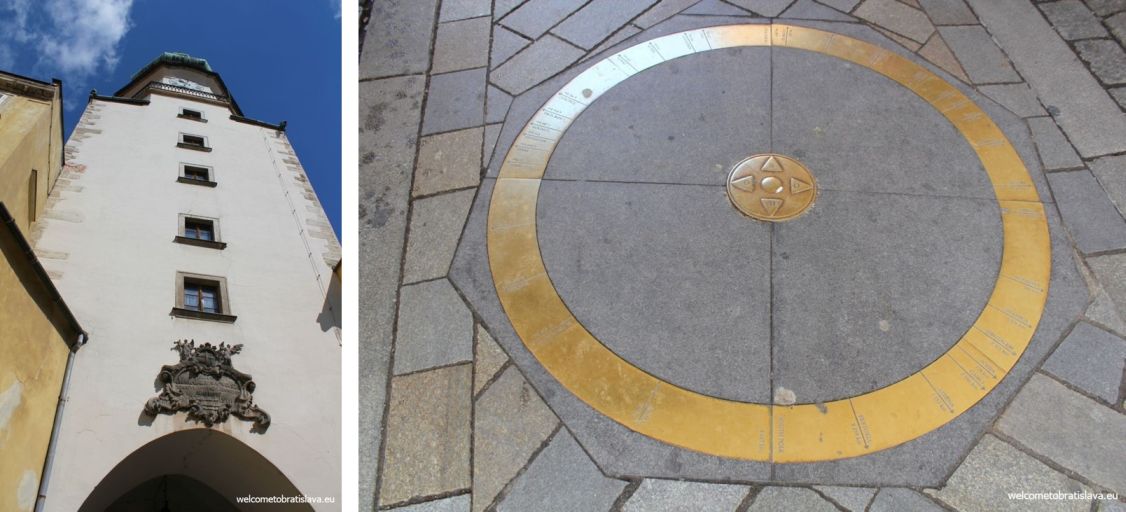 The street you are going to see in front of you is always busy with people. It is charming – with colorful buildings, small shops and cafes.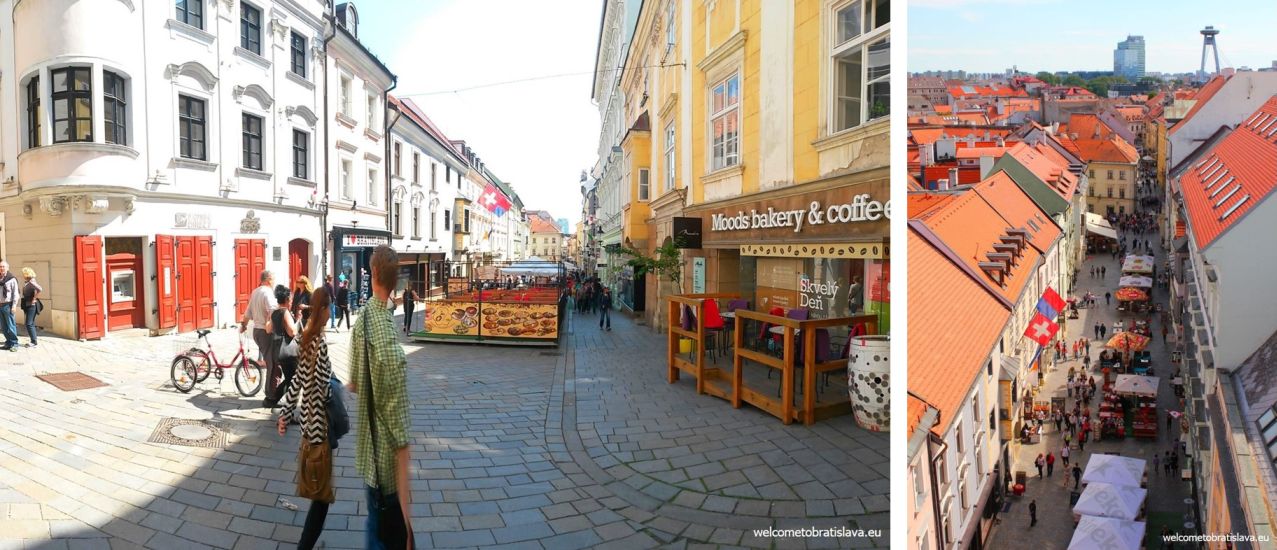 For a beautiful view such as on the right picture, make sure you visit the Musem of Arms in the Michael's Tower. You will find an observation deck on its top. It provides a panoramic view on the whole Old Town.
When you leave the museum, you can either walk onwards the Old Town or turn right to this small narrow street – Baštová Street. Check it out as well as it is considered to be the thinnest and most romantic street in Bratislava. We believe it is one of the best ways to walk up the castle :)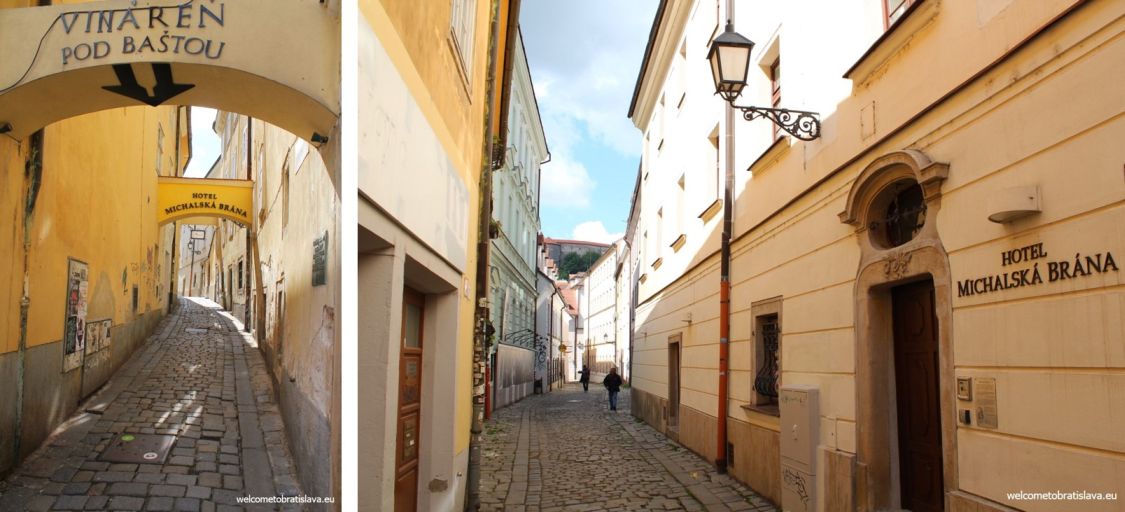 Enjoy our beautiful city!
Author: Maria Kecsoova