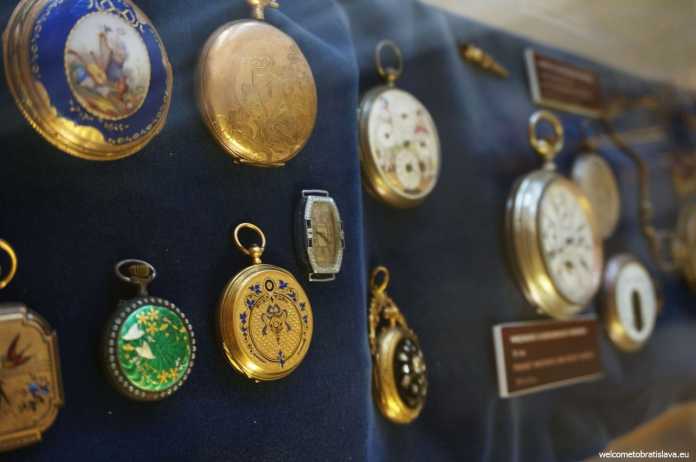 Stop the time for a while and travel a few hundred years back. Visit this narrow house which is a small jewel of the Central European bourgeois architecture. Reveal the history of clock making from the end of the 17th up to the end of the 19th centuries. Come to have a look at what was originally made in old Pressburg :)
LOCATION
One of the most interesting historical buildings in Bratislava under the Castle houses the Museum of Clocks. This Rococo-style building on Židovská street carries a name "House at the Good Shepherd" and is still in its original condition which means it is 250 years old. It is situated in an area which was once known as the Jewish Quarter of the city.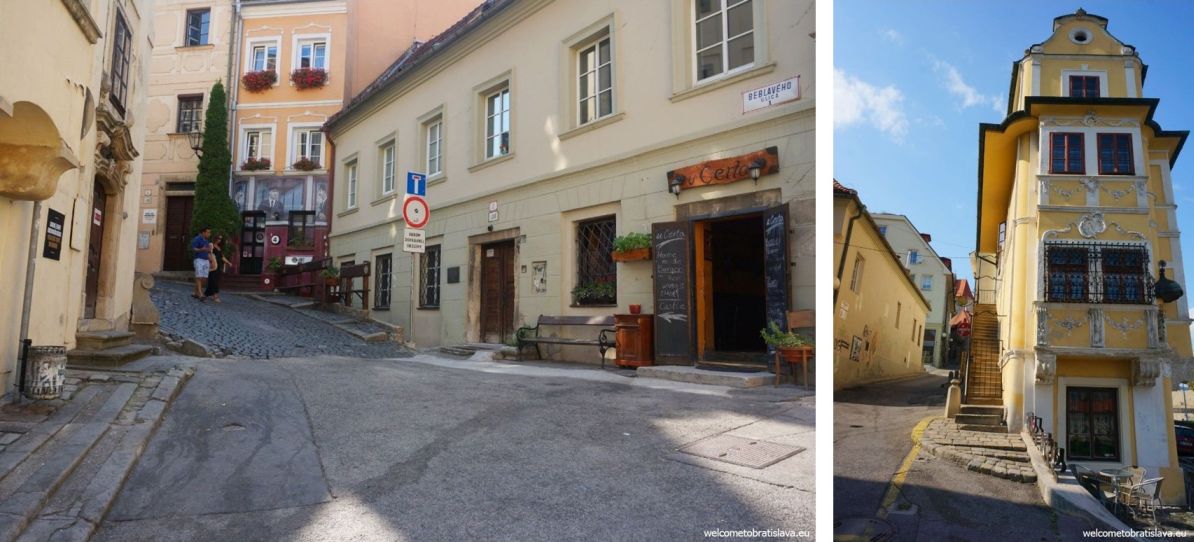 This yellow house is so narrow that each floor has only one tiny room.
WHAT TO SEE IN THE MUSEUM OF CLOCKS?
Well, that's not a difficult question :) Bratislava was a huge center of clock makers in the old Austro-Hungarian Empire. In the 16th – 19th centuries almost 100 clock makers were living and working in this city. No surprise that the museum has 3 different floors full of clocks!

The ground floor was used for commercial purposes in the past. Now there are many kinds of table clocks from the 17th and 18th centuries.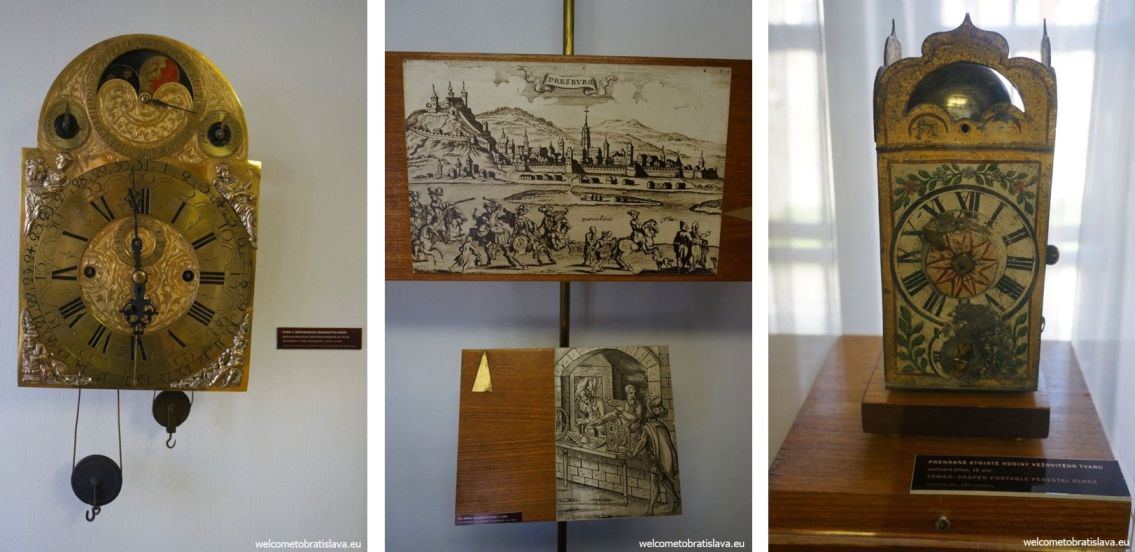 One of the interesting items to check out is definitely the tower clock mechanism from a church in Devin castle (right picture), but you will also find various cupboard clocks here.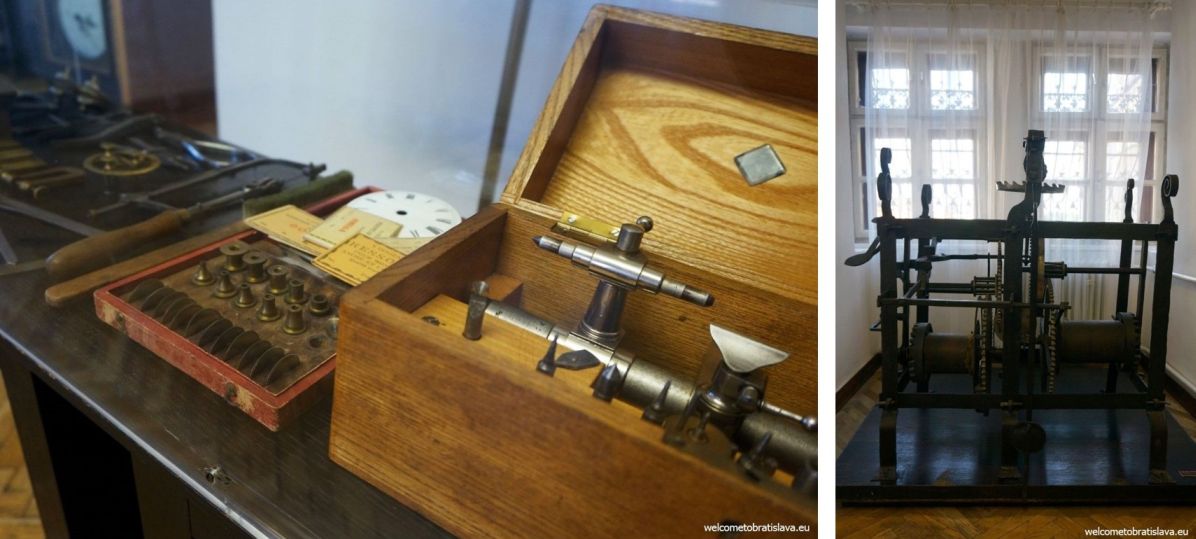 The upper two floors used to serve as a living area.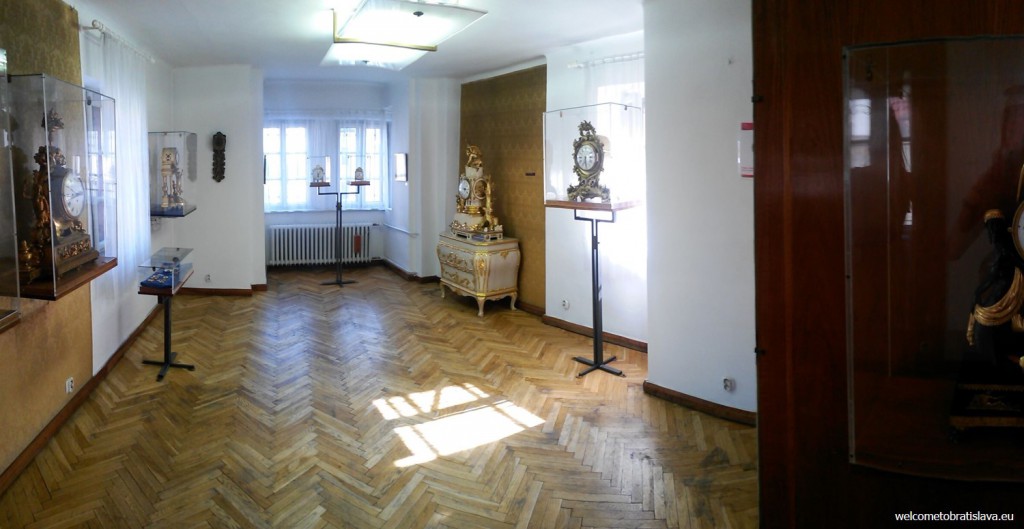 EXHIBITION OF PHOTOGRAPHS
Apart from the clocks, they expose the photographs of old Bratislava (Pressburg at that time) here, too. Did you know there used to be a regular coal market in the city in the mid 19th century? Well, we didn't… and it was interesting to guess which square the market was held at, as they looked (obviously) very different back then. If you don't know the right answer, you can ask one of the friendly ladies which are present on each floor. However we would not bet on their level of English.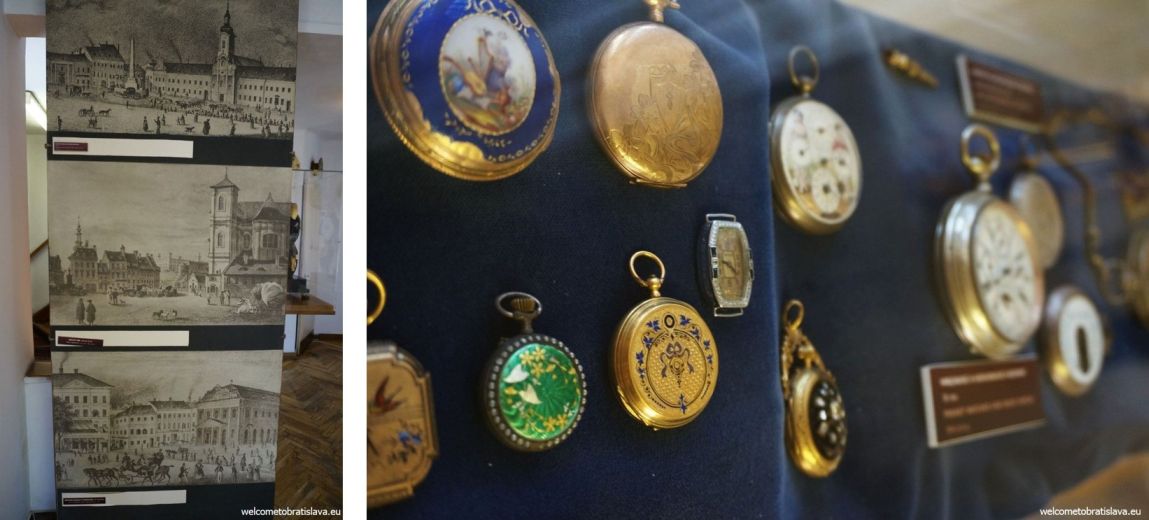 IMPRESSIVE EXHIBITION OF CLOCKS
Even though the museum itself is quite small, its collection is rather impressive. For example we found these golden-looking decorated portable traveling clocks very cute!
Some of the most beautiful items in the room are this carved and gilded table clock, and the white mantel clock showing the phases of human life with allegory.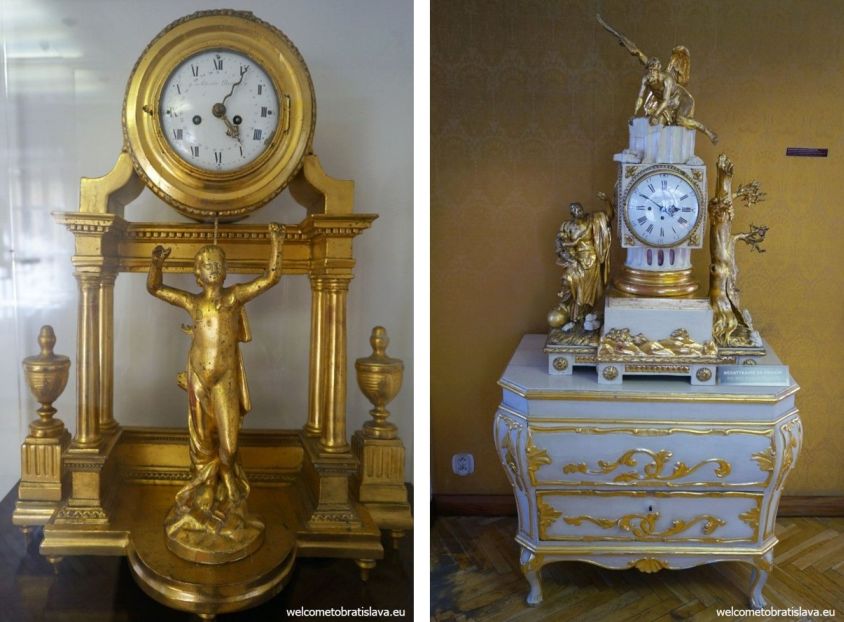 The clocks found on the 3rd floor come from the 19th century and many of them are characteristic with a built-in musical mechanism.

Our favorite findings were the picturesque paintings in which the clock is always "hidden" – have a look at the second picture – can you see where it is? :)
The whole collection includes many types of clocks – from antique, sun-dials, alarm and portable to wall clocks. Each piece has its own story resulting in the rich clock making history of Bratislava. Hope you enjoy :)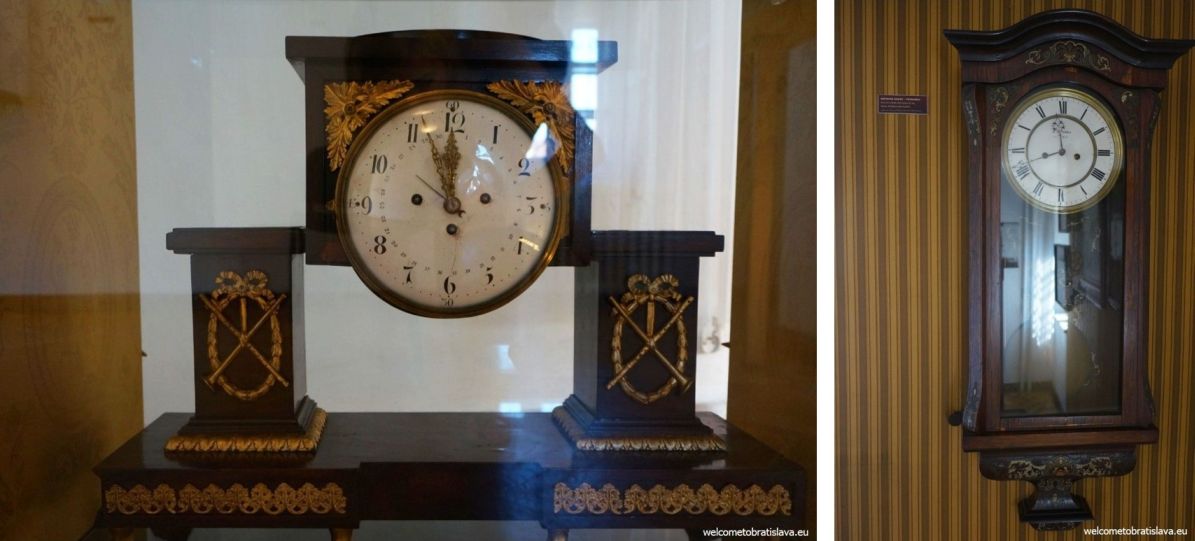 Author: Maria Kecsoova

OPEN HOURS: Check the official site


TICKETS: 2,30 € per person


ADDRESS: Židovská 1


CONNECT: Website


MAP LOCATION: