Considered as one the most beautiful buildings in Bratislava for its pale pink and white exterior. It was built in the 18th century and offers large oil portraits of Habsburg royalty, sparkling crystal chandeliers and tapestries. The Hall of Mirrors is a room you should see when being there and also take a look at the fountain and statue of St. George in the courtyard. The palace serves as the seat of the Mayor of Bratislava.
LOCATION
Primate's Palace is in the very city center, at the square with the same name – Primacialne namestie (Primate square), a few steps from the Main square. The Old Town Hall and the Museum of City History are next to it.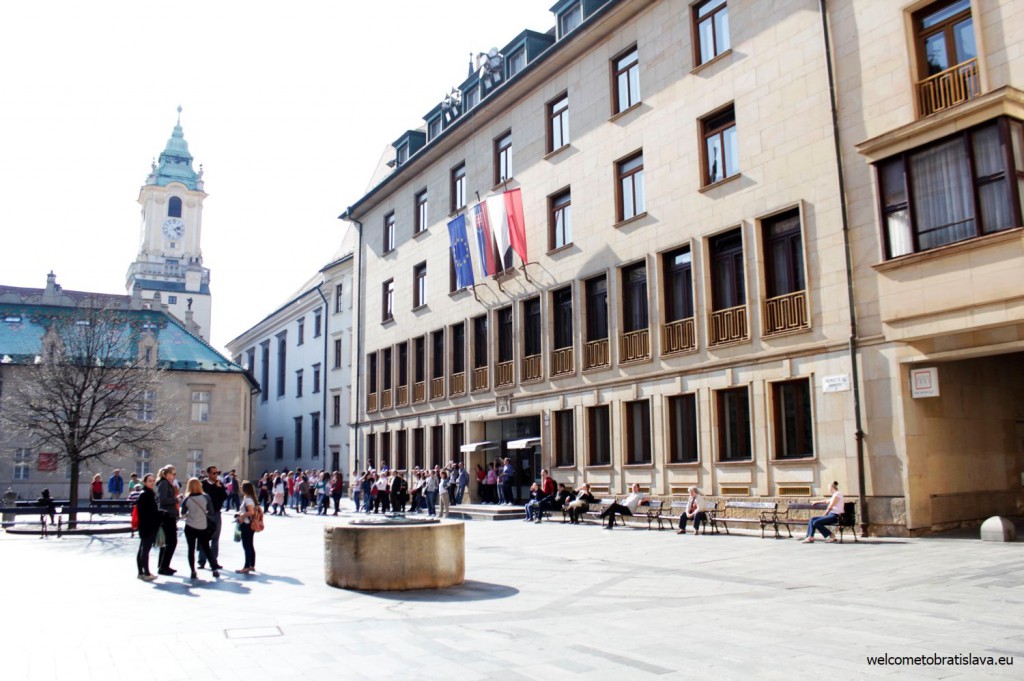 When you walk in, you will see huge tall pillars in a hallway which will lead you to a small courtyard with a fountain and a statue of St. George.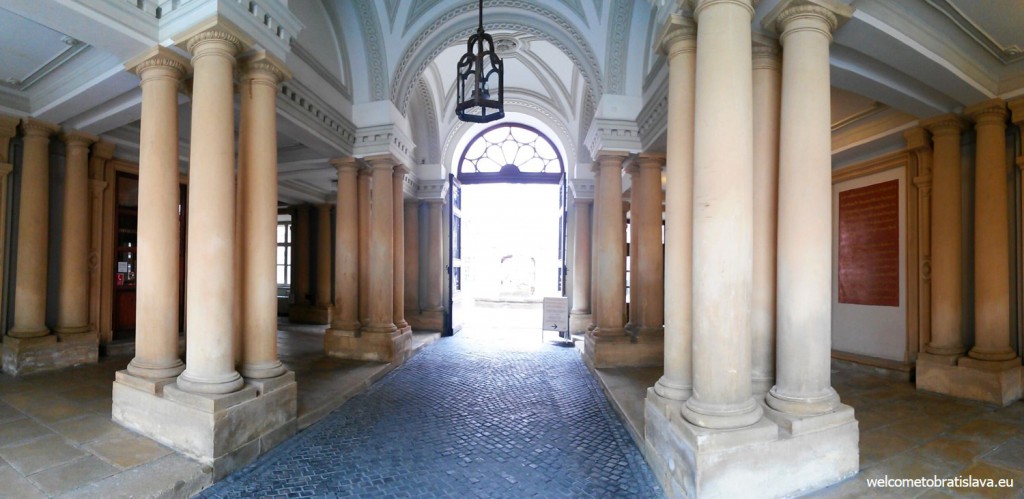 The statue symbolizes St. George slaying a three-headed dragon.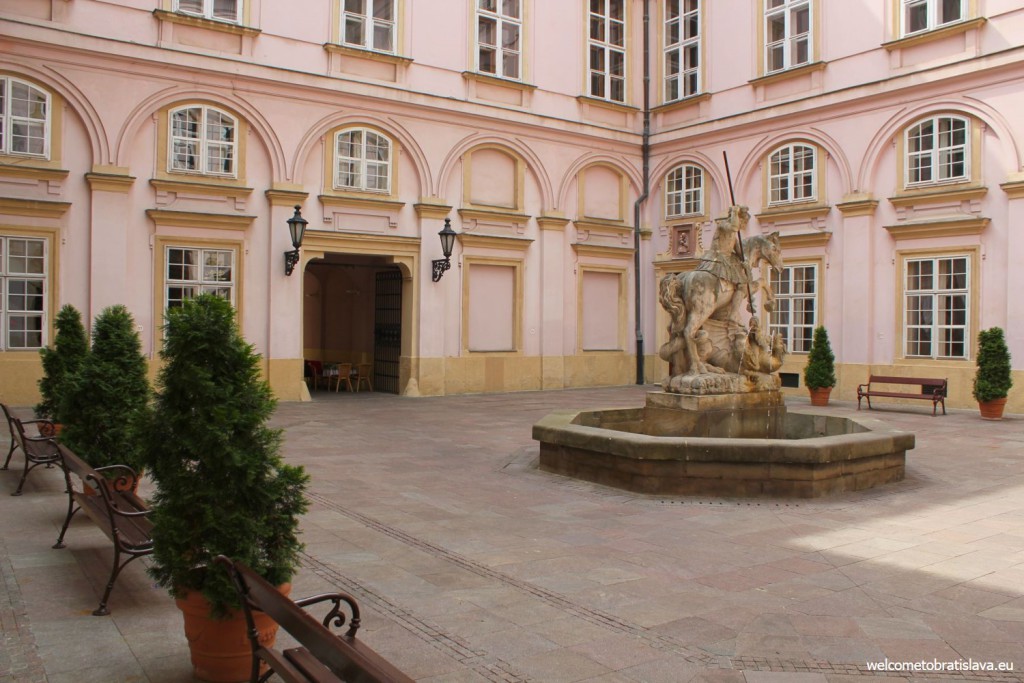 INTERIOR
Like at most of the palaces in Bratislava, a red carpet can't be missing here either. Tall white columns, symbolic statues and small lamps complete the final look of the staircase leading to the main hall.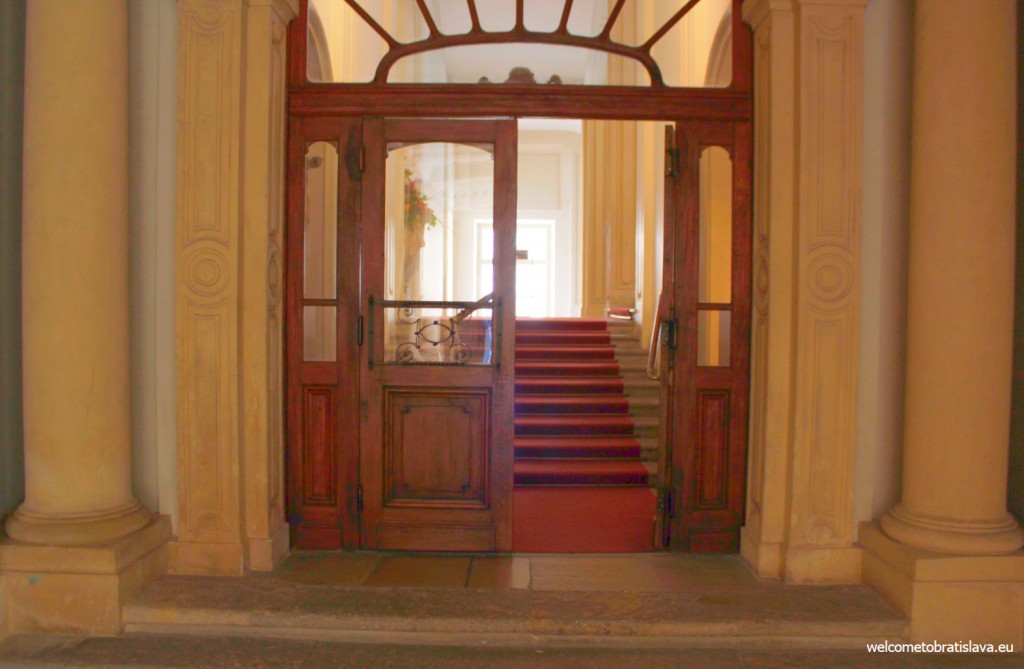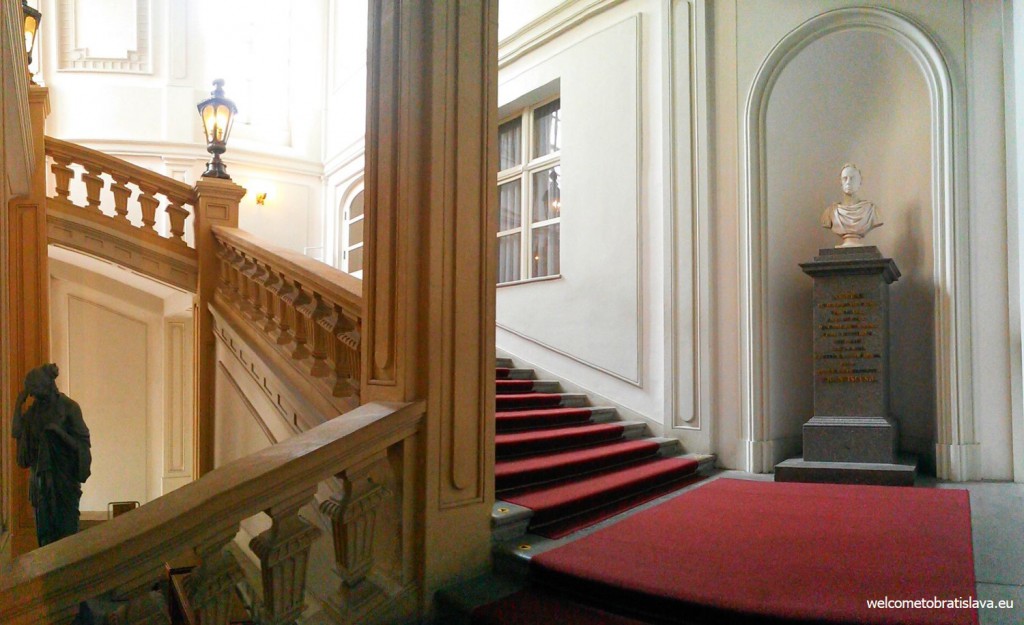 WHAT TO SEE IN THE PRIMATE'S PALACE?
There is only one room where you have permission to take photos – the Hall of Mirrors. This chamber is famous for being the seat of signing the Peace Treaty of Pressburg between Austria and France in 1805. Nowadays it serves as the location for Bratislava City Council meetings and also various concerts and conferences happen here, too.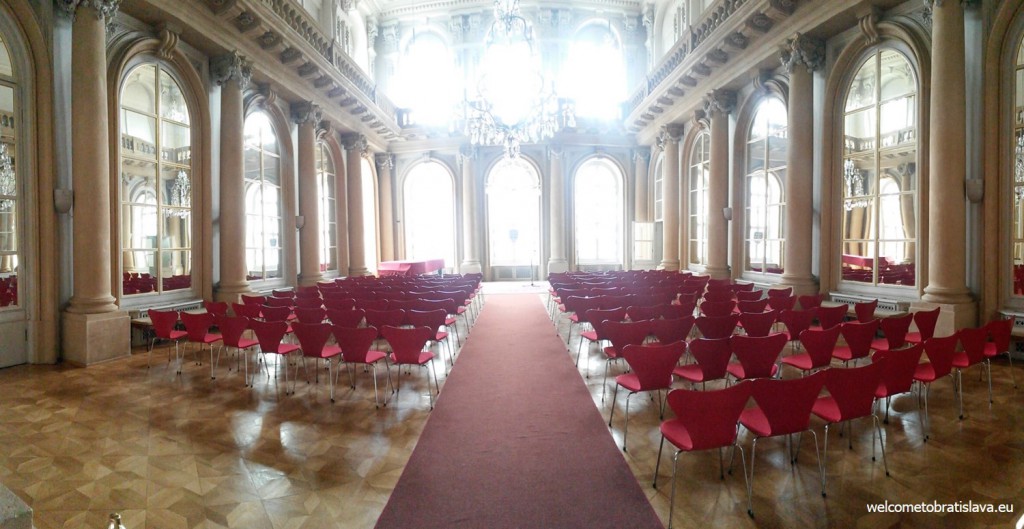 We could not take pictures of the other rooms as it is not permitted but make sure you go and check them, too – we believe this palace has some of the most beautiful rooms and halls you can see in Bratislava.
Admire wooden floor, red carpets, white high ceiling, huge chandeliers, golden elements on the walls as well as furniture and big golden mirrors with lamps in each of the rooms. The Chapel of St. Ladislaus is worth of seeing – don't miss the view on it (from above) at the end of the display area.
And of course, the famous English tapestries which were manufactured in Great Britain in the 17th century and found in the Hall of Mirrors accidentally during a reconstruction are a must-see when you come to this place.
Check this panoramic video of Primate's Palace to better see its interior
Author: Maria Kecsoova

OPEN HOURS: Open daily except Mondays 10:00 – 17:00


TICKETS: 3 € per person


ADDRESS: Primaciálne námestie 1


CONNECT: Website


MAP LOCATION: