Summer is magical. It's full of energy, sun and everything what makes you happy. Bratislava, our beloved little big city, is full of tourists at this time of the year, eager to discover that special place to remember from their trip. Warm weather will definitely make you have an ice cream or a beer on one of many terraces in the city center. So grab that amazing colorful gelato and check out these wonderful spots in Bratislava that are definitely worth seeing in their summer beauty!
MAIN SQUARE
Our Main Square, in Slovak called "Hlavné námestie", houses our Old Town Hall and a few museums and is also packed with cafes and souvenir shops. In summer, there are many regular cultural events held here. Check this vibrant place standing in the heart of the Old Town, relax at the beautiful Roland's Fountain and continue your stroll through the narrow streets of Bratislava 🙂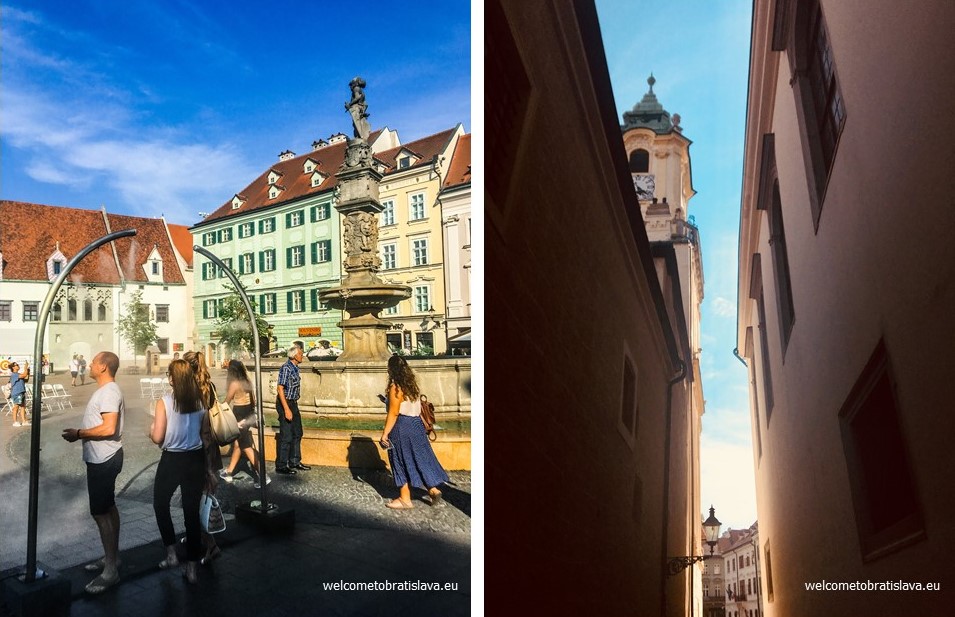 CITY CENTER
There are many picturesque streets, lovely corners and charming squares in our city center. Leave your map at the hotel and instead get lost in the streets and discover the city's hidden nooks. Our favourite place is for example the Primate's Square with its pink and super insta friendly Primate's Palace. Tired of walking? Take a rest at one of the newer Danube beaches or take a train ride.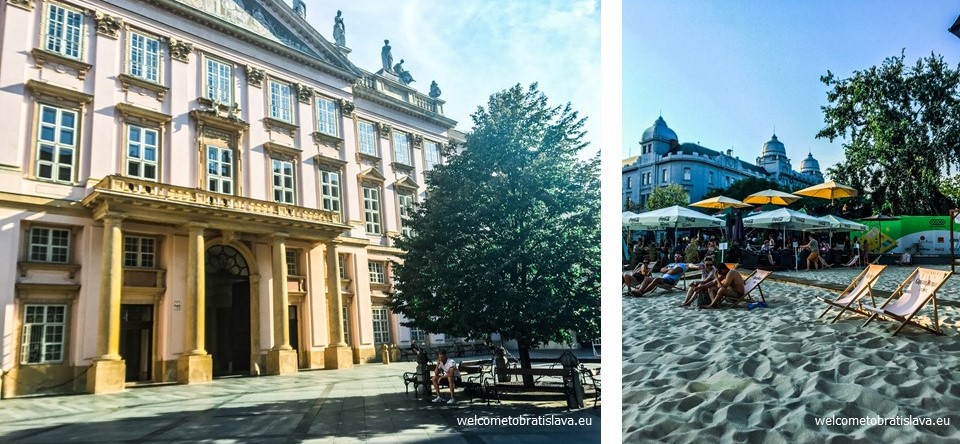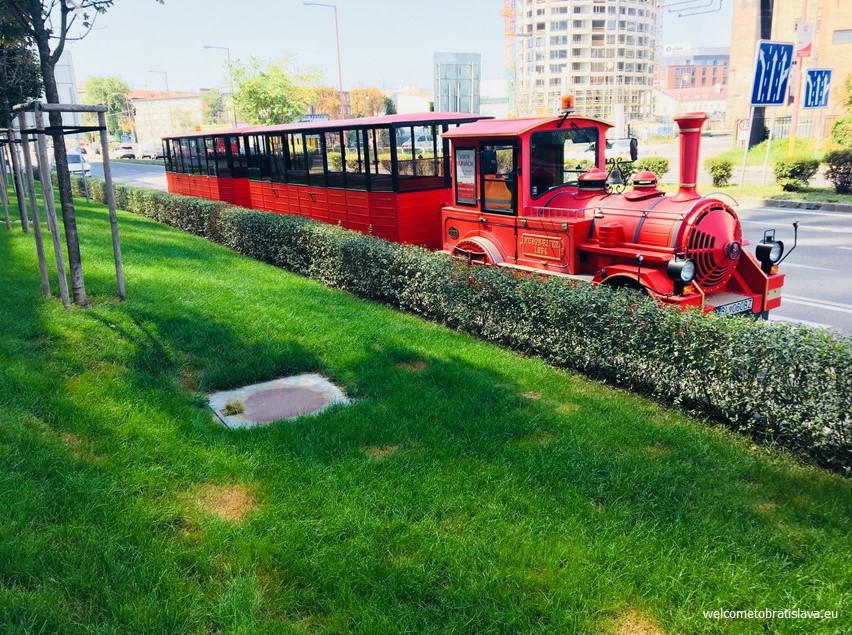 TYRŠÁK BEACH
Imagine hot sand under your feet while listening to music or attending a yoga class. Tyršák beach is definitely one of the best summer chill out spots in Bratislava popular not only with tourists but also locals.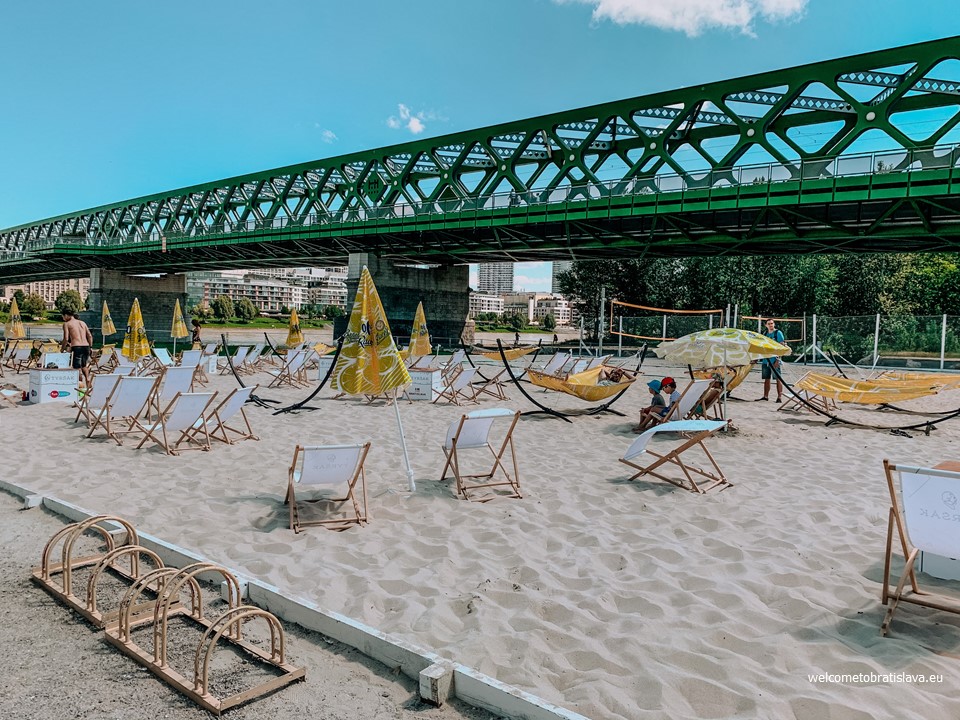 ICE CREAM STOP
There are quite many ice cream places in Bratislava that don't just sell ice cream but are praised because of it. We have several that we visit regularly each summer. Get inspired by our list of top ice cream places and refresh yourself with a scoop or two.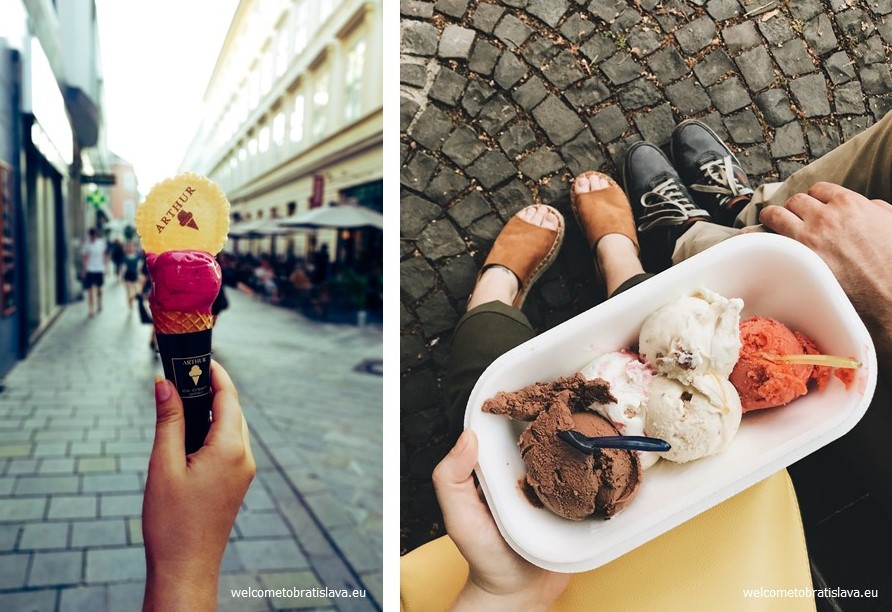 OLD MARKET HALL
The Old Market Hall stands at the SNP Square and is one of the hottest places to be in the summer. Don't miss the regular Saturday market beloved by the Bratislavians or one of the Street Food Park Festival events with the best street food in town.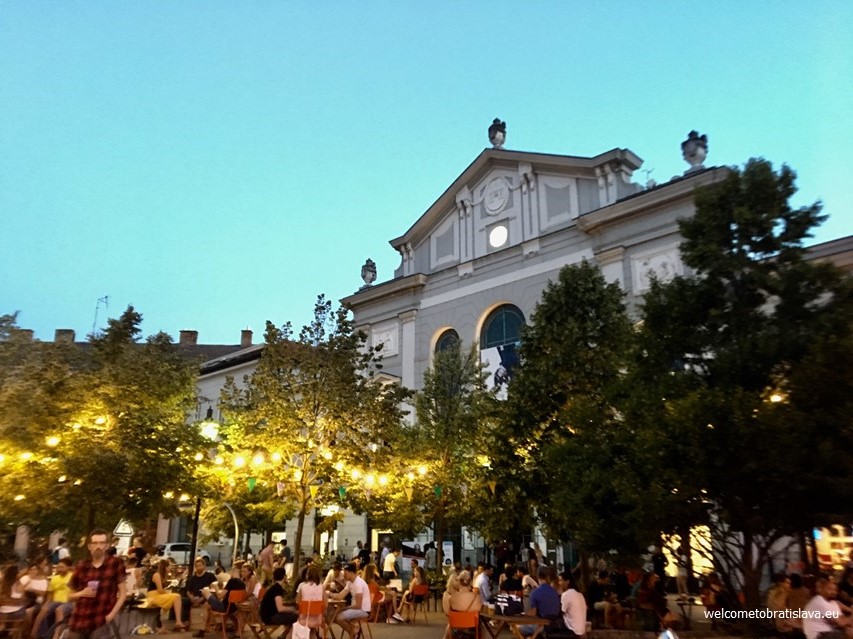 EUROVEA SHOPPING CENTER & THE ALMIGHTY DANUBE
Eurovea is one of the most visited shopping centers in Bratislava, full of lounge bars with river views outside. Green promenade one kilometre long enables visitors to access the Danube river foreshoreway which lives until late night and makes Eurovea a real hotspot. And as Bratislava is a river city, make sure to enjoy the unforgettable view on the Danube.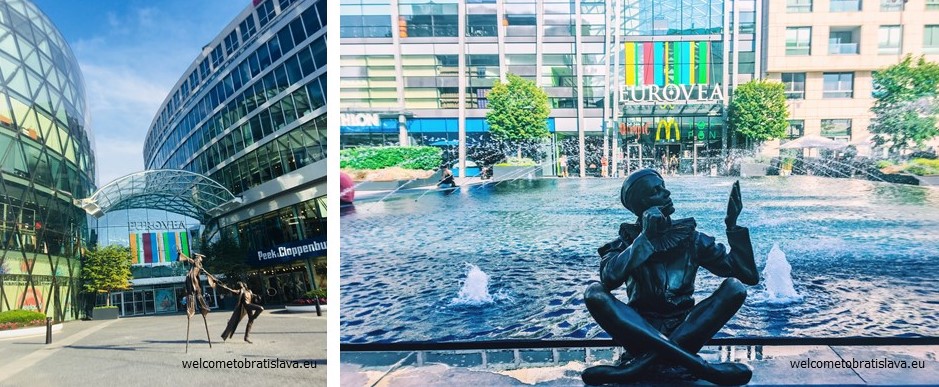 SLOVAK NATIONAL THEATER
Slovaks were waiting 27 years for the new building of the Slovak National Theater. Some of us love it, some don't. Where do you stand?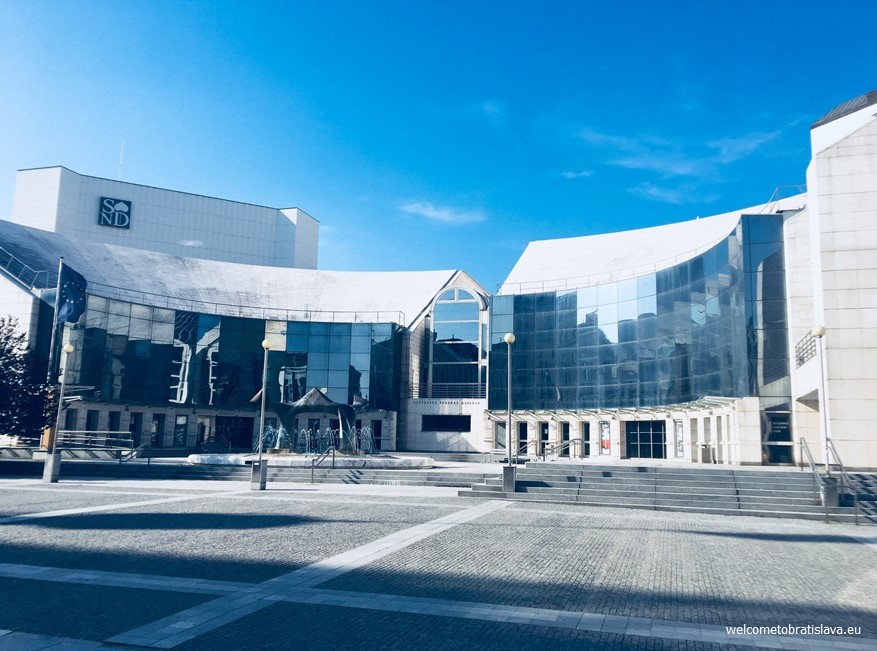 NEDBALKA GALLERY
In love with culture and arts?  Make a stop at the gallery of modern arts, Nedbalka. This gallery is often referred to being the Slovak Guggenheim. It has one of the most unique interiors you can imagine and displays the works of major artists formed in Slovakia since the late 19th century till the present.  Its umbrella exhibition invites you to take lovely pictures here.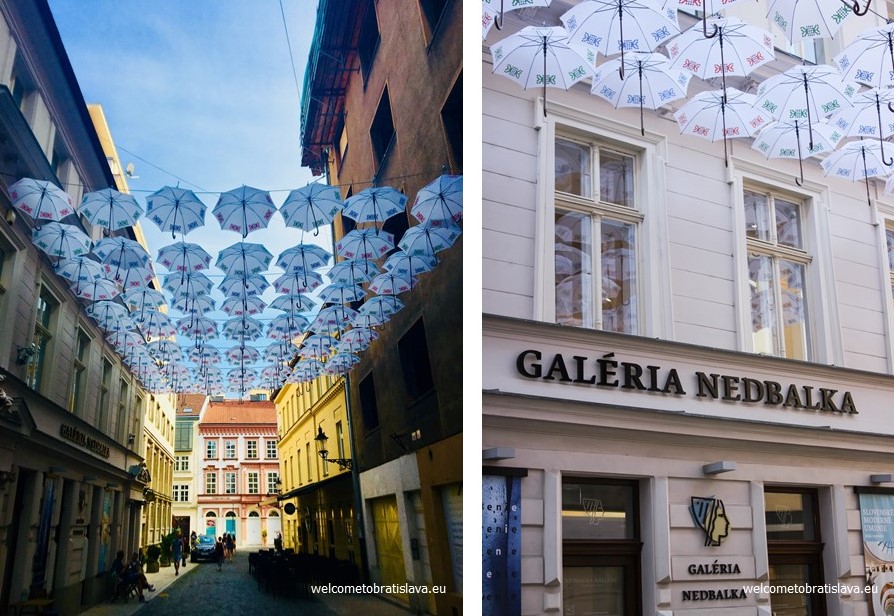 SLAVIN MEMORIAL
Slavin is a National Cultural Monument situated on a hill above the castle which offers a beautiful view on the whole Bratislava.  Get inspired by the local couples and spend some romantic time here enjoying the magnificent view and the quiet surroundings.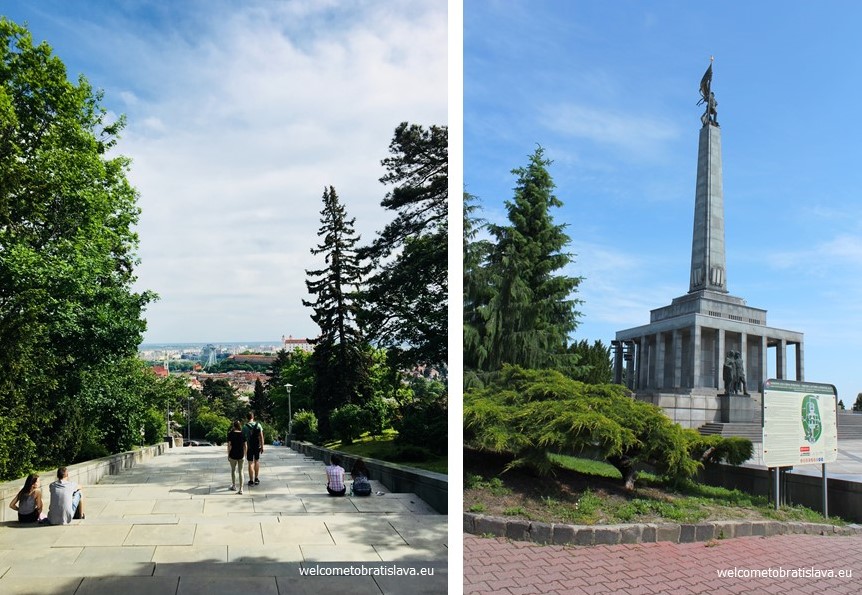 THE DANUBE EMBANKMENT AND VIEW FROM THE AUSPIC RESTAURANT
A wonderful view of Bratislava's main sights and the proximity of the Danube river will make your visit in Auspic restaurant truly enjoyable. Try the chef's specials and drink them down with the classic Kofola, fruity spirits or a glass of wine!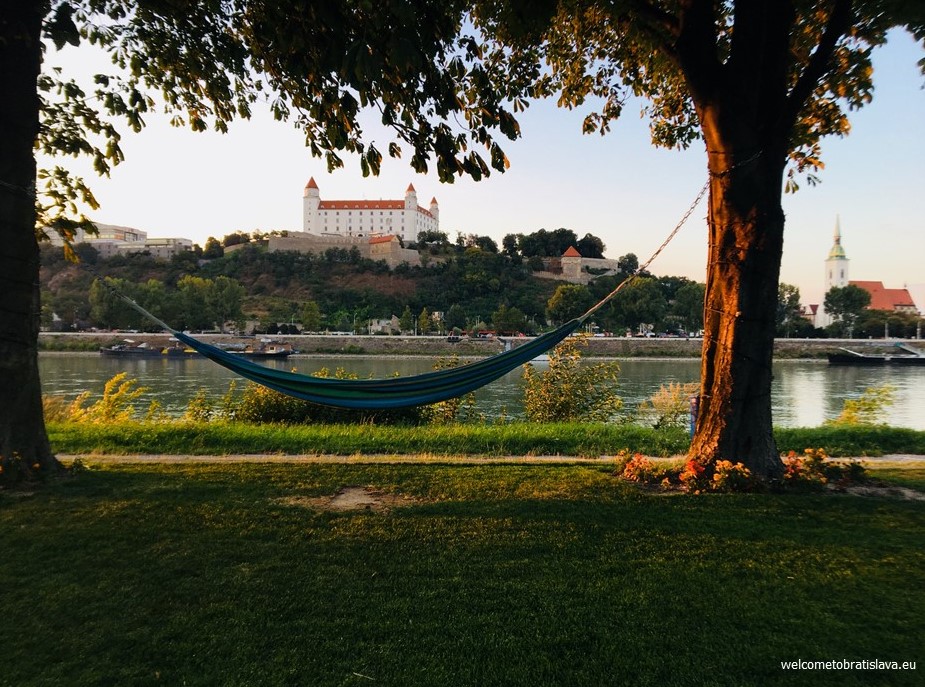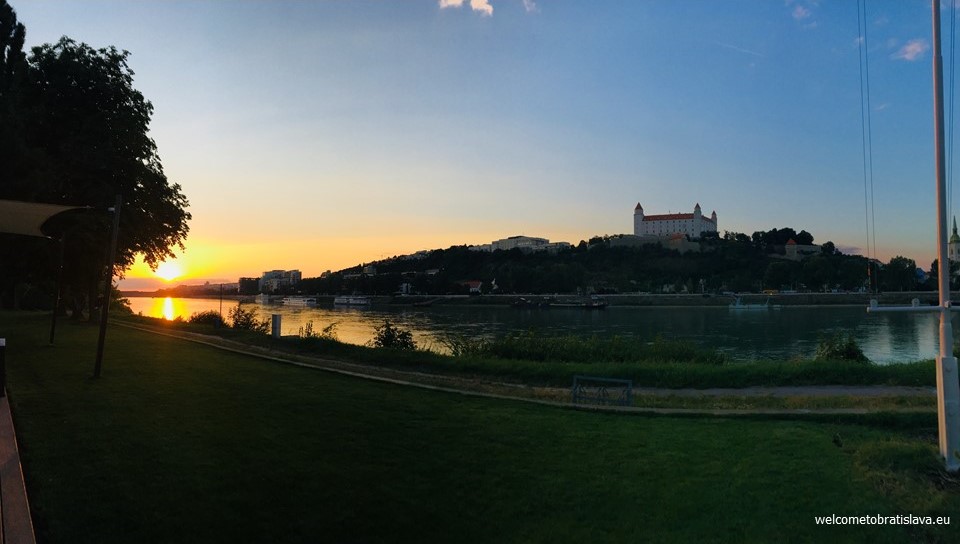 NOVE KOSARISKA LAKE
Who can imagine summer without sunbathing and bikinis? We have no sea but there are many spots for swimming, bathing and getting refreshed in this scorching heat! You can choose from many natural lakes or swimming pools in and around Bratislava to show off your bathing suit. Nove Kosariska lake is a good choice!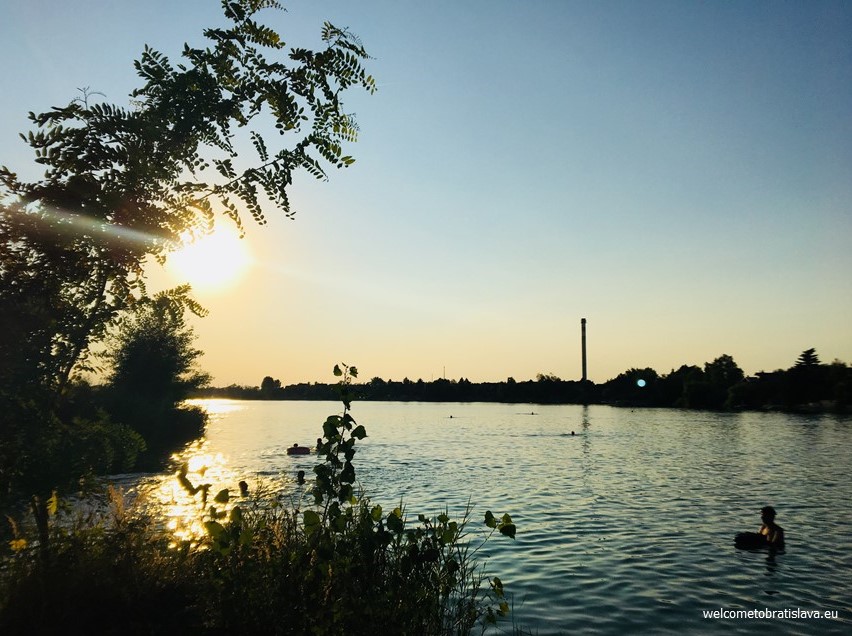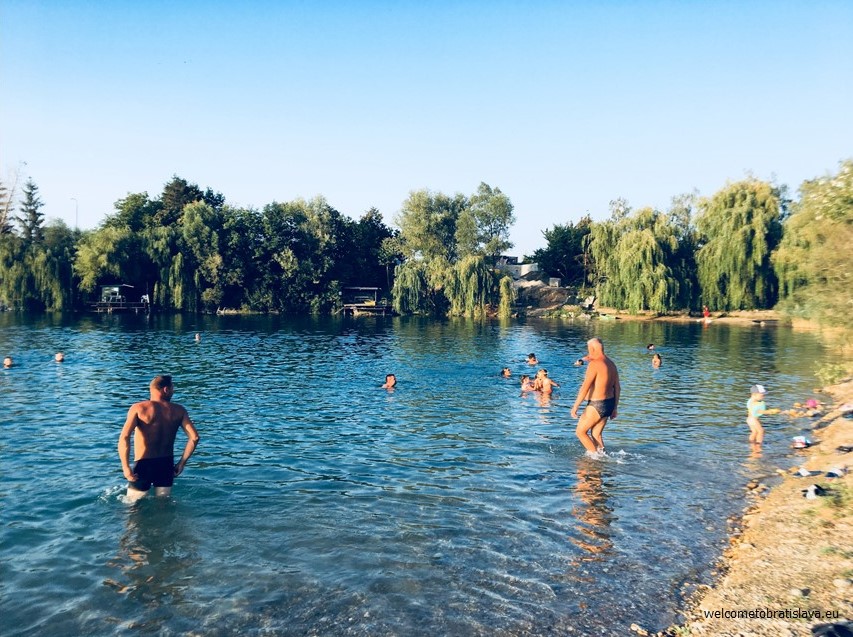 DRAZDIAK LAKE
Another great option popular with locals is Veľký Draždiak, situated in the Bratislava municipality Petržalka. Enjoy this gravel lido with water area of 13 hectars with the option of a stand up paddle board 🙂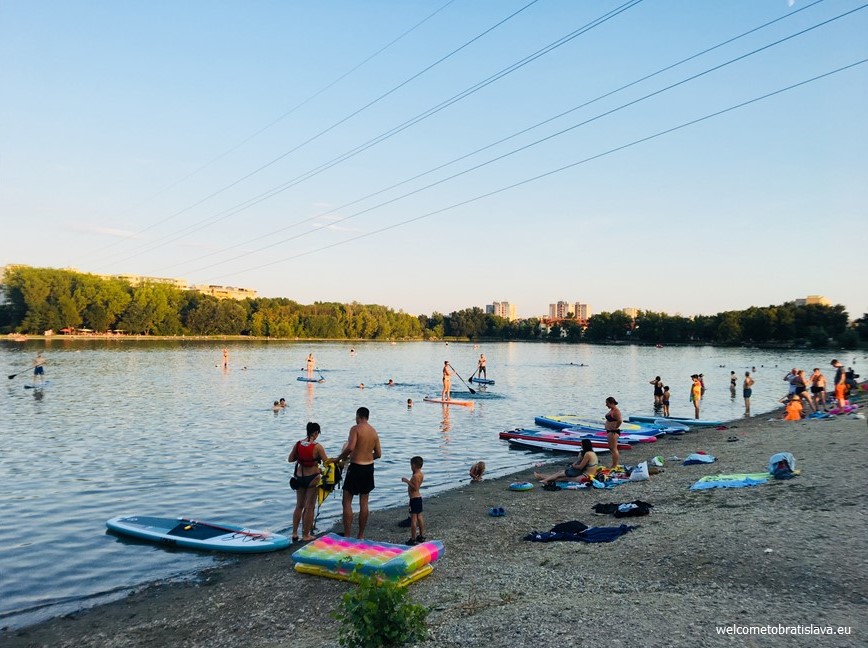 Author: Radka Horakova