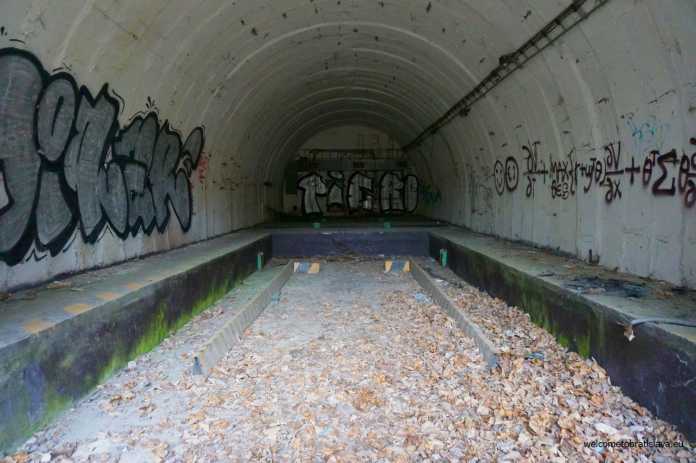 Explore the highest point of Bratislava – Devínska Kobyla – which is also a national nature preserve. Near the top of it you will find former bunkers, barracks which are non-functional since 1996 as well as a rocket base that served to the Czechoslovak Army that protected the airspace over Bratislava during the Cold War. Get your hiking shoes ready and prepare for an adventure visiting the "ghost town" of the socialist times!
LOCATION
Devínska Kobyla is located between Devín, Devínska Nová Ves and Dúbravka neighborhoods. It covers an area of 101,12 hectares and is accessible from several sides. The most convenient way to come here is by a car (coordinates: 48.190574, 16.995925), it is approximately a 15 min drive from the city center.
The area shot from above: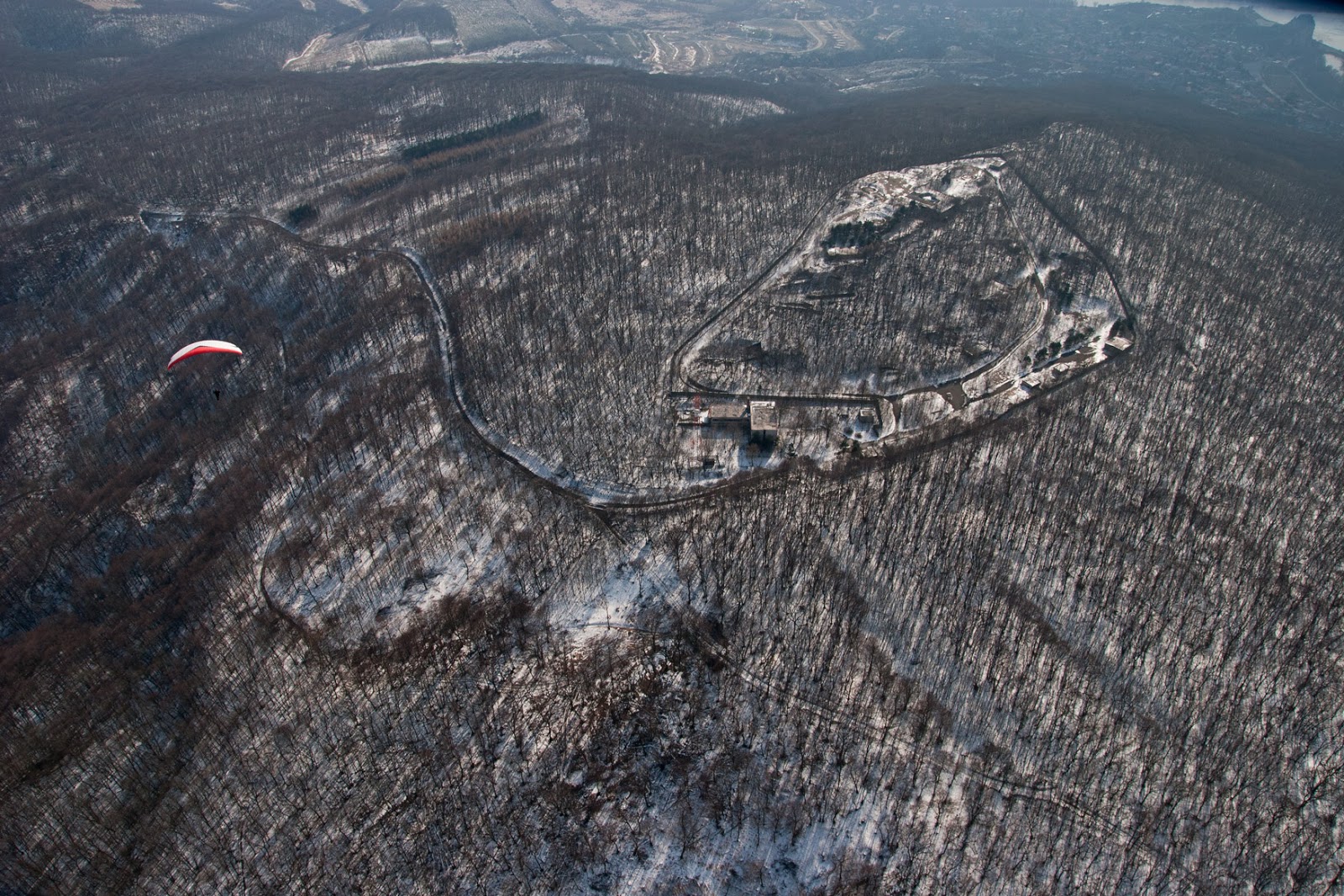 (source: ciernediery.sk)
The peak is not directly accessible, you need to cross the red & white gate as shown below. In order to get to the area of the former rocket base and barracks, get off the red marked path and follow the asphalt road.
THE ROCKET BASE
The rocket base was built during the Cold War in 1979-1983 under the auspices of the Soviet Union as an anti-aircraft missile base, part of the Warsaw Pact defense against NATO. It served to the Czechoslovak Army whose task was to protect the airspace over Bratislava. The base was armed with 16 anti-aircraft missiles S-125M NEVA which were hidden in large reinforced concrete bunkers. There was a total of 20 buildings and the crew consisted of 140 soldiers. According to some unverified information, missiles capable of carrying nuclear warheads were located here, too. Until 2000, this area was still guarded, but since it no longer fulfilled its purpose, it was soon declared redundant. The base objects are now in a dilapidated condition. Have a look at the pictures to see the current status: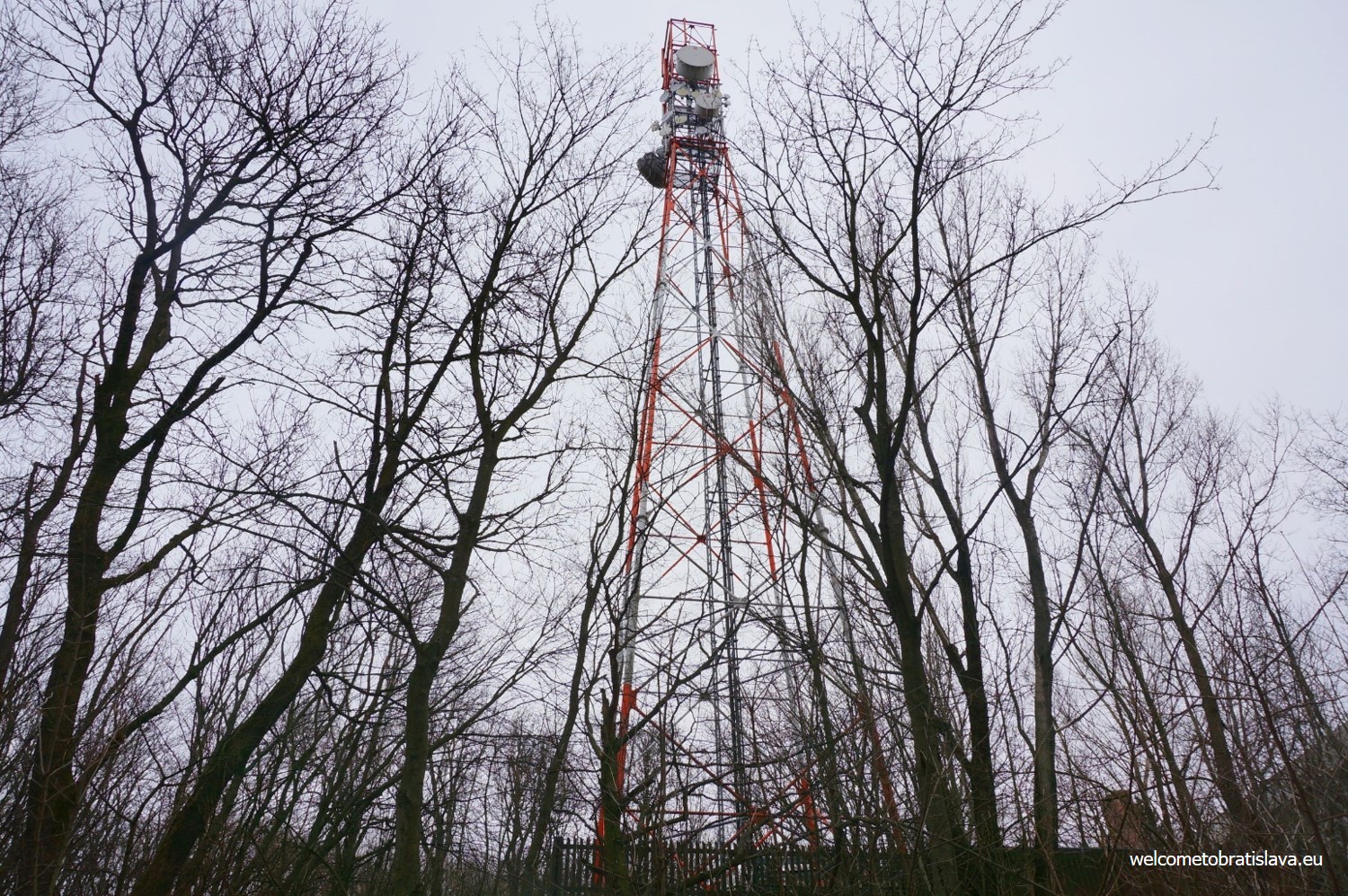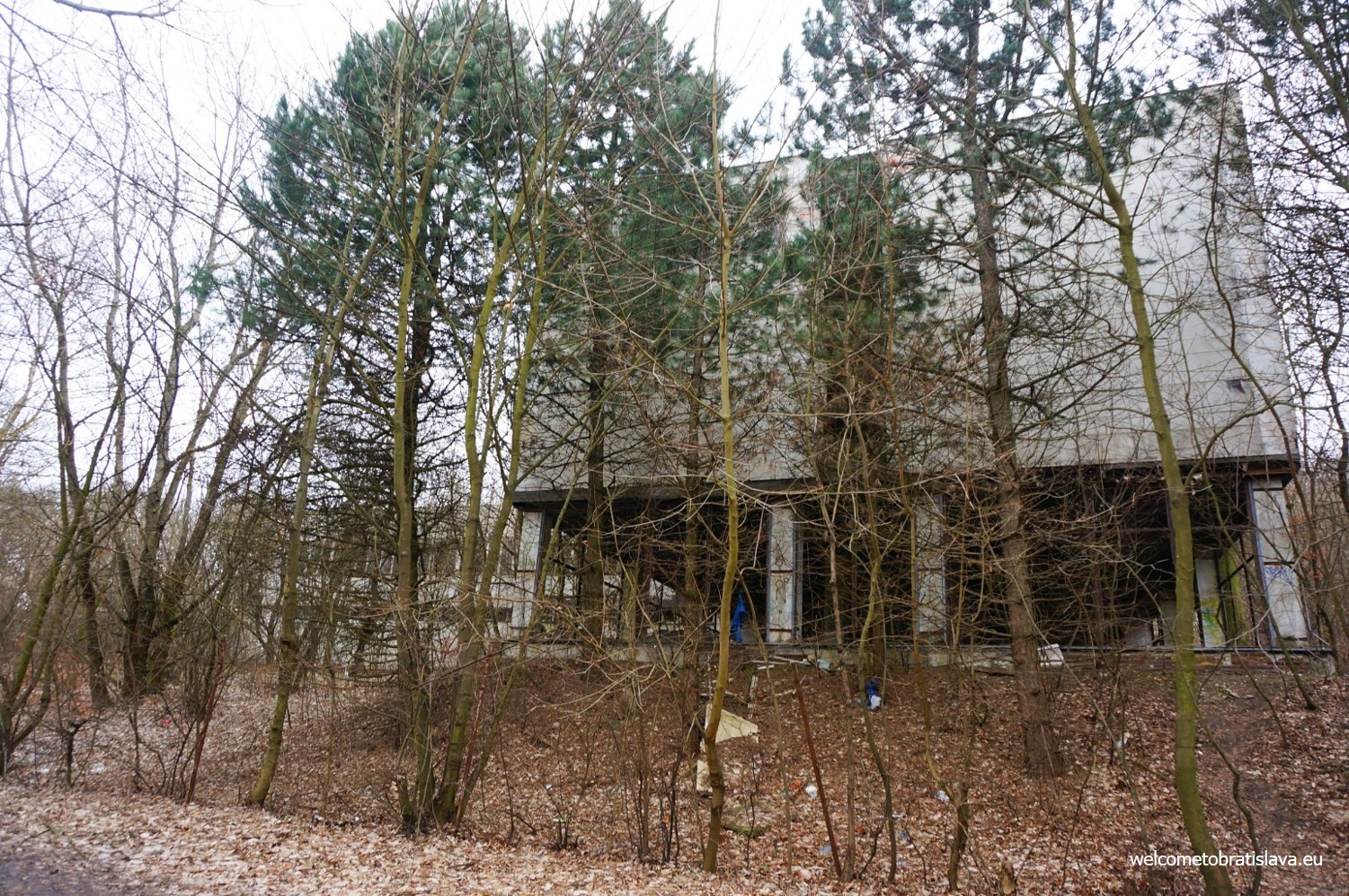 This building, before serving as barracks, used to be a tourist shelter.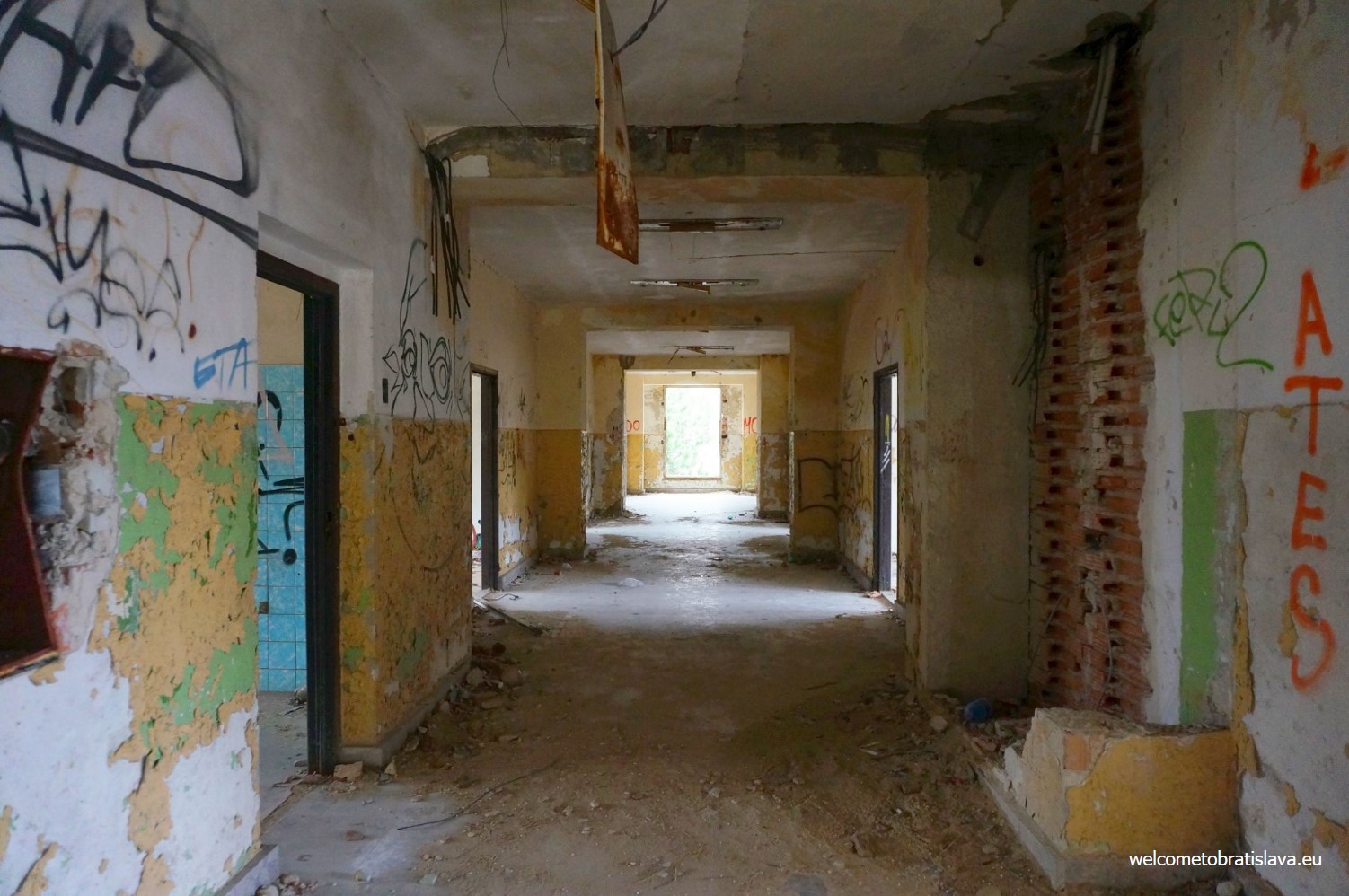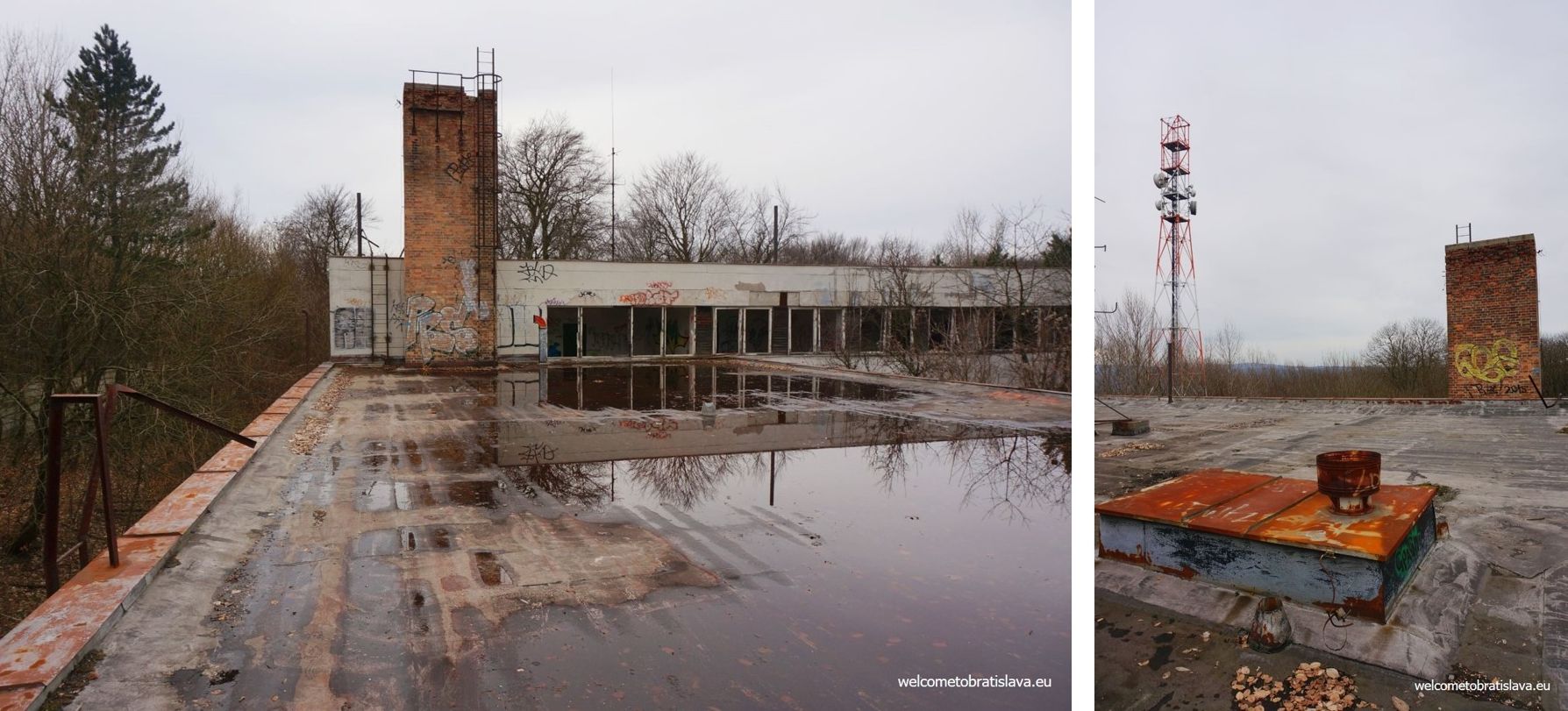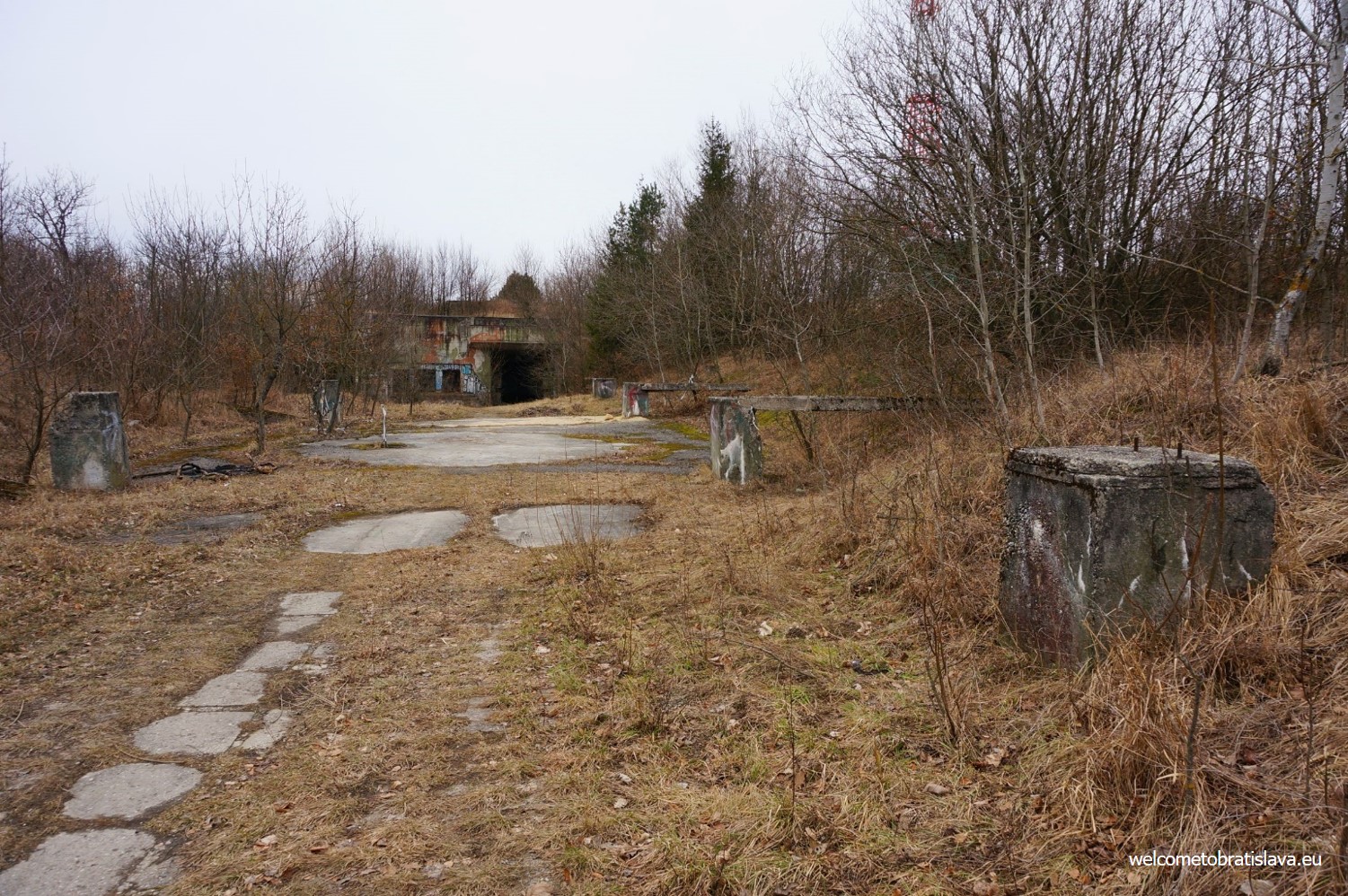 The robustness of the bunkers, where missiles used to be hidden decades ago, is still impressive.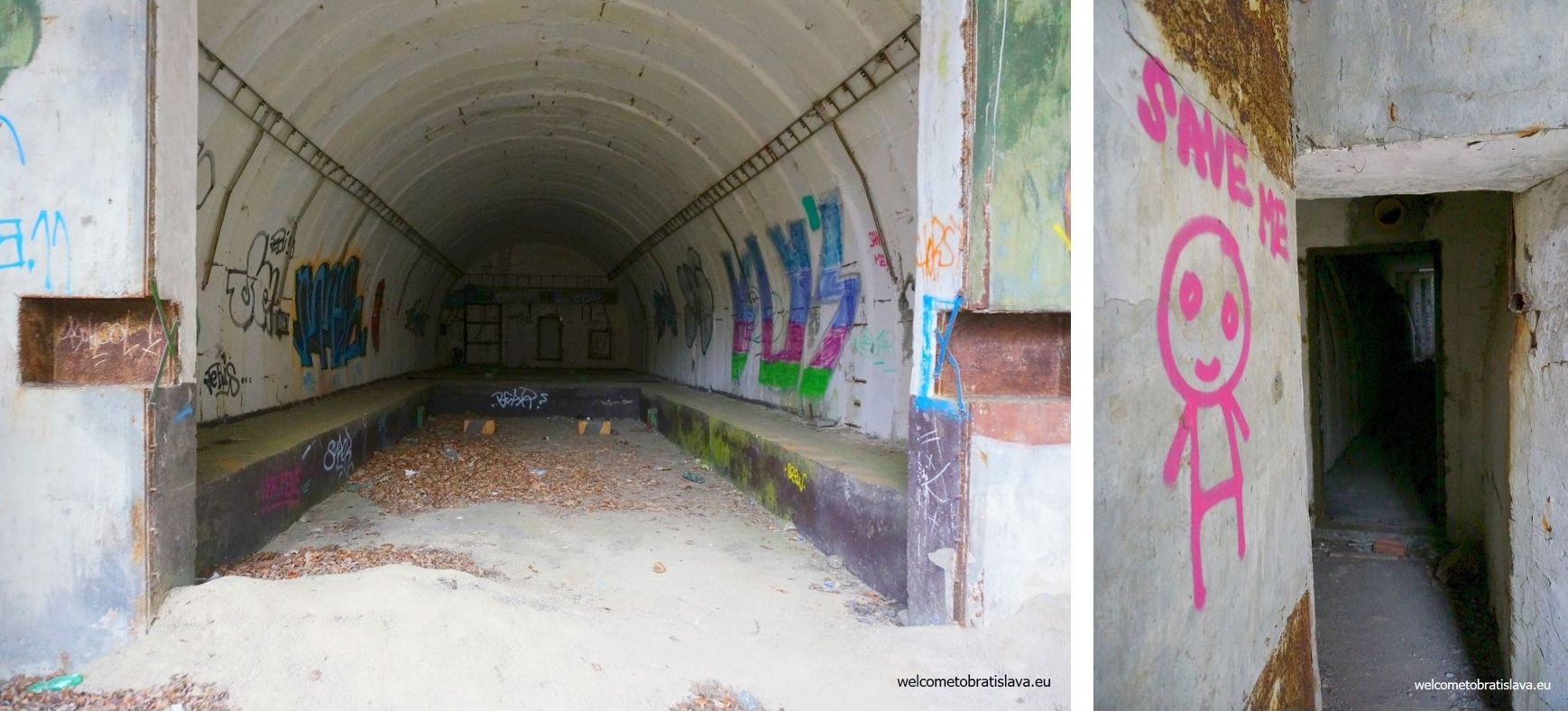 This metal watchtower was used to observe enemies.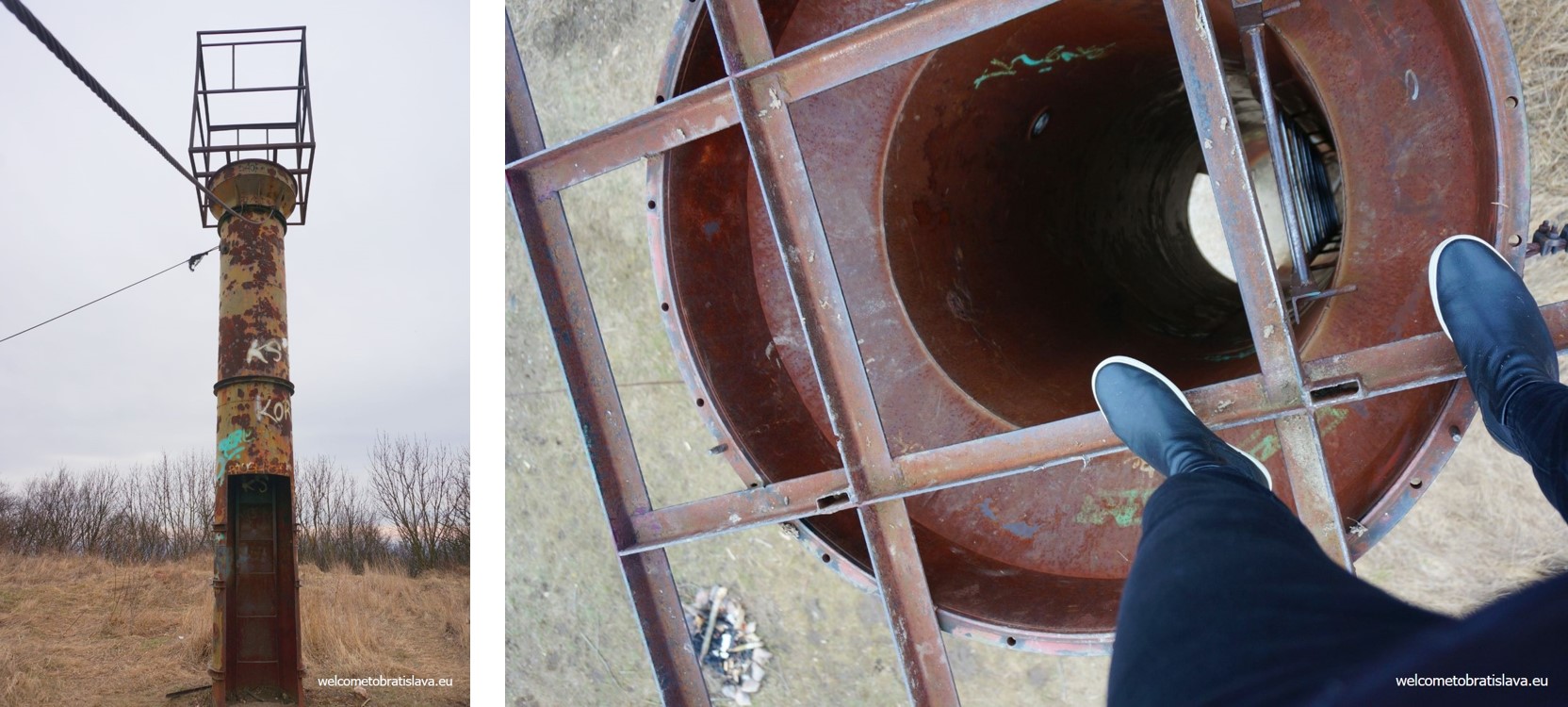 Now you can admire a view over Bratislava 514 meters above sea level :)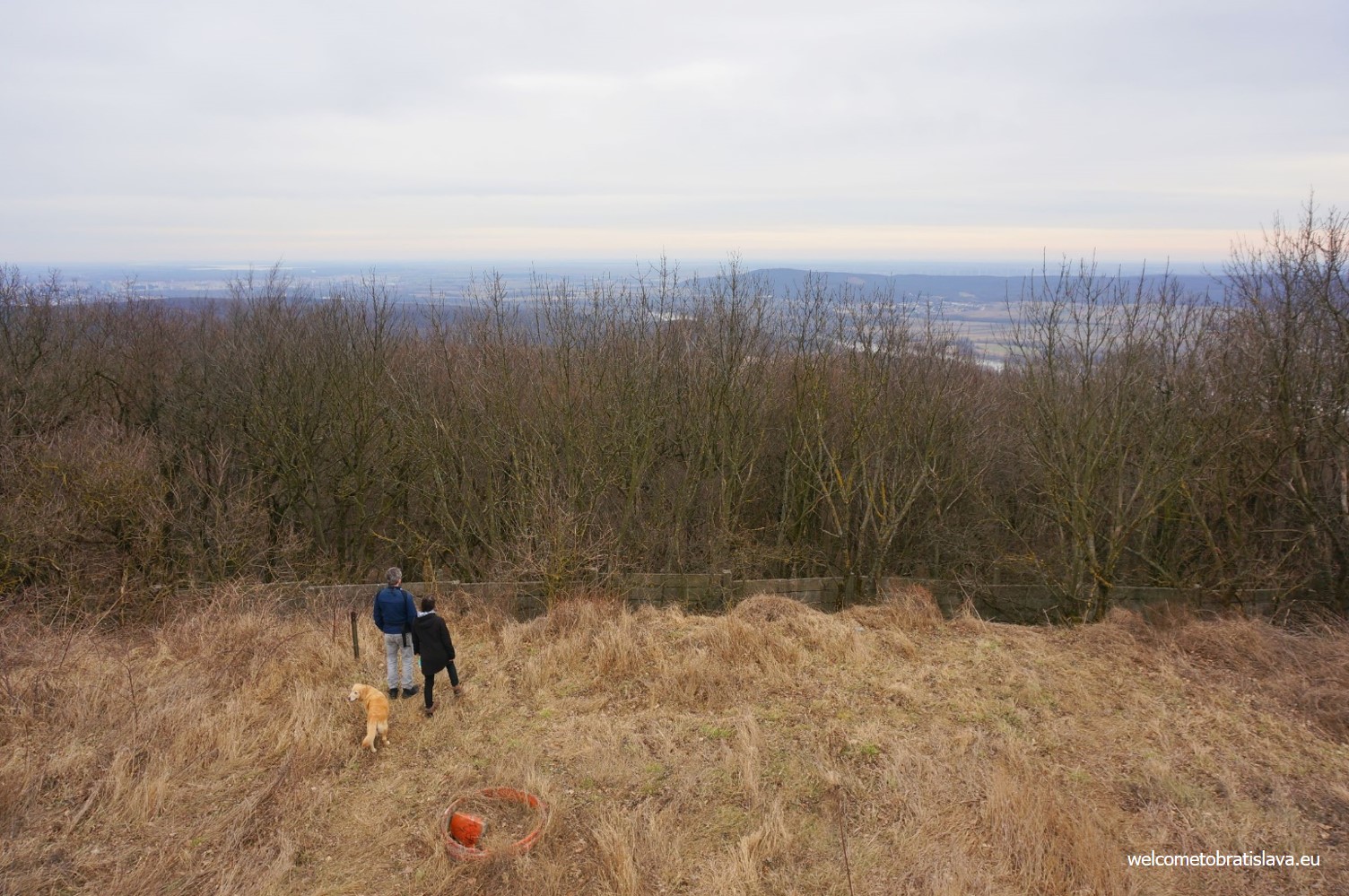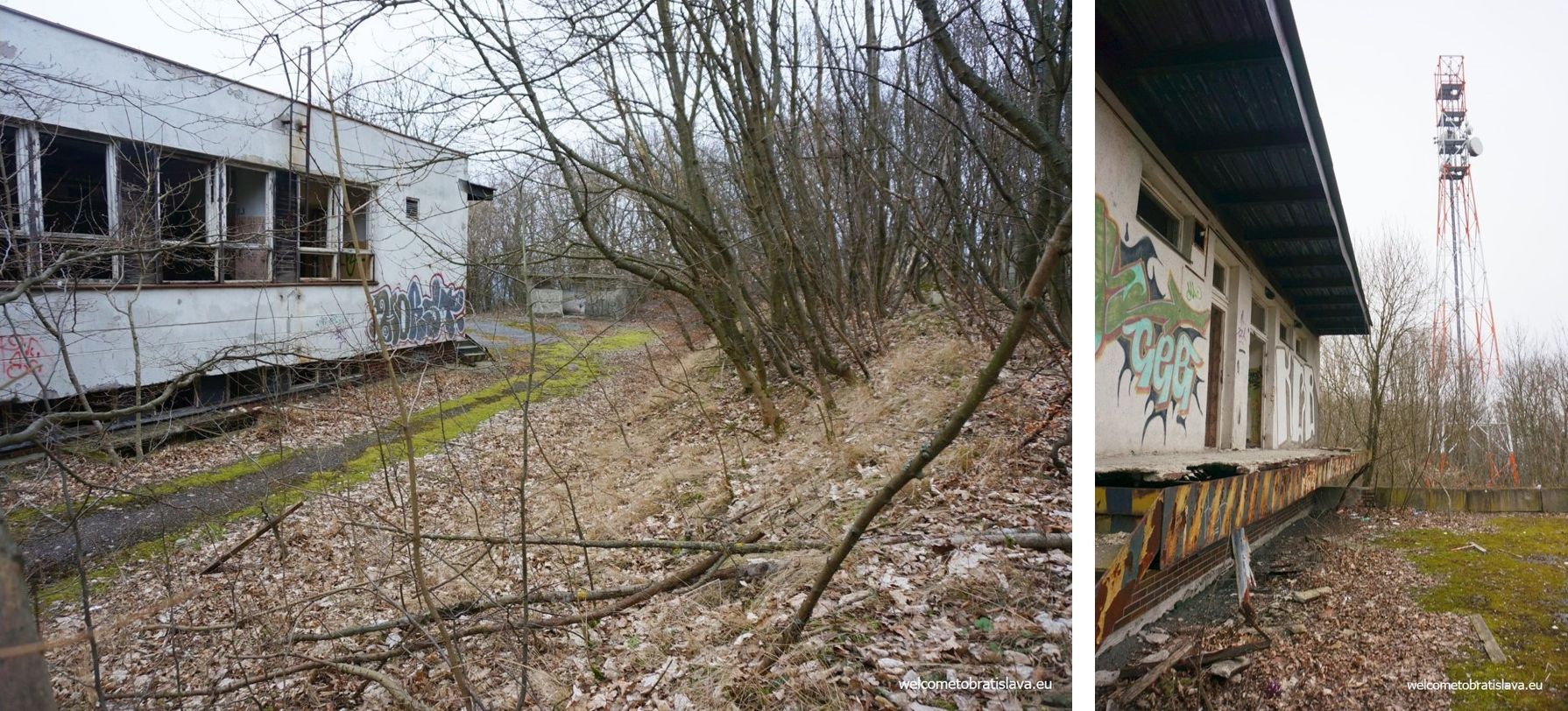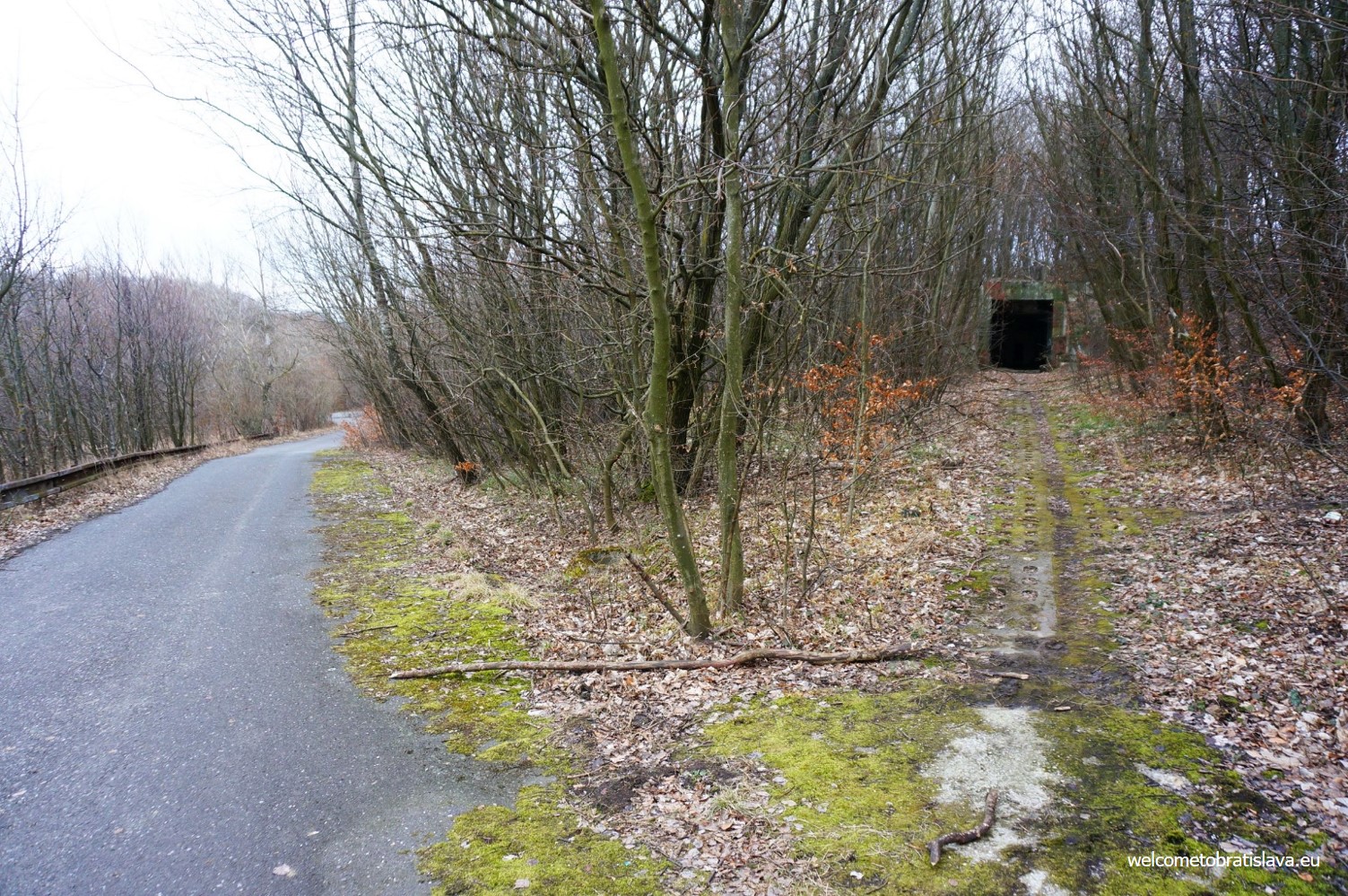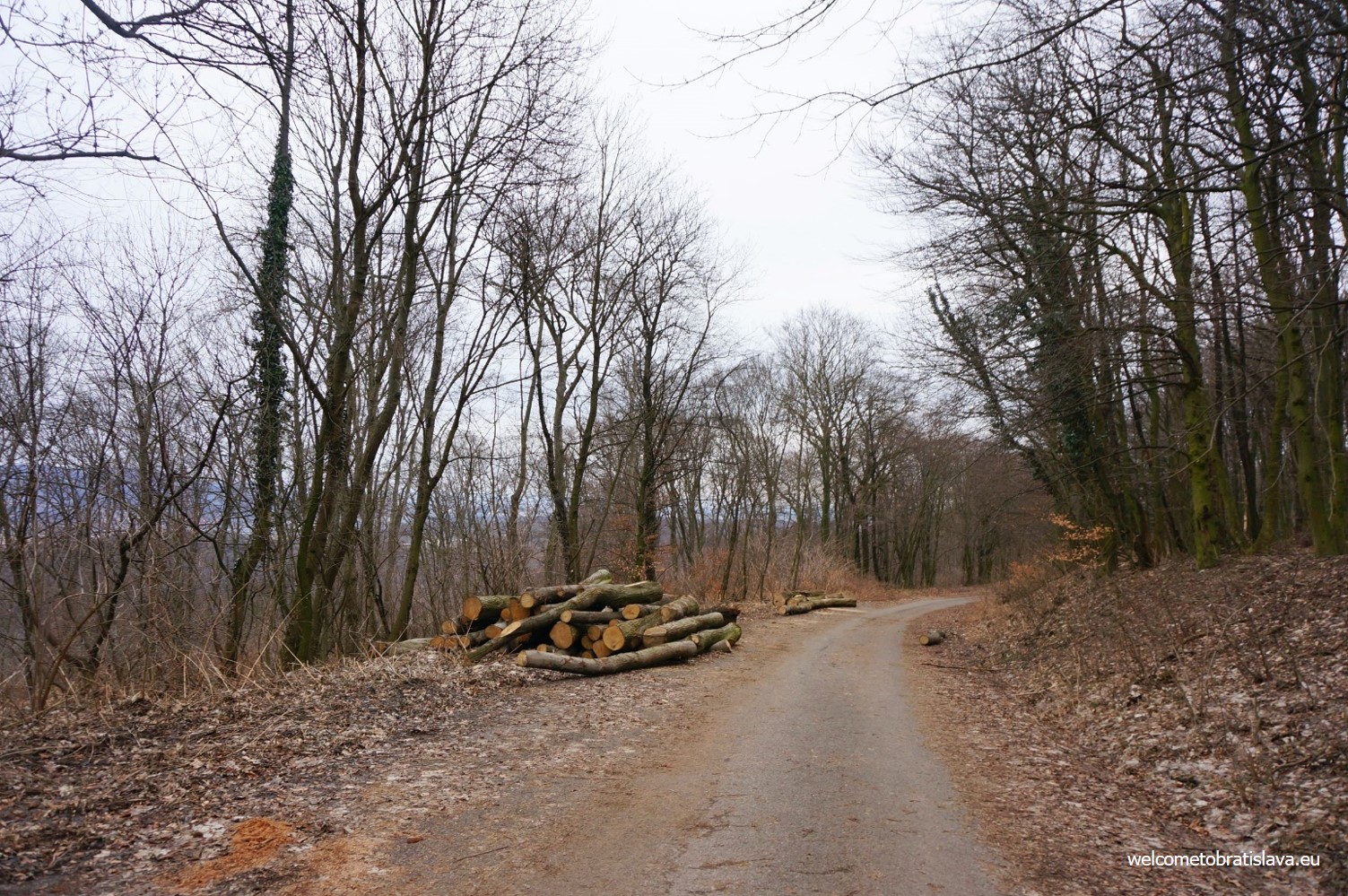 Today, you will find here locals who wander around from time to time, to go for a walk and soak in some history, or to play games like paintball. It seems not many tourists have managed to find out about this place so far. What will happen to the ruins is still a question mark. Some people say it should become a museum, some sources state the land is for sale. We can only wait to see what the future brings – until then this abandoned place is to be admired by the fans of history and nature :)
Author: Maria Kecsoova
MAP LOCATION: