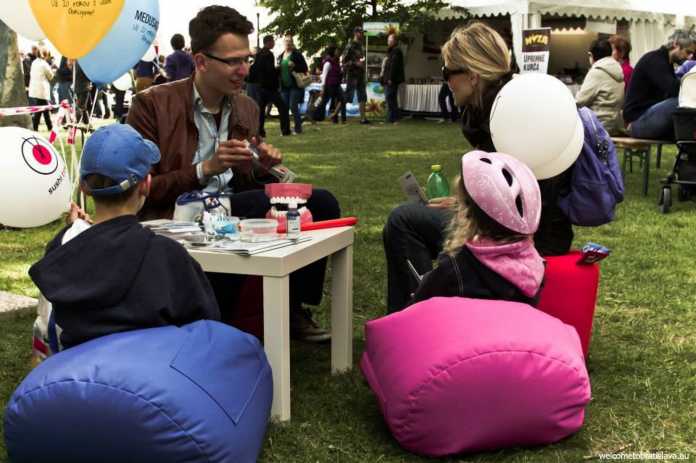 THE BIGGEST PICNIC IN TOWN
This is what this annual event regularly held at the Bratislava castle is called. Free entry for everybody makes it a must-see place if you happen to visit this city at the end of May/beginning of June.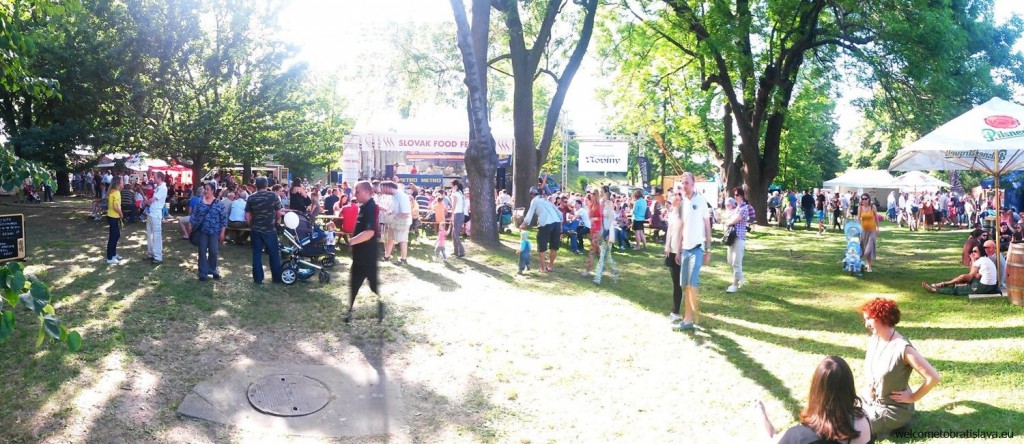 What is it about? Imagine the best restaurants serving food to everybody to taste! Yes, that's how good it really gets! Caterers not only from Slovakia but also the neighborhood Hungary, Austria and Czech republic come to present their cuisines from around the world.
THE REAL FOOD FESTIVAL
You can watch chefs and cooks preparing the food on the spot in front of your eyes. No wonder the whole area around the castle smells like heaven for a few days :)
Along with the food including meats, cheeses, home-baked breads, even sushi (!), cakes and pies, you can taste various beers, selection of best wines, traditional Slovak spirits and alcohol, fruits, and a lot more.
Exterior full of greenery and history associated with the castle create a pleasant atmosphere of the whole event. And on the top of making your belly satisfied, you can enjoy a great view on the city :)

The quality of the event is proved by approximate 20 000 visitors who are hosted at the castle each year. There is always a rich program prepared by the organizers. Musicians, a cooking school, a children's corner and different contests for the public.
This year's food festival is the 9th food festival in a row and will happen from 24th to 27th May. For more info check the official website www.slovakfoodfestival.sk (only in Slovak unfortunately). And look forward to having a great experience the next time! ;)
Author: Maria Kecsoova
Photo credits: Martina Gallovicova, Maria Kecsoova
You might also like:
Restaurants & pubs in Bratislava
Humans of Bratislava – interviews