When it comes to European travel and relocation, popular destinations like France, Italy, and Spain often steal the spotlight. However, nestled in the heart of Central Europe lies a hidden gem that is often overlooked: Slovakia. With its captivating landscapes, rich history, affordable living costs, and welcoming culture, Slovakia offers a unique experience for those seeking a new place to call home. In this blog post, we will delve into the reasons why moving to Slovakia could be an excellent decision for adventure-seekers and those looking to explore an underrated European destination.
Breathtaking Natural Beauty
Slovakia is renowned for its diverse and stunning landscapes. From the majestic peaks of the High Tatras to the picturesque valleys, Slovakia's natural beauty is simply mesmerizing. Outdoor enthusiasts will find themselves in paradise, with ample opportunities for hiking, skiing, cycling, and exploring national parks. The country's countless castles, caves, and charming villages provide a sense of enchantment that is hard to match.
Affordable Cost of Living
One of the most appealing aspects of relocating to Slovakia is its affordable cost of living. Compared to other European countries, housing, transportation, and daily expenses are significantly lower. Whether you choose to settle in the vibrant capital city of Bratislava or a smaller town, you'll find that your hard-earned money goes much further in Slovakia. This affordability allows for a comfortable lifestyle, including dining out, entertainment, and travel within the country and beyond.
Rich Cultural Heritage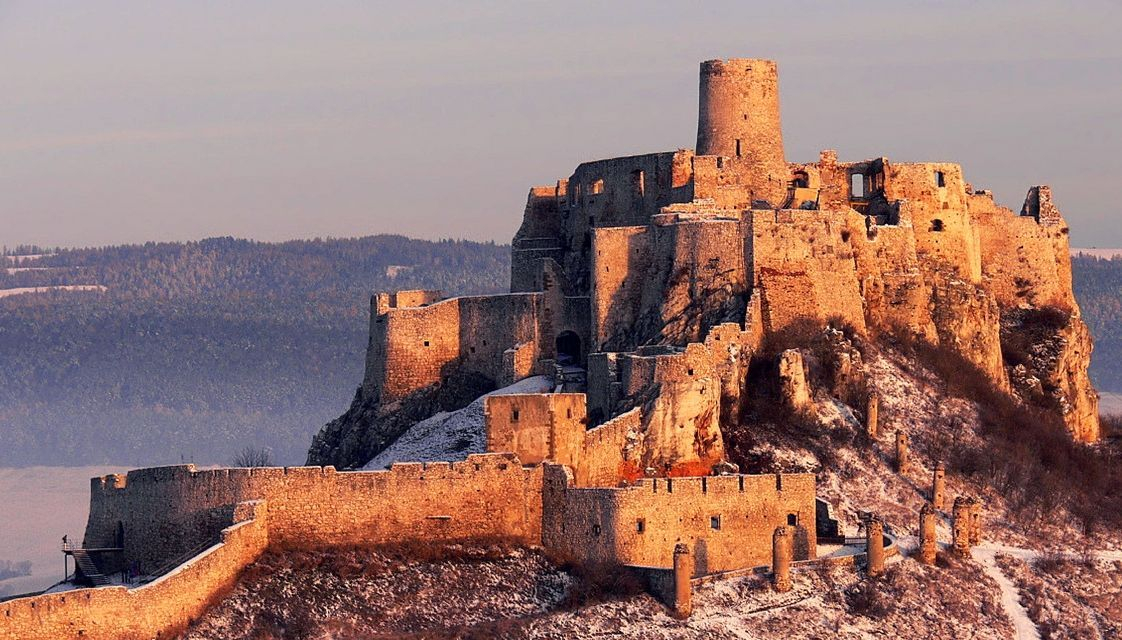 Slovakia's history is both fascinating and complex, influenced by various empires and neighboring countries. The country's towns and cities boast architectural marvels, ranging from medieval castles to baroque palaces, reflecting the diverse heritage. Slovakia is also home to a vibrant folk culture, with traditional music, dance, and festivals celebrated throughout the year. The warm and friendly locals take great pride in their traditions and are eager to share them with newcomers.
Central European Location
Slovakia's strategic location in Central Europe makes it an ideal base for exploring neighboring countries. Within a short distance, you can easily visit Austria, Hungary, the Czech Republic, or Poland. This geographical advantage allows for exciting weekend getaways and the chance to immerse yourself in various cultures and languages. Additionally, Slovakia's well-connected transportation infrastructure makes travel within the country and the wider region convenient and efficient.
Growing Economy and Opportunities
Over the past few decades, Slovakia has experienced rapid economic growth, attracting foreign investment and expanding employment opportunities. The country's favorable business environment has encouraged the establishment of international companies and startups. With its educated workforce and a commitment to innovation, Slovakia offers a range of career possibilities for professionals in diverse industries. Whether you're seeking a new job or planning to start your own venture, Slovakia provides a supportive environment to thrive.
Slovakia may be an under-the-radar destination, but it holds immense potential for those seeking a unique European experience. From its breathtaking landscapes and affordable cost of living to its rich cultural heritage and growing economy, Slovakia offers a variety of reasons to be considered for relocation. Whether you're an outdoor enthusiast, a history buff, an entrepreneur, a digital nomad or simply someone looking for a fresh start, Slovakia invites you with open arms. Take a leap of faith, and uncover the treasures this enchanting country has to offer.
If we've made a compelling case for your possible relocation to Slovakia, maybe you'd be interested into what do you need to know before moving to Slovakia.