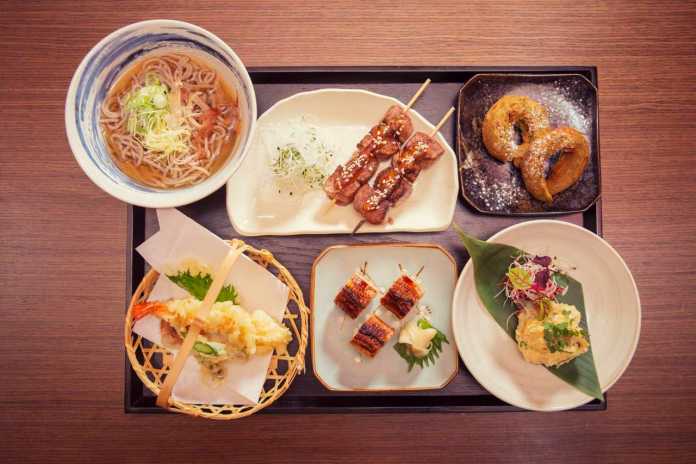 Winter is ideal for tasting various delicacies with friends or business partners. Now you have a chance to try more than 40 restaurants in all regions of Slovakia – this is the offer of the 2019 Winter Food Festival and the tickets are on sale now! The seventh edition of this exceptional gastronomic event is for anyone who has a passion for quality gastronomy, wants to visit the best and often non-affordable restaurants and get great meals for symbolic prices.
(source: Winter Food Festival Facebook)
WINTER FOOD FESTIVAL INTRO
The whole idea of this event is to attract the attention to real quality restaurants and good food. Restaurants chosen by gastronomic professionals design special menus for a limited period of time. This way you can get to taste delicacies you maybe would not even know about. All it takes is to buy a voucher – choose how many courses you are able to eat and whether you prefer to visit a local restaurant or join a gourmet bus which has more stops!
The festival kicks off on 14th January 2019 and will last till 24th February 2019.
DISCOVER THE TASTES OF SLOVAKIA
Participating restaurants offer a special menu to the culinary enthusiasts, consisting of three meals:
Our iconic dish – characterizing a given restaurant
Tastes of the regions – with an emphasis on using local and seasonal ingredients
Cook's choice – the best of what the restaurant's chef can offer
The majority of the restaurants is in our capital city, however the organizers thought of other cities as well – and are preparing various gastronomic buses with which you can travel not only to the surrounding towns but also those more distant ones. We tried one gastronomic bus in the past and can only recommend it – you'll be able to please your taste buds from the very morning till late afternoon, and drink the fantastic food down with some quality wines.
SOMETHING FOR THE WINE LOVERS
Slovakia produces some high quality wines and if you are into wines, we recommend you go for a bus trip that includes a stop in one of the wineries in the region. These are usually small family wineries producing special products – and you get to see the wine cellars as well :)
GASTRONOMIC OVERNIGHT TRIPS
Treat yourself to experience overnight stays in various cities of Slovakia. For more information about these gastronomic overnight trips, refer to this page.
The new feature of the Winter Food Festival this year is weekends in individual towns of Slovakia in the colors of one of South America's largest wine houses – Santa Rita. If you book your festival menu on specific weekends and selected restaurants, you will get a bottle of white or red Santa Rita wine as a bonus! Check the details.

HOW TO PARTICIPATE IN THE WINTER FOOD FESTIVAL?
All it takes is to buy one of the three degustation vouchers:
Two course menu (2 meals + 0,25 l water + 0,1 l wine/0,33 l beer): 18 €
Three course menu (3 meals + 0,25 l water + 0,1 l wine/0,33 l beer): 23 €
Four course menu (4 meals + 0,25 l water + 0,1 l wine/0,33 l beer): 33 €
After clicking HERE you need to choose a restaurant, a specific date and time and also the degustation type and preferred meals. You can pay immediately when making the booking online – by a card, or via Internet banking.
More details can be found (in Slovak) HERE.
Complete list of the festival menus of all restaurants.
Author: Maria Kecsoova