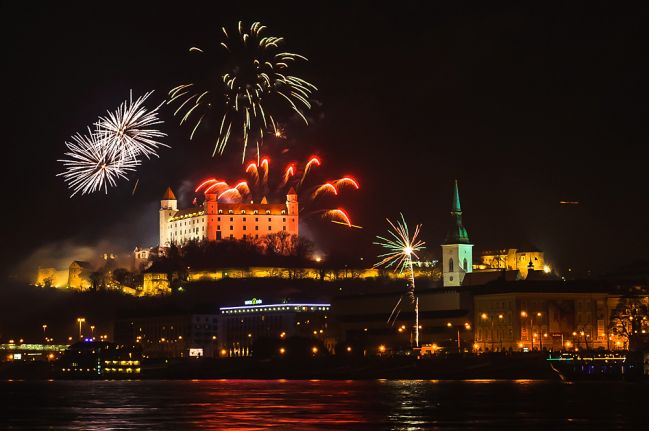 New Year's Eve is a special time all around the world. Many of us watch on television as cities in Oceania become the first to welcome in the New Year, and from that point on the whole world gradually follows suit. There are naturally all kinds of ways to celebrate the occasion, whether sitting at home with a close group of friends and family or heading out into a major city for public festivities. Many of the European capitals, as it happens, have spectacular New Year's Eve celebrations – and Bratislava is no exception.
In fact, Bratislava arguably has one of the more accessible and communal New Year's celebrations you can find in a European capital. Most of the action happens in the "old town" area of the city – but below we'll outline a few activities to enjoy throughout the afternoon and evening and into the late night, and you can read about tips on spending the last day of the year in the magical outskirts of town, in the nature, as well.
(source: sme.sk)
First of all, it is worth noting that transportation more or less shuts down in the old town for much of the holiday. While you can still take public transportation (in this case, taxis or buses) to old town, people are encouraged to go on foot from that point. And this, in the end, is the best way to explore the festivities anyway.
During the afternoon, there are a few different attractions and activities that might catch your eye, as the town starts to get crowded with locals and tourists alike. Typically, there will be an outdoor ice skating rink set up, which is wonderful for families with children or for couples in town on a romantic retreat. Additionally, the most famous public square in the old town area – Hviezdoslavovo Námestie – will likely be packed with performers and booths offering various goods. The best afternoon activity on New Year's Eve may simply be strolling around this area and watching as the activity begins to pick up.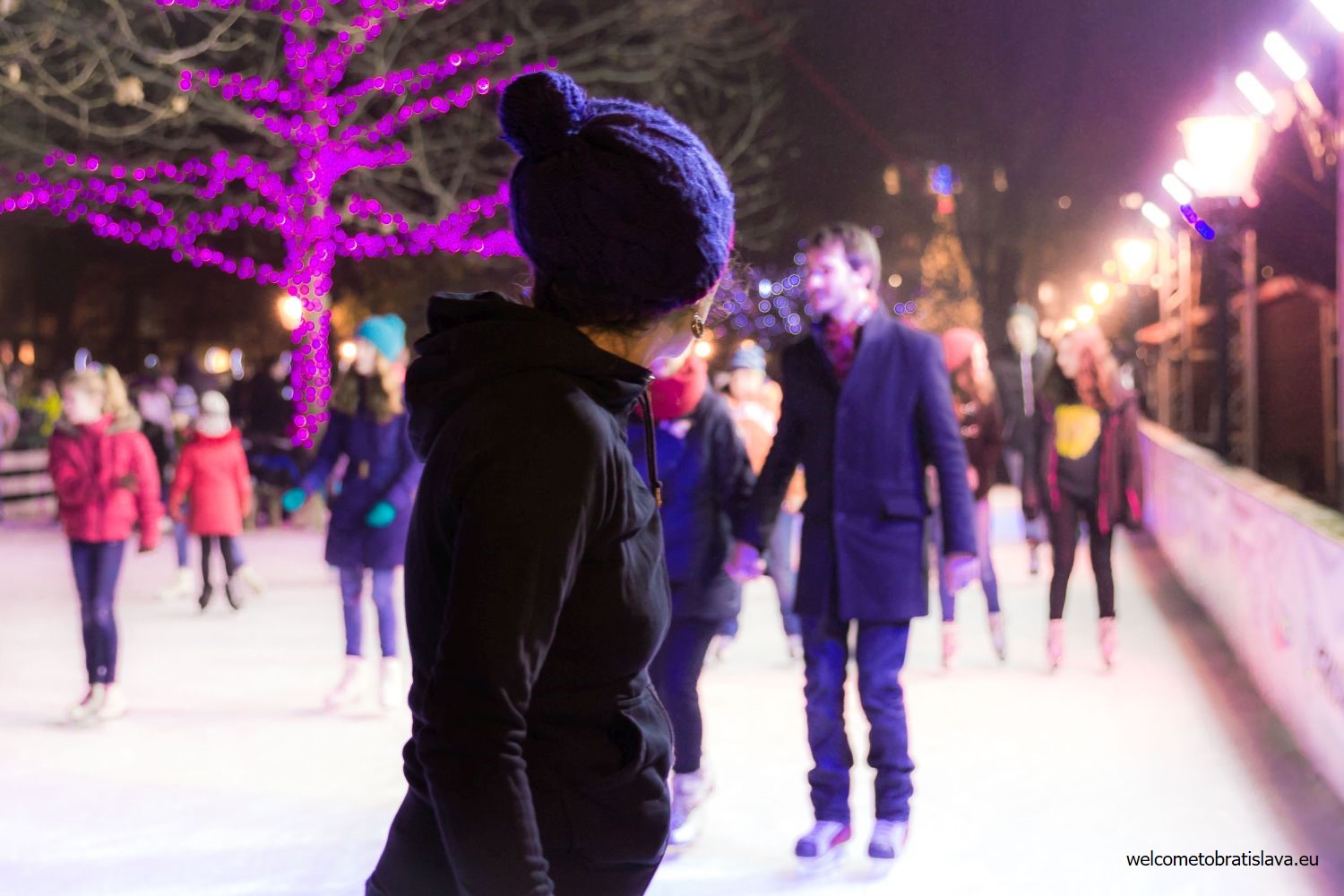 Once you've wandered around for a little while, you may want to find a place to sit down and relax for a little while before the later evening festivities start up. Fortunately, there are a number of bars, restaurants, and even casinos right in the old town area. These are a few establishments you might consider as places to get off your feet for a couple of hours.
Those are just a few specific establishments, but you get the idea. It's nice to find a place to rest for a few hours as the evening sets in and the crowds in the old town squares build up.
When that starts to happen, the best course of action is simply to wander outside with your group and enjoy the atmosphere and celebrations! As is noted in one account of New Year's in Bratislava, there is a celebration from late afternoon till after midnight, and many of the bars and cafés stay open well into the early hours of the morning. You can explore different squares, see fireworks displays, duck into pubs for a drink, and stop in front of various stages showcasing live music and/or countdowns to midnight. If you want to pay a little bit more for the experience, there are also some fancier bars – such as Sky Bar, to name one – where you can stay for the bulk of the night without wandering around in the thick crowds.


(source: vinepair.com)
All in all it's a wonderful city in which to spend this holiday. The people are friendly, the celebrations are joyous, and most everything you'll want to enjoy is in the relatively small old town area. If you're interested in traveling for New Year's, Bratislava should be on your list.
Read also:
NYE in Bratislava's bars and restaurants – 2019 program
NYE outside of Bratislava – tips for spending the last day in the nature
What's open in town during Christmas holidays and on the 1st of January?