While festivals aren't the only upcoming concerts this summer, they certainly generate the most buzz – especially the summer music festivals below. We are bringing you the best festivals every music fan living in or visiting Bratislava and Slovakia should check out:
last update: May 2019
Legendy festival
14.6. – 15.6.
This two day festival offers a guaranteed selection of Slovak and Czech music legends such as Gladiator, Desmod, Kali and others.
Entry: 25 € (normal) – 200 € (VIP)
More info
Tickets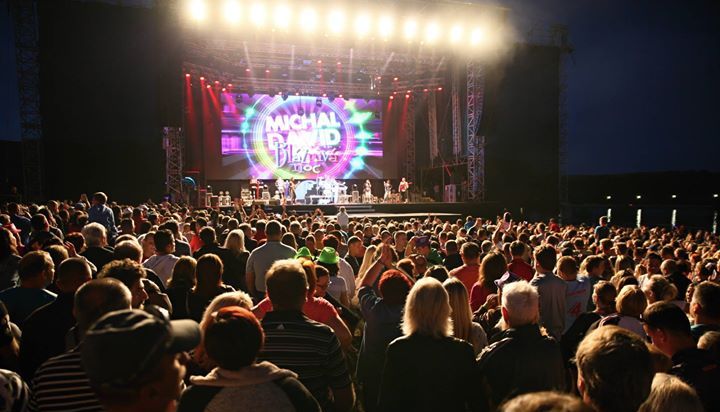 (source: ajdnes.sk)
Zvuk for Stiavnica 
20.6. – 23.6.
A jazz-fusion festival that takes place in Banska Stiavnica. It focuses on the quality jazz, fusion, crossover, contemporary music, world music and more.
Entry: not announced yet
More info
Trident Open Air festival
27.6. – 29.6.
The 9th edition of the biggest drum&bass festival in Slovakia will last three days and will take place at Duchonka.
Entry: 32,40 € – 48,60 €
More info
Tickets
Hip Hop festival
28.6. – 30.6.
This is certainly the biggest hip hop event in Slovakia which is held in our capital, Bratislava, in the area of Zlaté Piesky. In addition to numerous concerts of Slovak and Czech top performers, you can look forward to a foreign headliner.
Entry: 33 €, 90 € VIP
More info
Tickets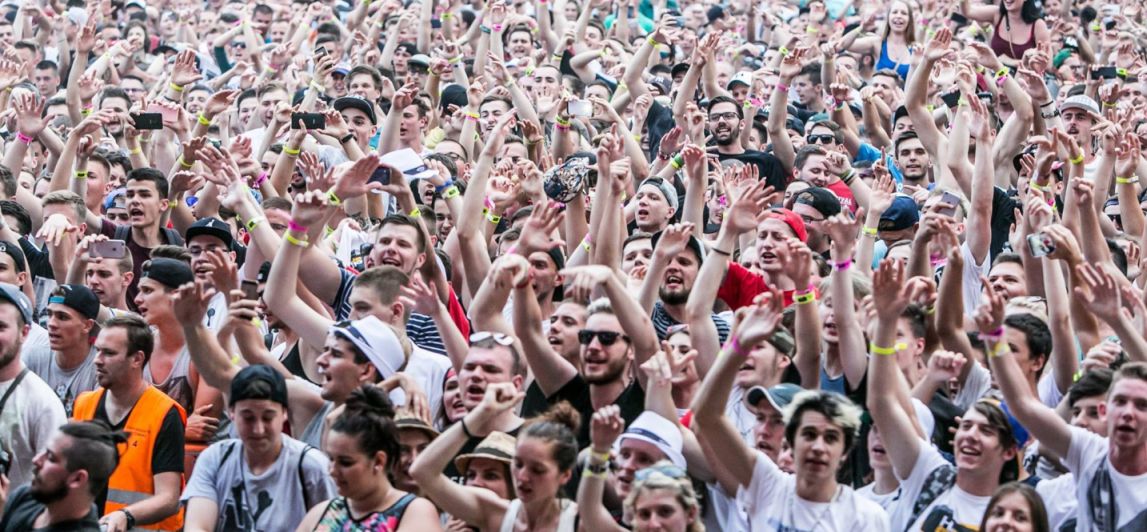 (source: Hip Hop Zije Festival)
TopFest festival
28.6. – 29.6.
A very popular music festival dedicated to rock music which takes place every year since 2004. It is organized at Zelena Voda, Nove Mesto nad Vahom.
Entry: 40 € (pre-sale), 50 € (on the spot), 150 € VIP
More info
Tickets
Pohoda festival
11.7. – 13.7.
The music festival Pohoda was established in 1997 and it is the largest festival in Slovakia which is also an integral part of a network of major European music festivals. Pohoda got already a lot of prestigious worldwide awards and last year the UK magazine named festival Pohoda as one of the best 37 music festivals in Europe. Like every year, this year the 23rd edition will take place at the airport in the city Trenčín. The main festival program consists of various music genres, representing rock, punk, folk, world music, reggae, ska, pop, jazz, rave and various genres of dance music, folklore, but also classical music.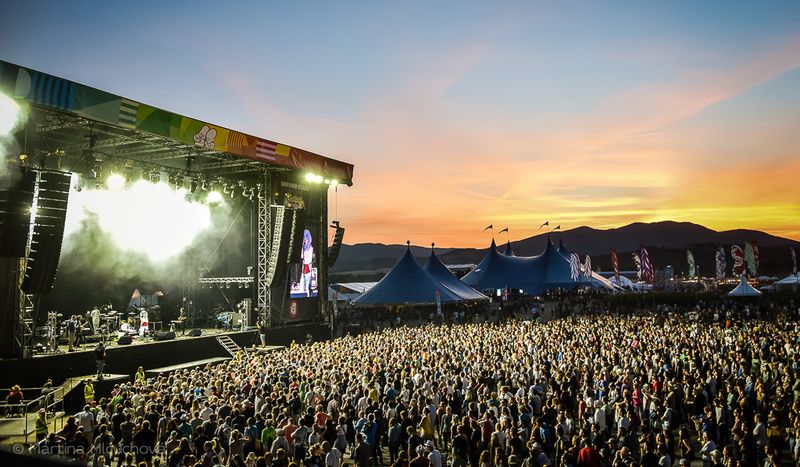 (source: Pohodafestival.sk)
Gothoom open air festival
18.7. – 20.7.
A two day unique metal festival Gothoom is dedicated to the toughest musical genres. The festival takes place in Revištské Podzámčie by the river Hron.
SunDance Open Air festival
19.7. – 21.7.
Definitely the biggest open air festival of electronic dance music in Slovakia. It takes place at Zemplínska Šírava. So far the festival brought big names such as Nicky Romero, Tujamo, and Dimitri Vangelis.
Entry: 9,99 €, 19,99 € VIP
More info
Tickets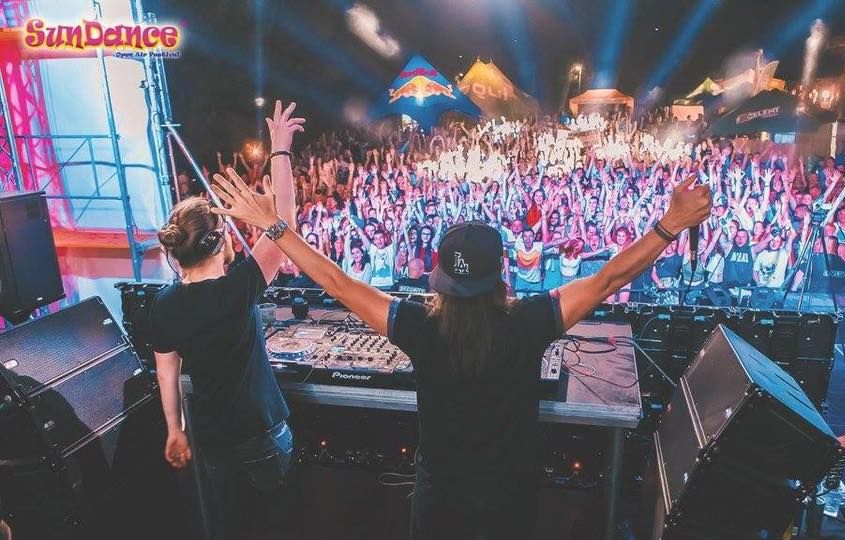 (source: SunDance Festival)
Bee Free festival
26.7. – 27.7.
The biggest dance festival in Slovakia will celebrate its 21st edition this year. It will take place at the open-air club Pláž pod Ufom in Bratislava with a house stage, and in the premises of Incheba, where the drum and bass, techno and main stage will be placed.
Entry: not announced yet
More info
Grape festival
9.8. – 10.8.
The popular music festival aimed at global indie, pop, rock and electronic music is regularly held at the airport in the town of Piešťany. Grape festival gradually grew from originally a small event to one of the biggest music festivals in Slovakia. Its efforts in presenting Slovak audience less known artists from home and abroad are gaining positive feedback. Grape Festival was ranked among the 10 best small festivals in Europe of a festival Awards.
(source: Grape Festival)
Fest Maringota
16.8. – 18.8.
A two-day open air festival that takes place in the heart of the Skalica wine-making region. You can look forward to the wide range of musical styles from the mainstream up to the alternative genres.
Entry: not announced yet
More info
Uprising reggae festival
23.8. – 24.8.
If you are a fan of reggae music, you can't miss this event! Uprising reggae festival takes place in Bratislava, Zlaté piesky. Several music stages, football and water bike tournaments, bikers and skaters exhibitions on a U-ramp, a dancehall workshop, a capoeiera class or a yoga playground will be part of the programme. The area has also great conditions for camping and a beautiful lake which offers many different sport activities and place to relax. If you are at the festival, you meet also locals but also many foreigners from different countries, because they just simply love the atmosphere and are always happy to come back for the festival.
Entry: 45 €, 140 € VIP
More info
Tickets
Lodenica festival
29.8. – 31.8.
The festival which brings families and fans of country, folk and tramp music together to the camp side in Piešťany. Lodenica festival is traditionally held the last weekend of August. What a great opportunity to enjoy the last summer days in a pleasant environment!
Entry: 20 € – 30 €, 70 € VIP
More info
Tickets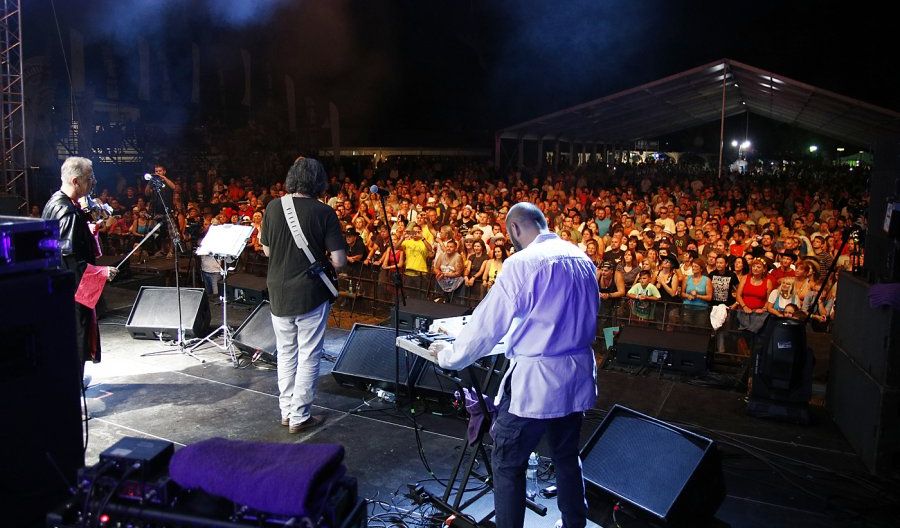 (source: ahudba.sk)
Author: Nikola Babjakova