The most important thing to know when it comes to drinking in Slovakia is that some locally brewed spirits may be stronger than what you are used to, and that the standard shot glass is 40 ml, which may be more than what you are used to, too 🙂 Slovakia produces some well-known spirits and they all have a common name "pálenka" which means schnapps. Now we'll guide you through those which you should definitely try while in Bratislava – and choose those that taste the best to you 🙂
SLIVOVICA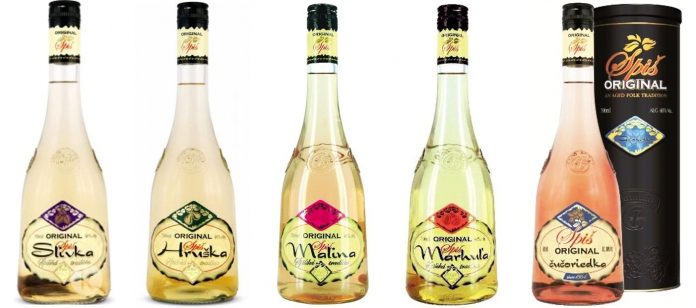 Slivovica is the most traditional Slovak drink. It has a plum taste, and quite strong (37,5 – 52 %). You can also find this plum brandy under the name "slivka." The most famous brand is Spiš Originál. There are also other flavors of this drink. The most popular is the pear one with the name "hruškovica" or "hruška" but you can also try the blueberry (čučoriedka), raspberry (malina) or apricot (marhuľa) flavors.
TATRATEA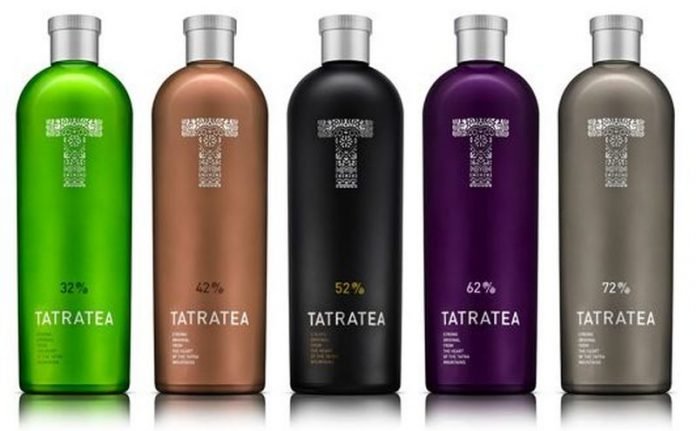 Tatratea is considered to be our national drink because it originated in the High Tatra mountains. The story goes that people in the mountains used to drink herbal tea mixed with concentrated alcohol to keep themselves warm. In 2003 the idea of a tea-based herbal liqueur was created by Karloff. Tatratea is composed of black & white teas, herbs and natural fruit extracts and it comes in many flavors. Its most popular drink is Tatratea 52 % Original but you can get bottles from 17 to 72 %. The best is to drink it chilled or with an ice cube, and it also serves as the basis of long mixed drinks.
BENTIANNA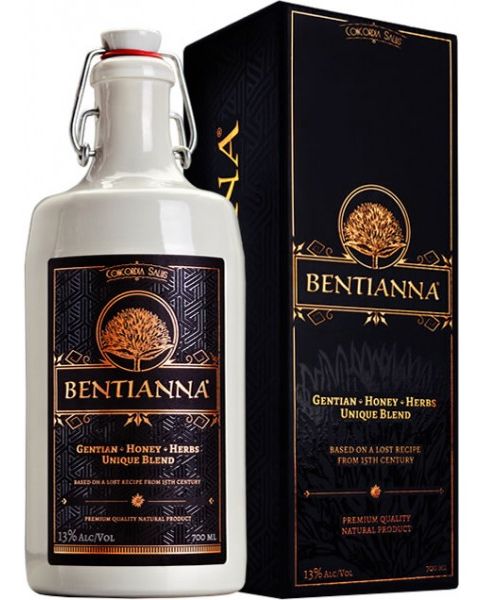 Bentianna is a blend of honey and herbs and is the newest Slovak drink. Its original recipe comes from the Benedictine monks of the former monastery at the foot of the High Tatras. Bentianna contains no artificial additives or flavourings. It has low alcohol content (13 %) and is suitable both before and after meals, as a refreshment and appetizer. You can serve it neat, on the rocks, as well as a basis of long drinks.
DEMANOVKA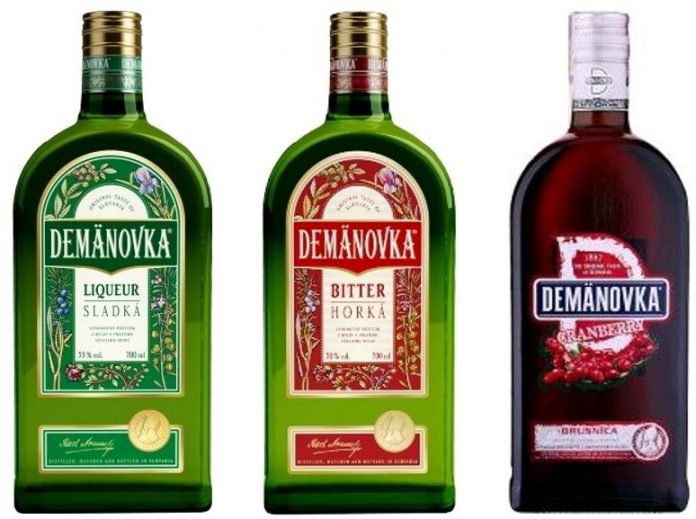 Demänovka is a Slovak herbal liqueur with the origin in the 1960s. It belongs under St. Nicolaus brand. It comes in a sweet version (33 %), bitter version (38 %) and with the cranberry flavor (30 %). They make it from 14 kinds of herbs, honey and water from Tatras. You can enjoy it solo or mixed in a cocktail.
BOROVICKA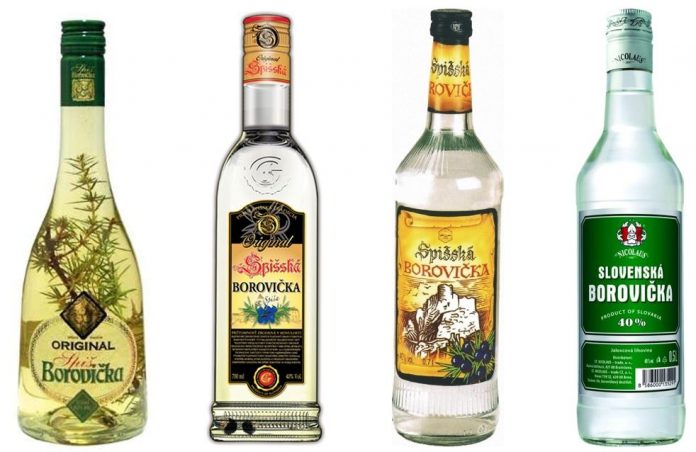 Borovička is a Slovak alcoholic beverage with flavor of the juniper berries. It tastes similar to a dry gin and contains about 40% alcohol. As a benchmark, the minimum alcohol amount required by law in Slovakia is 37,5%. There are more major brands which produce it. Experience true Slovak hospitality with a traditional Borovička welcome!
KARPATSKE BRANDY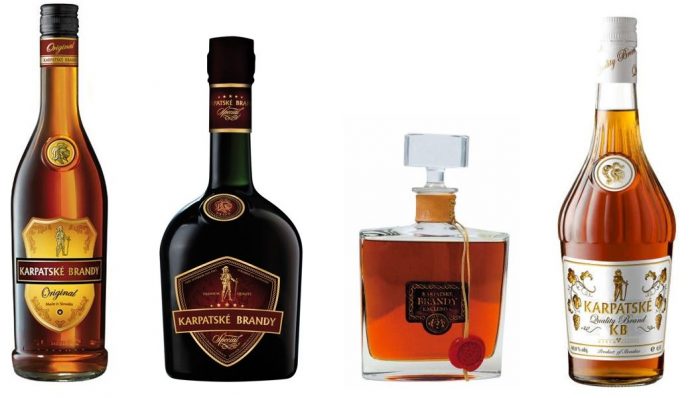 Karpatské brandy is the most famous Slovak brandy. They produce it out of the young wine. It has a deep amber color, strong aroma and its flavor reminiscent of dried fruit and fine chocolate. There are four kinds of this drink: Karpatské brandy Originál (36 %) with caramel undertones, Karpatské brandy Špeciál (40 %) which they make from eau-de-vie of the best wines in the region (our suggestion), Karpatské brandy Exclusive (40 %) with a hint of vanilla wood, and a classic Karpatské brandy KB (40 %).
Which alcohol do you think would be your favorite one? 🙂 If you need help finding the best places – bars or pubs – to enjoy local spirits, you can get a customized plan with tailored tips according to your budget and preferences, thanks to this simple trip planner.
Another way of how to enjoy Bratislava nightlife and its alcohol offer to the fullest is to try the Nightcards. It offers exclusive discounts in bars, clubs and restaurants in Bratislava. The card game includes 30 discounts, including 20 bars, 4 clubs and dancing bars, 4 restaurants and 1 repeat of your favorite discount. More info. Enjoy!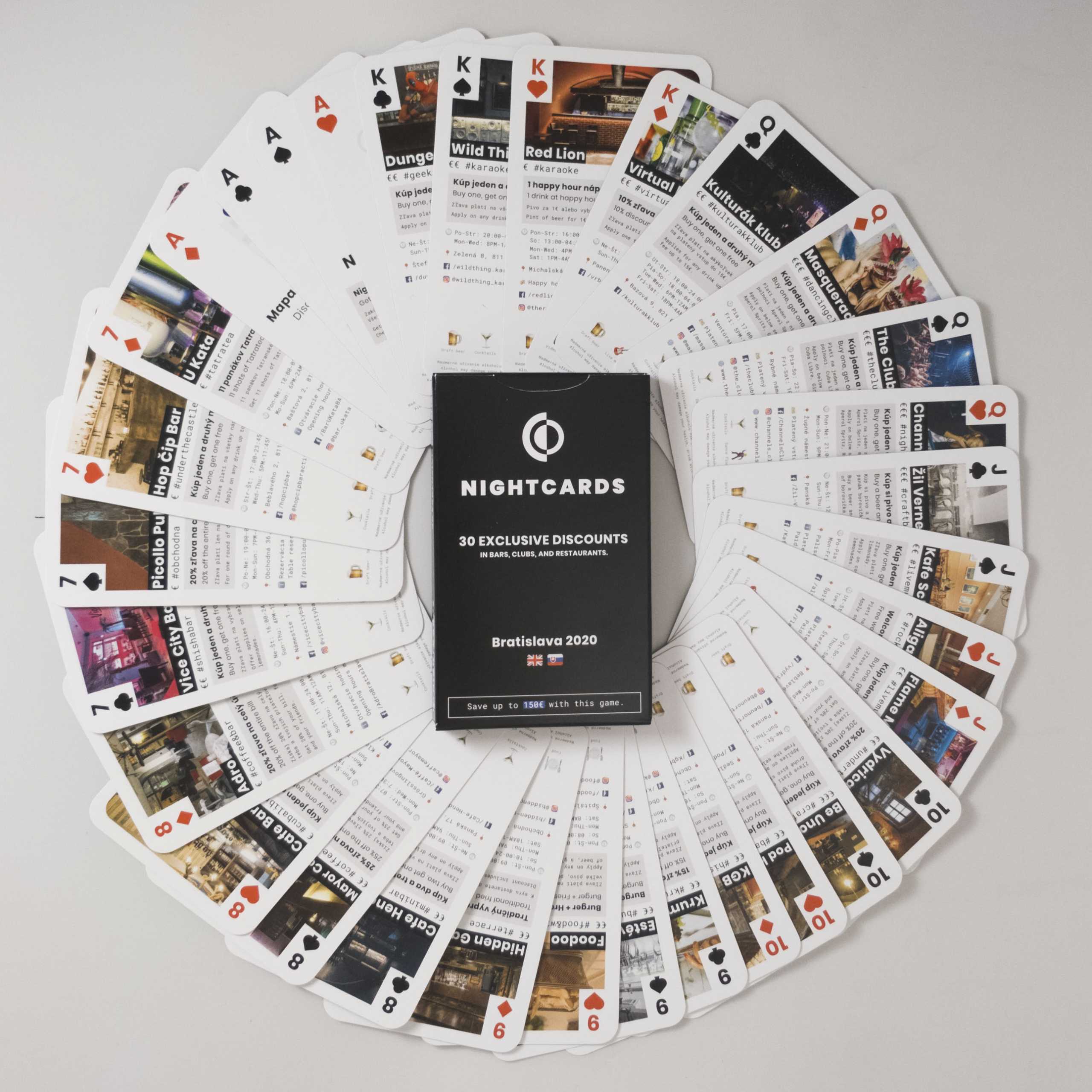 You might also like:
Best beer places in town
Best burgers in Bratislava
The Slovak Beer Guide
Small-Group Beer Tour
Things to try while in Bratislava
Author: Maria Kecsoova