TOP REASONS WHY VISIT BRATISLAVA
Slovakia is known for having some of the most beautiful girls in the world (girls, don't worry, we have handsome guys as well!), being cheap (mainly for tourists coming from Western countries) and having great opportunities for stag parties (yes we do so – but that's not it) 🙂
There are many cities in Europe but only some have a unique atmosphere that you will remember. Bratislava, we strongly believe, is one of them. Why? We could talk and talk to prove our point, but as we are limited in words (and we don't want to bore you), we have put down some of our favorite reasons:
1. FAIRY-TALE CASTLES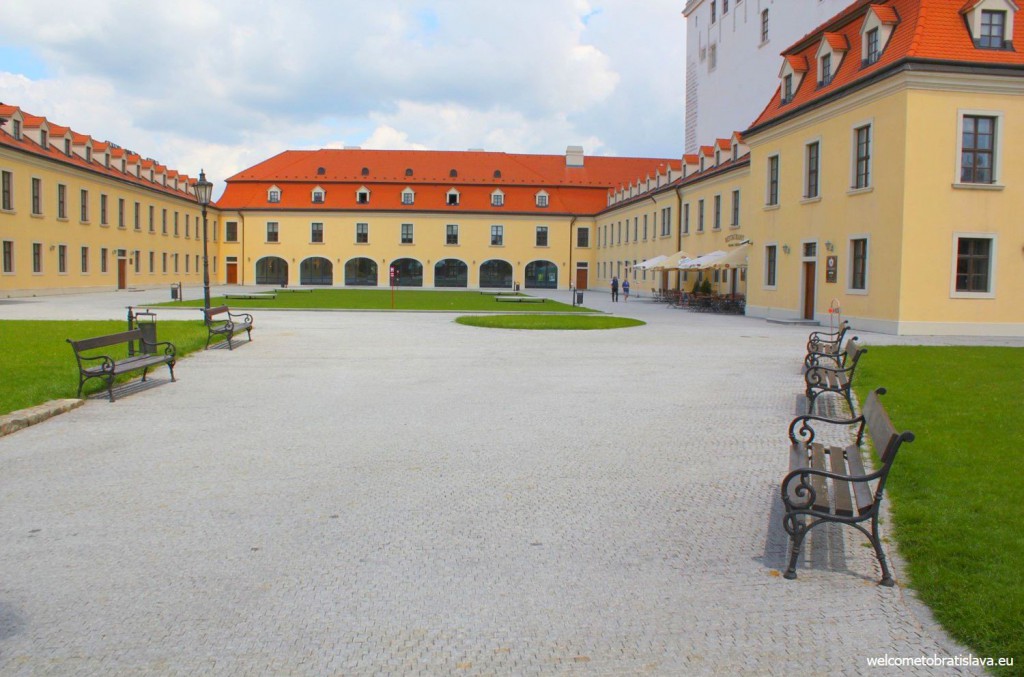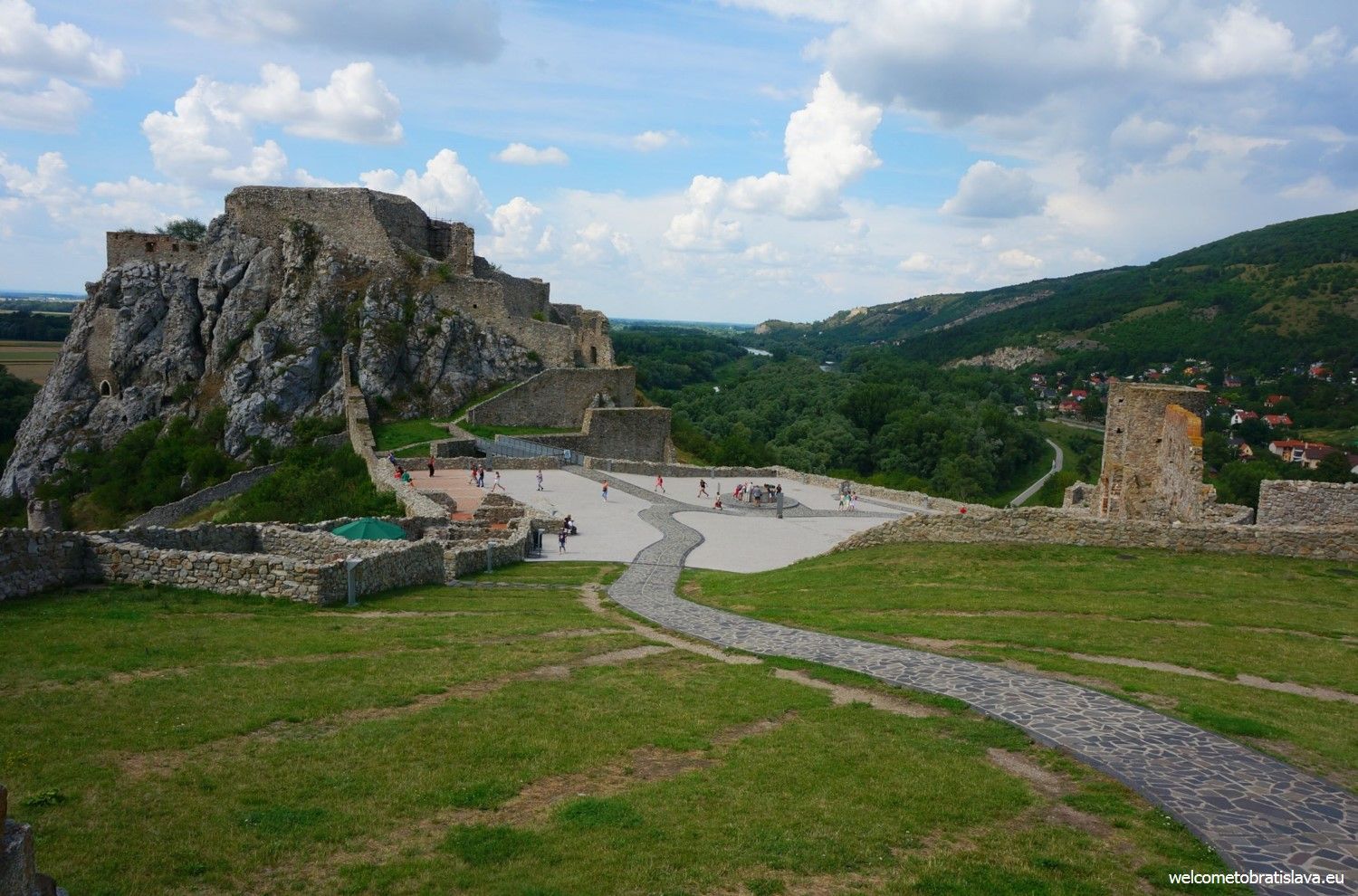 Feeling like visiting a coronation place? Just walk to our Castle! A beautiful spot with its own museum, and you get to see the whole city from up there. If you are eager to walk a little more, put Devin on your to-go list. It is a Slovak national cultural monument which was blown up by Napoleon's army and nowadays its ruins are open to public. Our tip: Save time and explore the beautiful old town of Bratislava in this 5-hour guided tour which includes discovering the historic ruins of Devin Castle!
2. ROMANTIC TERRACES IN THE HISTORICAL CENTER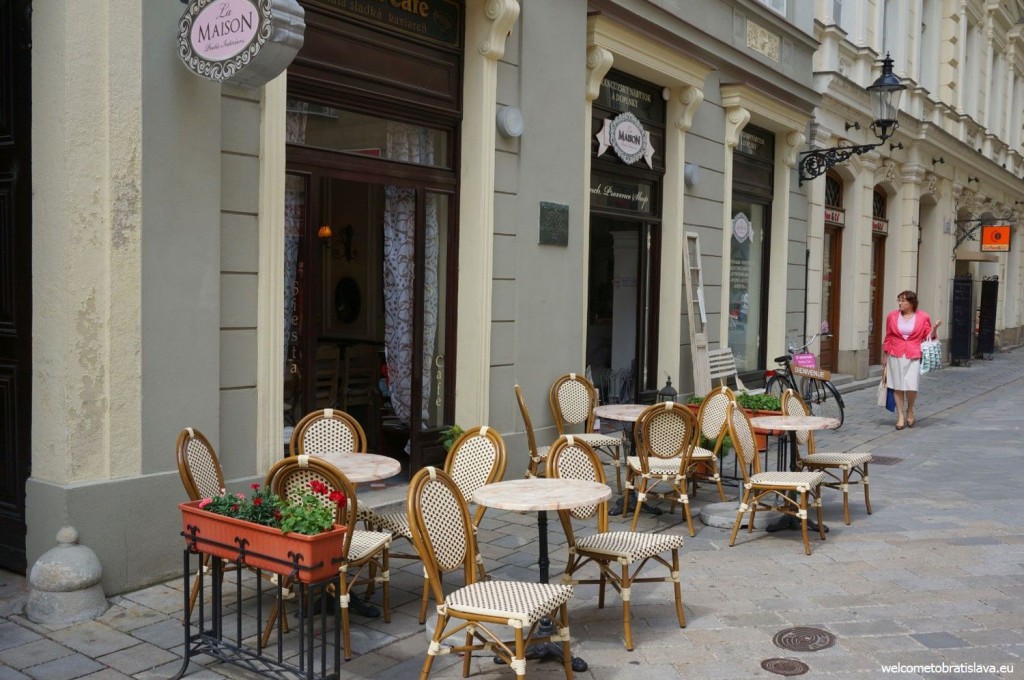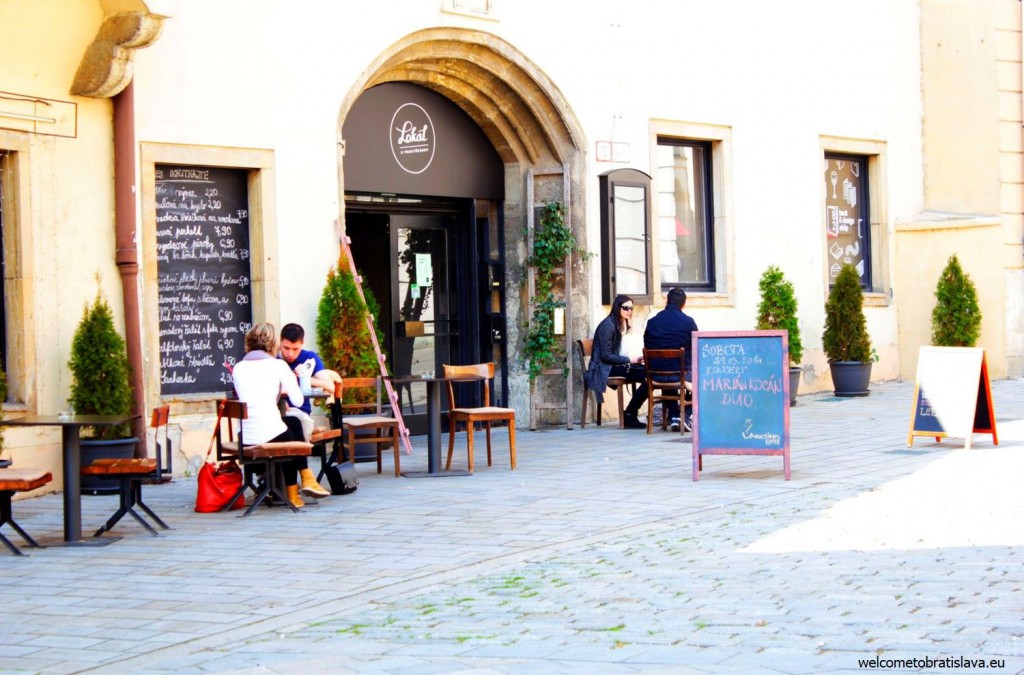 Our Old Town is crowded with cafes and restaurants of various type. Just march around and find your favorite spot 🙂
3. BEAUTIFUL NIGHT WALKS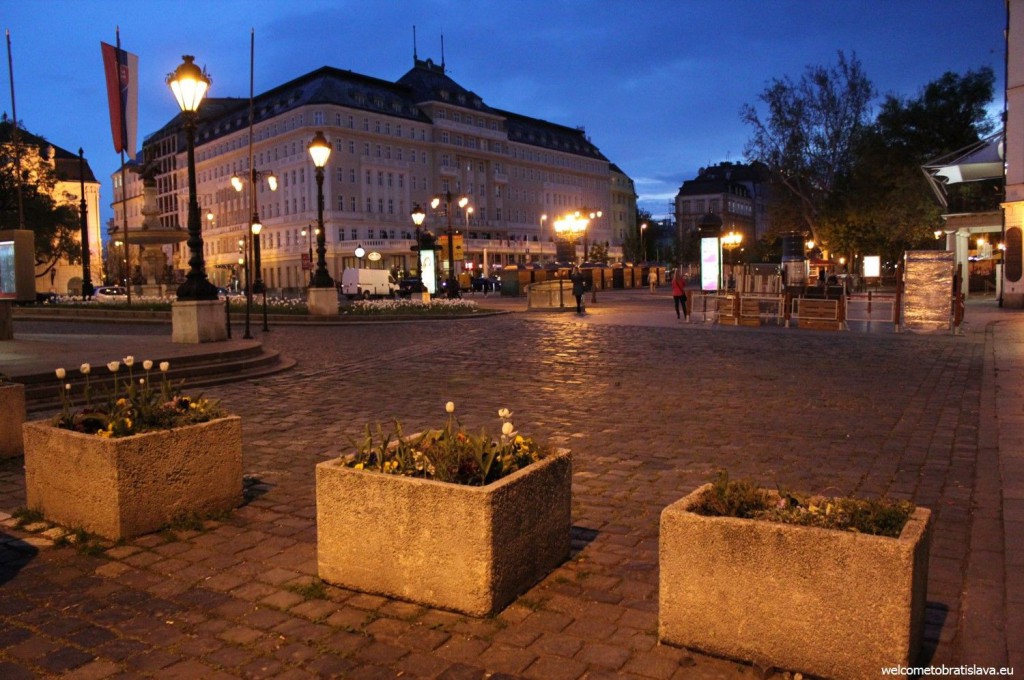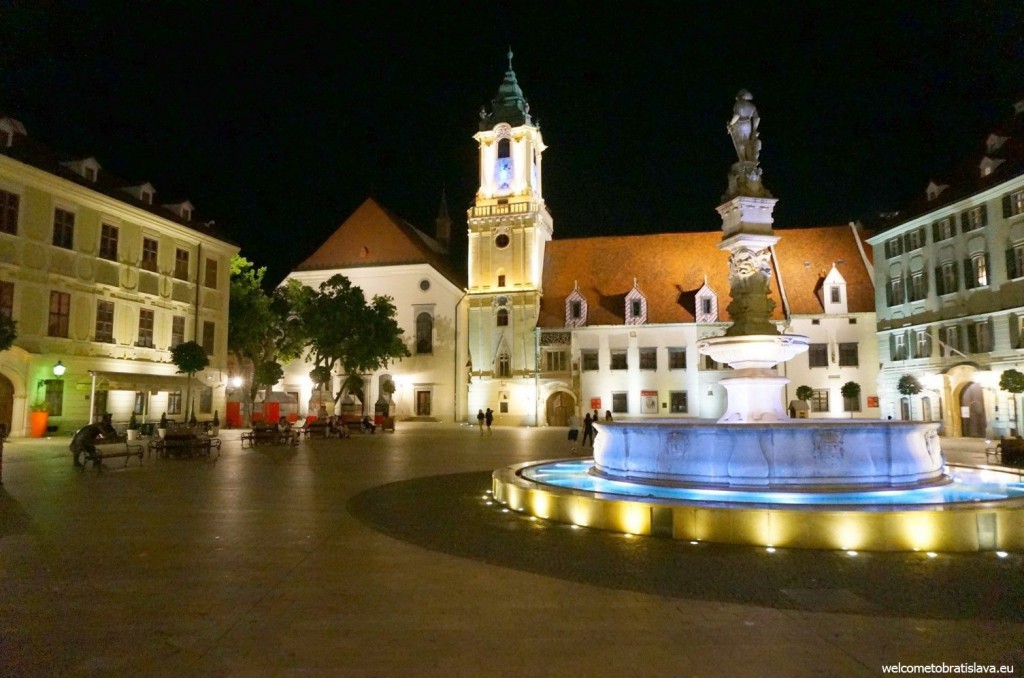 One of our most beloved activities is to walk in the center at night. It is lit up splendidly and at some point, sometimes surprisingly, you feel like the whole city is asleep. Explore Bratislava as the shimmering rays of the sun set and the lights of the city come to life!
4. STREET ARTISTS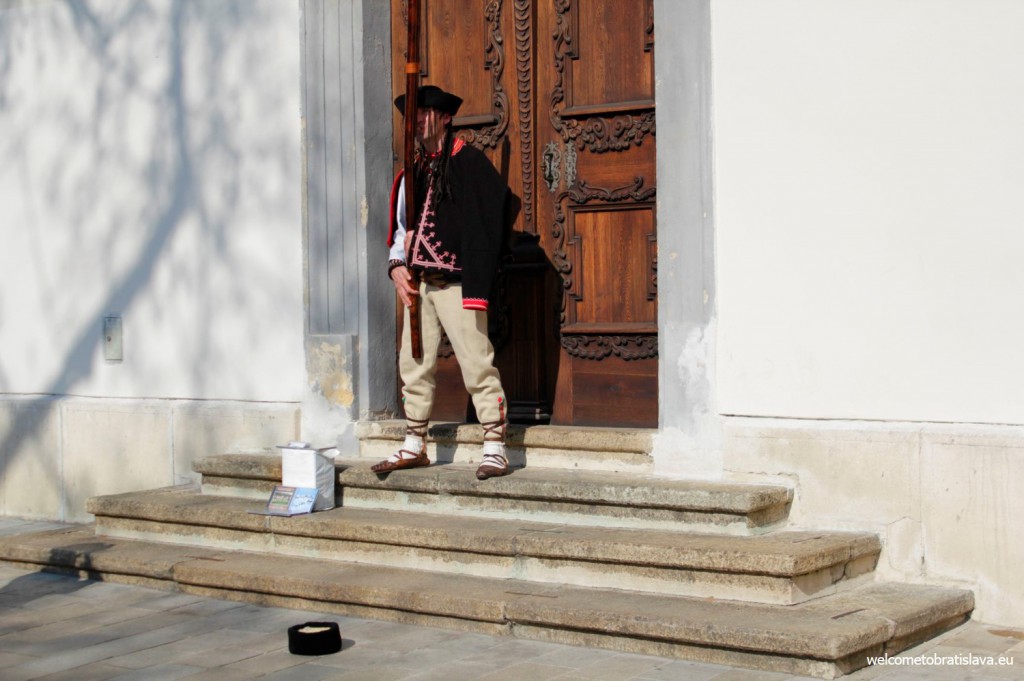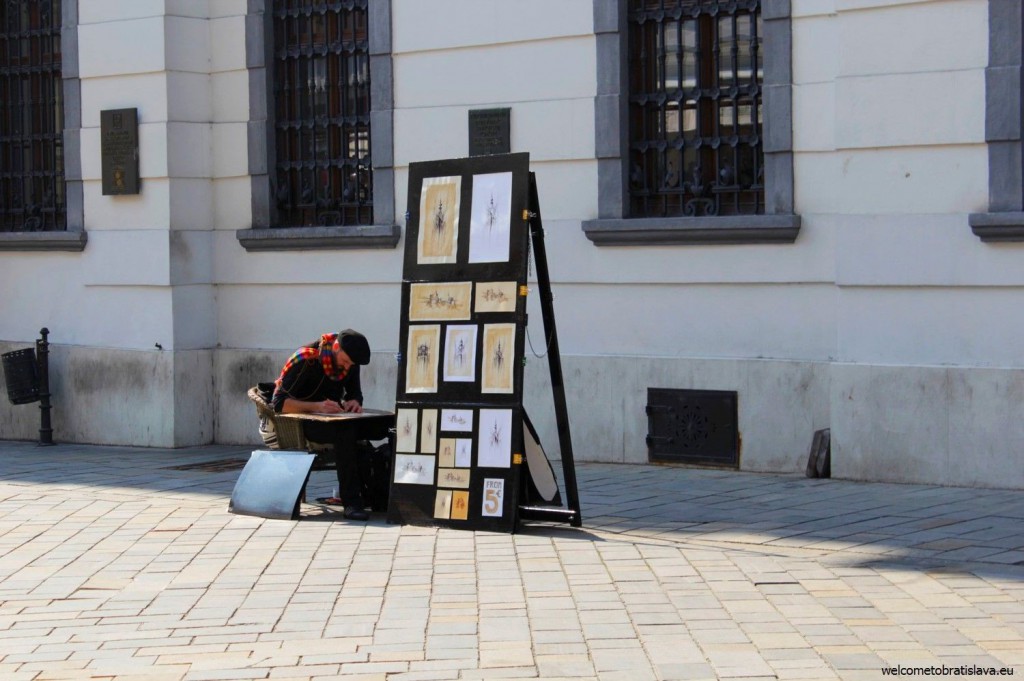 You will meet them everywhere. Whether it is the Slovak Robin Hood playing the shepherd's pipe, street artists offering to paint your portrait or people dressed up in costumes, they are adding charm to our small Old Town.
5. COLORFUL BUILDINGS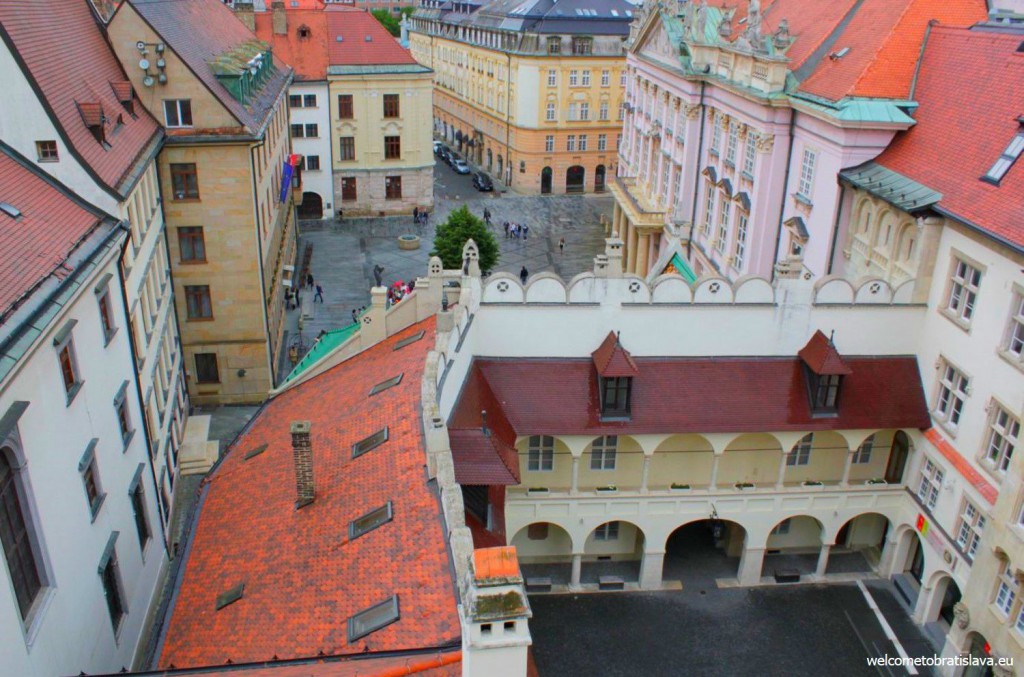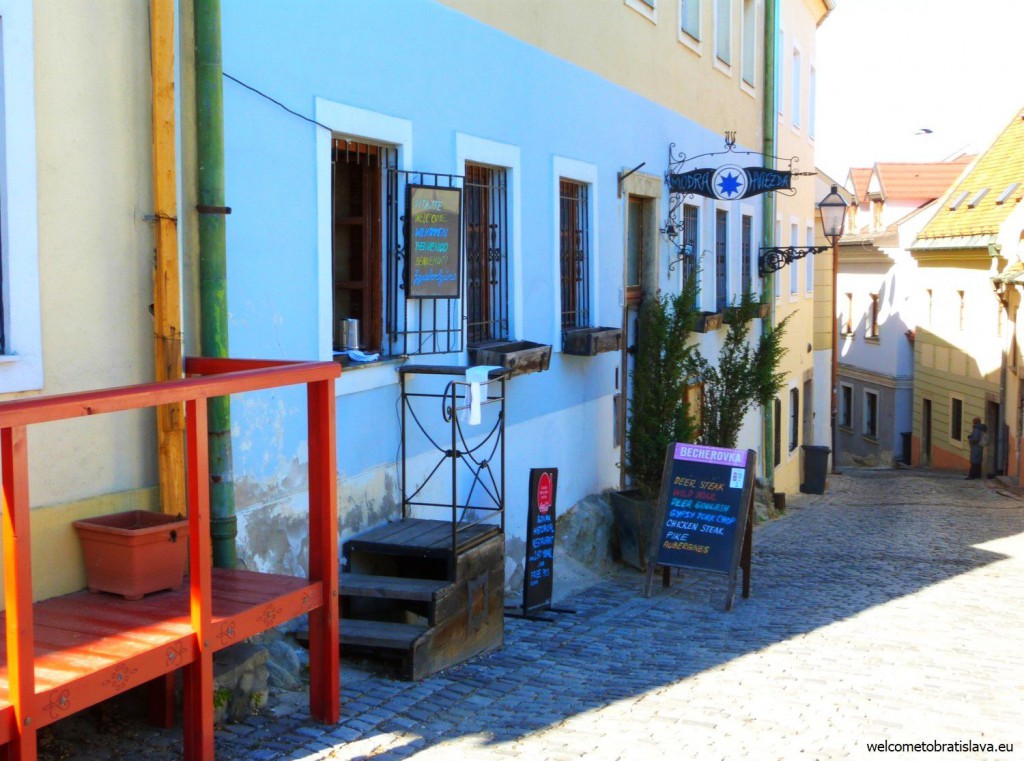 If you are a pictures-taking addict, this will be your thing. Lovely photos can be shot at almost each street of Bratislava's center – and you won't want to stop walking 🙂
6. OUTDOOR MARKETS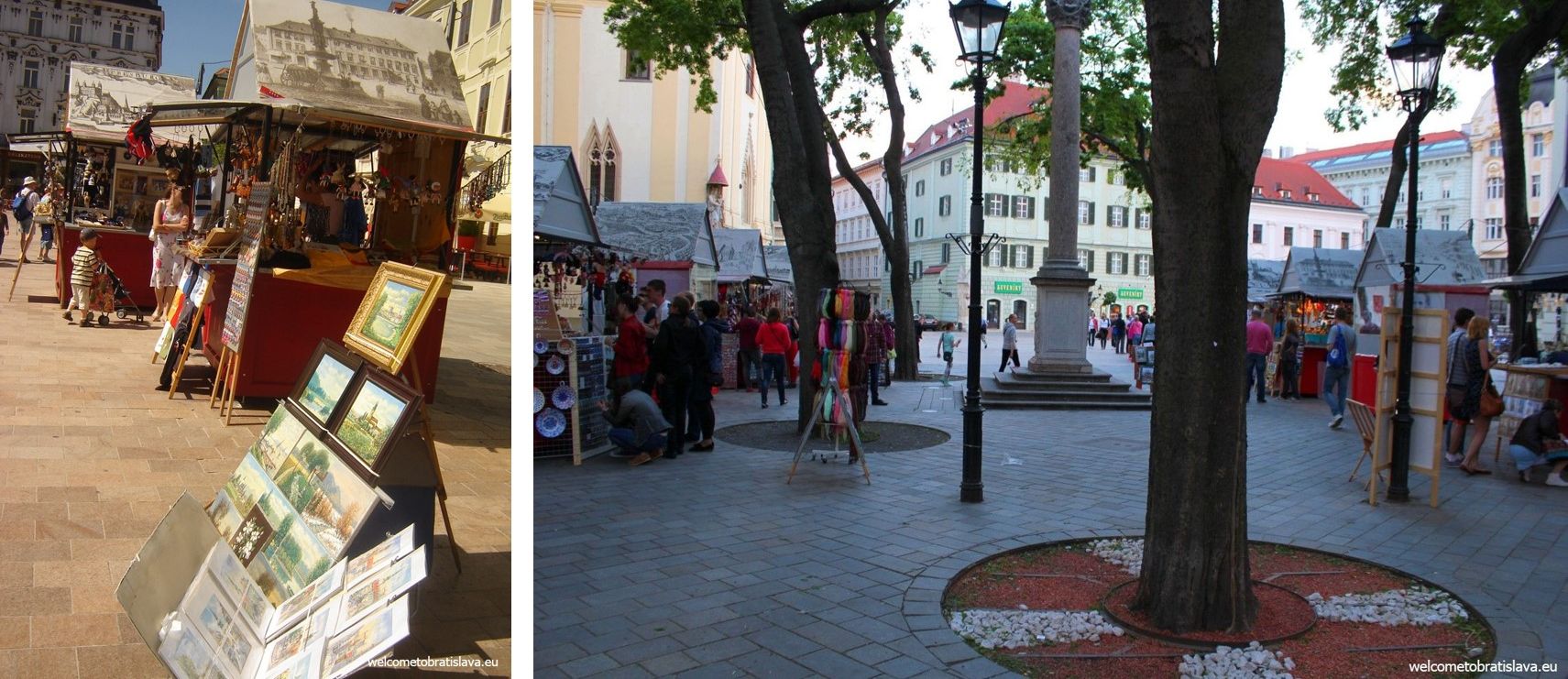 Usually taking place at our two popular squares – the Main Square and Hviezdoslav's Square. Souvenirs, photographs, jewelry, ceramics, clothes and other nice items are to be purchased there.
7. FOOOOOOOD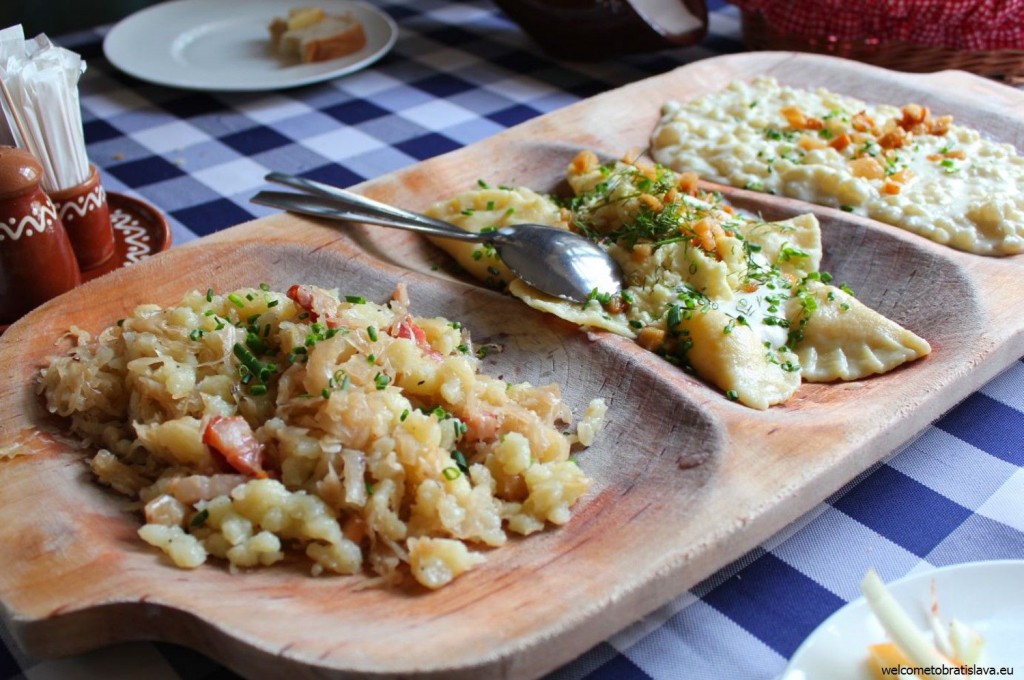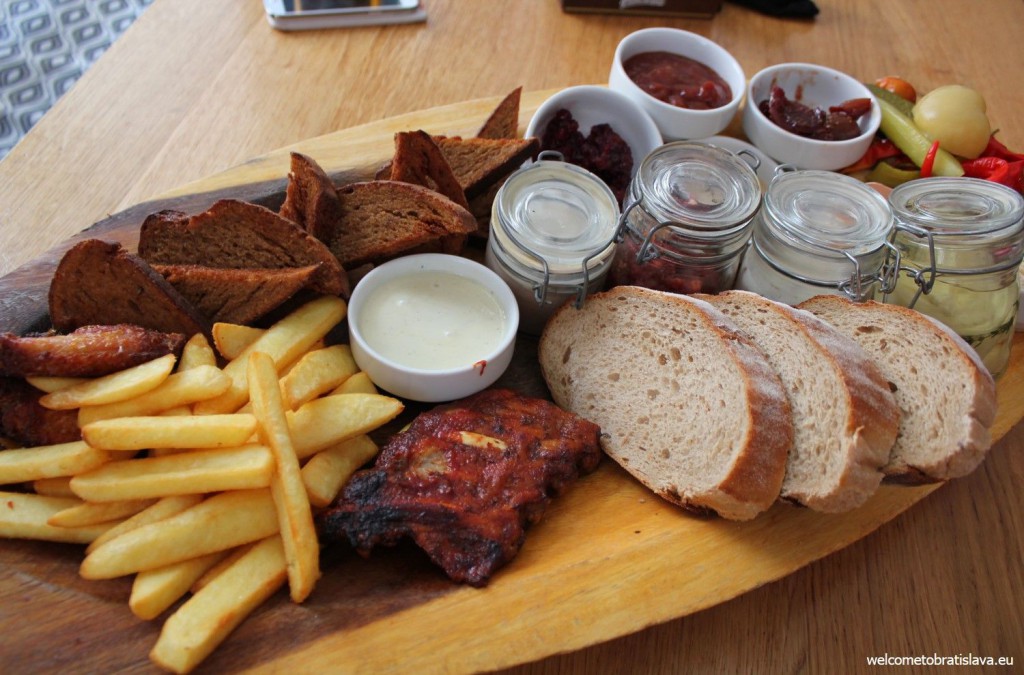 Slovak cuisine might be heavy (when talking about our national meals), but it is also very tasty. Try halušky or have a plate full of meat and selection of cheeses – we have a deal of traditional pubs which you can choose from. Want to have an unusual dining experience? Enjoy a 3-course meal with drinks at 3 different restaurants in the historical center!
8. OUR SYMBOLIC STATUES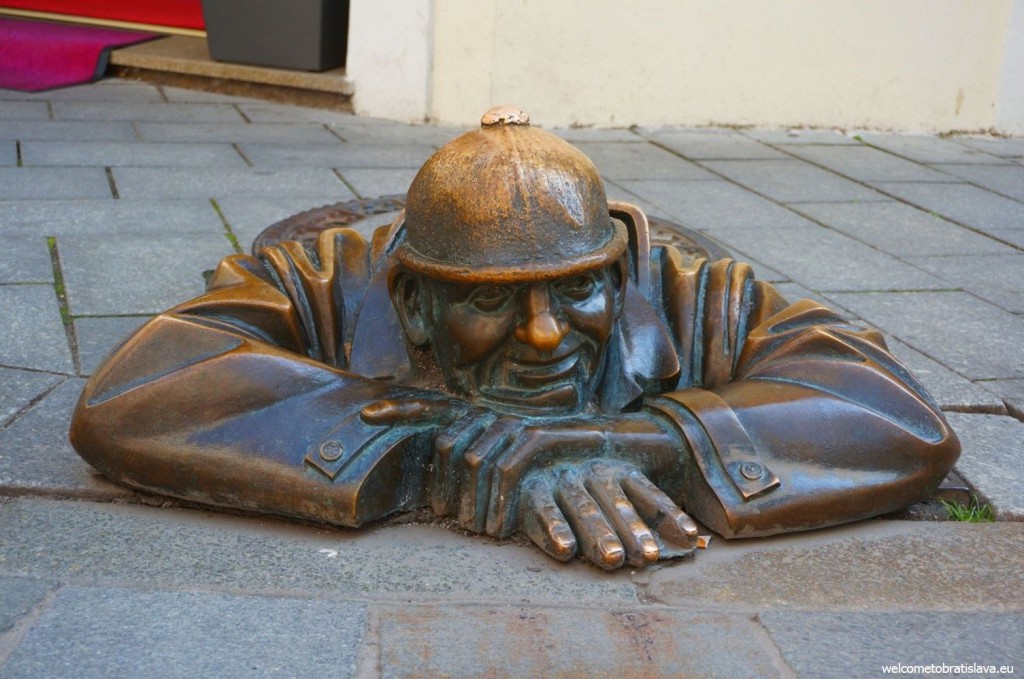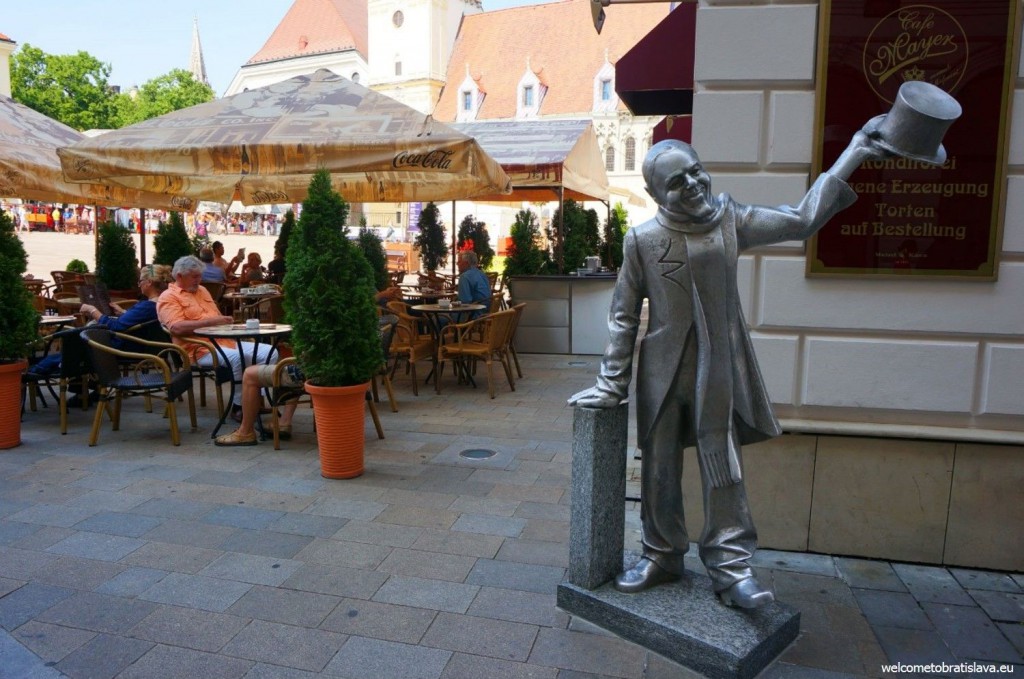 This small guy lying on the road is the most photographed object of our Old Town. There are some more typical statues that tourists like to take pictures with. Find them here.
9. AMAZING CHILL OUT PLACES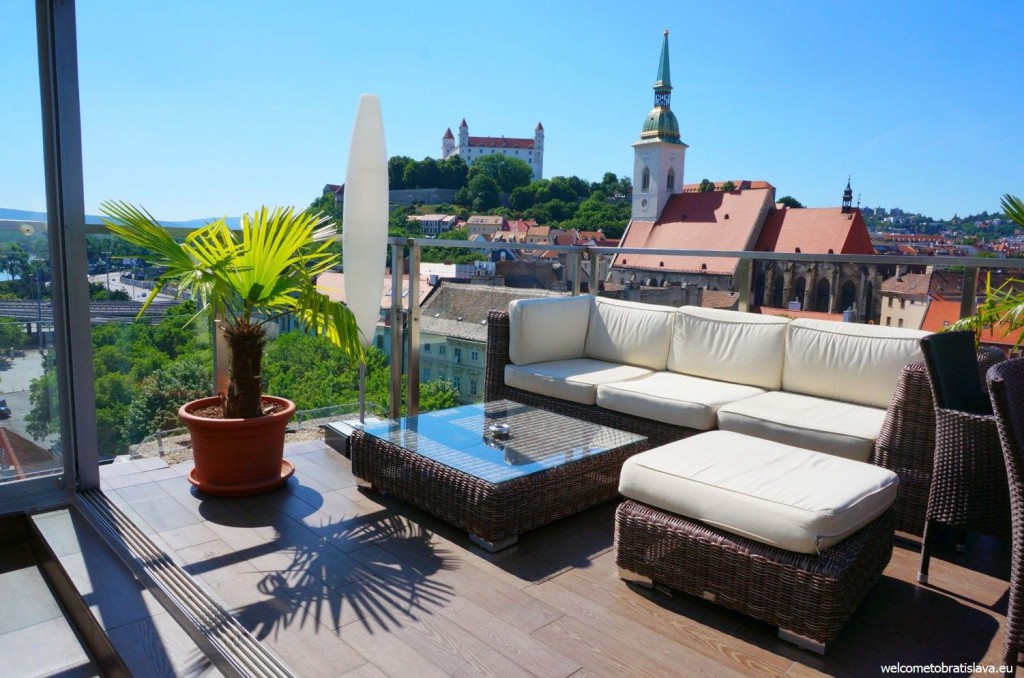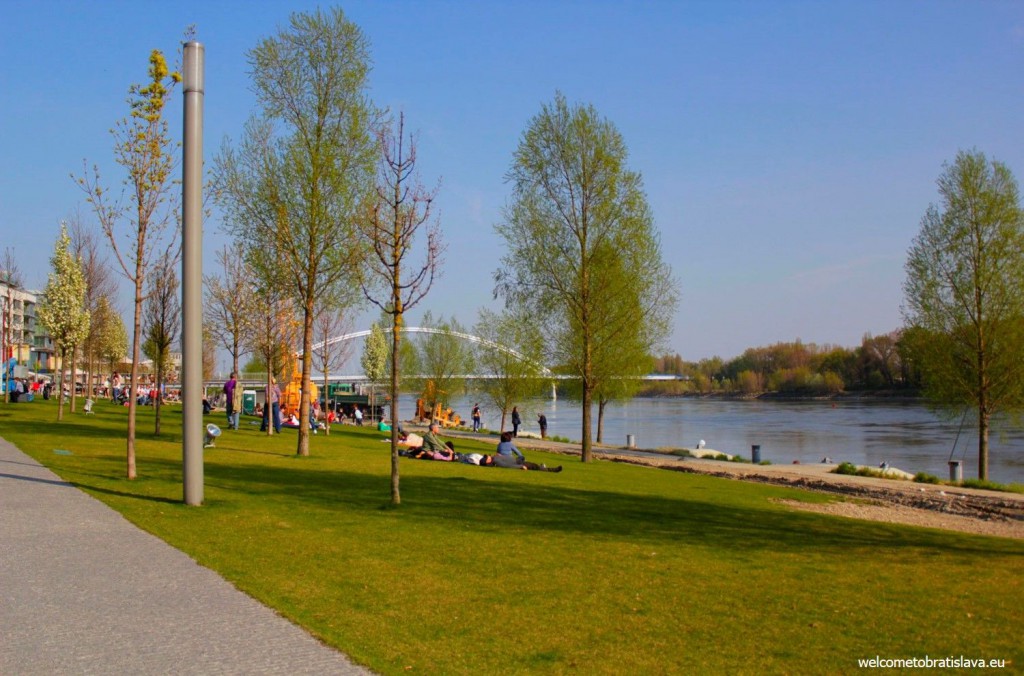 Restaurants which turn to chic bars at night, promenades where you can walk, shop, dine and relax, Bratislava has them all. On the pictures: Sky bar and Eurovea.
10. SPOTS WITH BEAUTIFUL VIEWS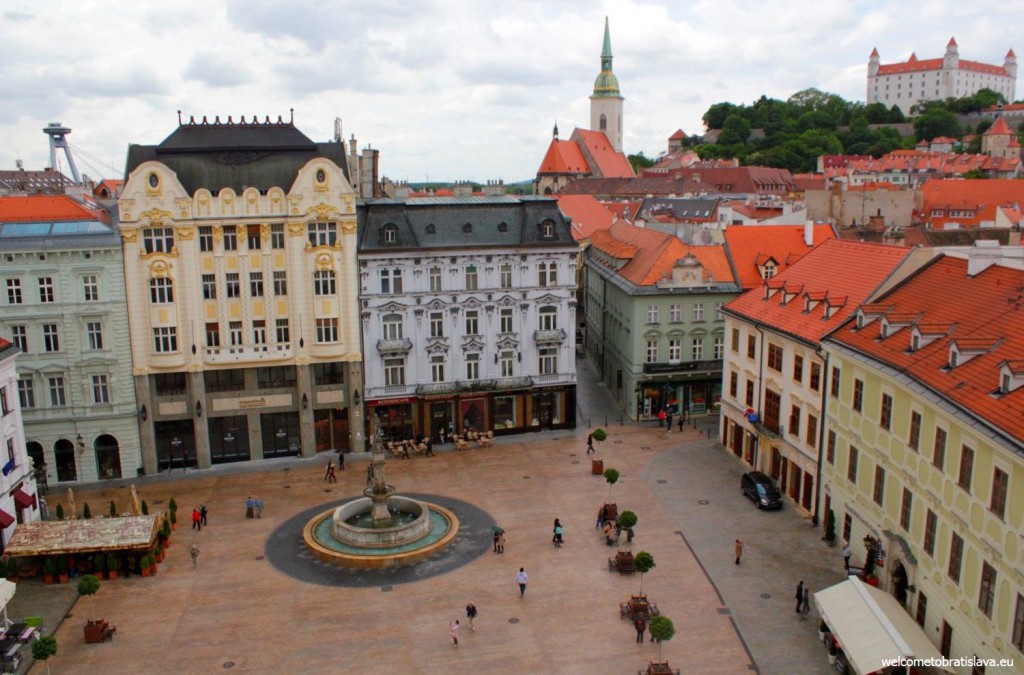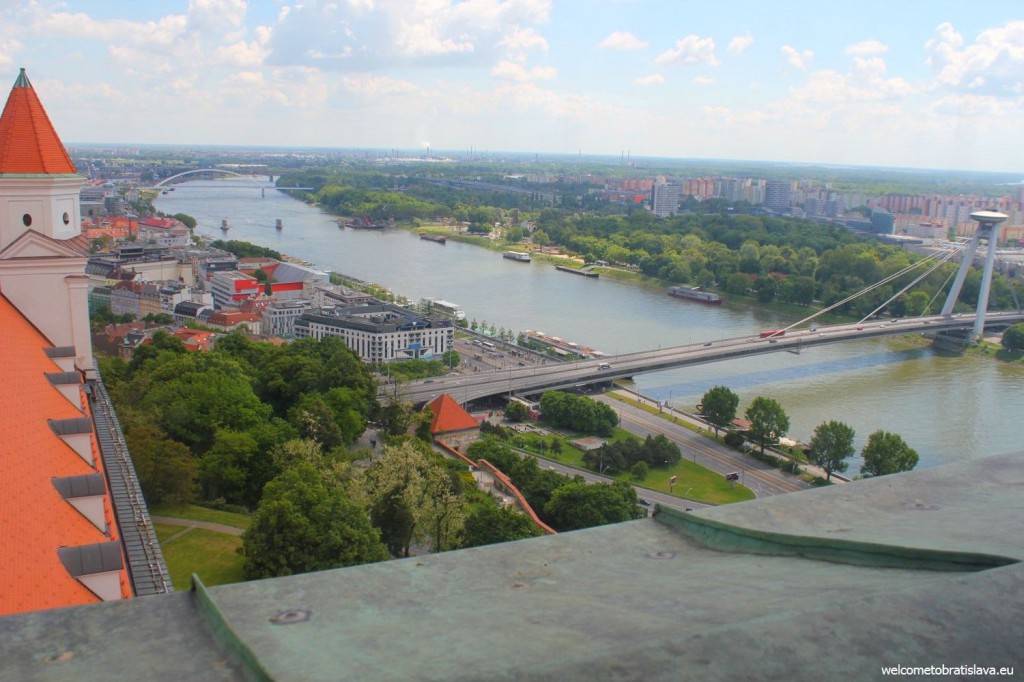 Restaurants and bars situated on top floors of buildings are not the only places with great panoramic view. Museums set in towers are nothing extraordinary in Bratislava either. Our Old Town Hall and Castle's Crown Tower are just a few examples. Make sure you go up the UFO tower as well – ideally getting a free welcome drink!
Local tip: Would it make your travel easier if you had a trip plan tailored exactly to what you like – tastes, travel dates and budget? Try this travel planner and save yourself time and worries on missing out!
11. GREAT NIGHT LIFE!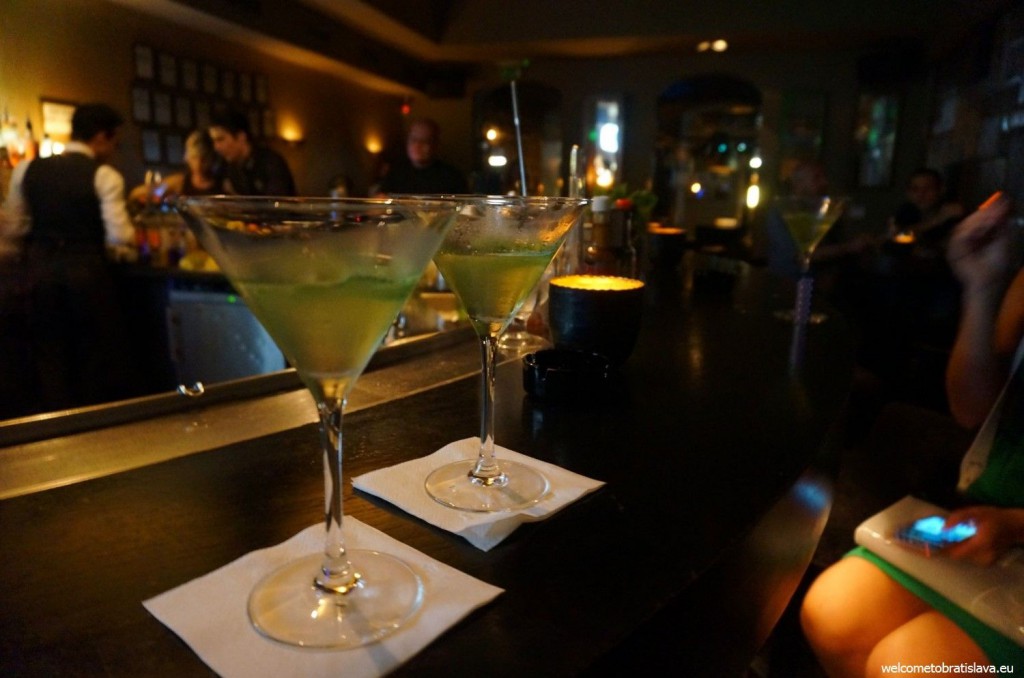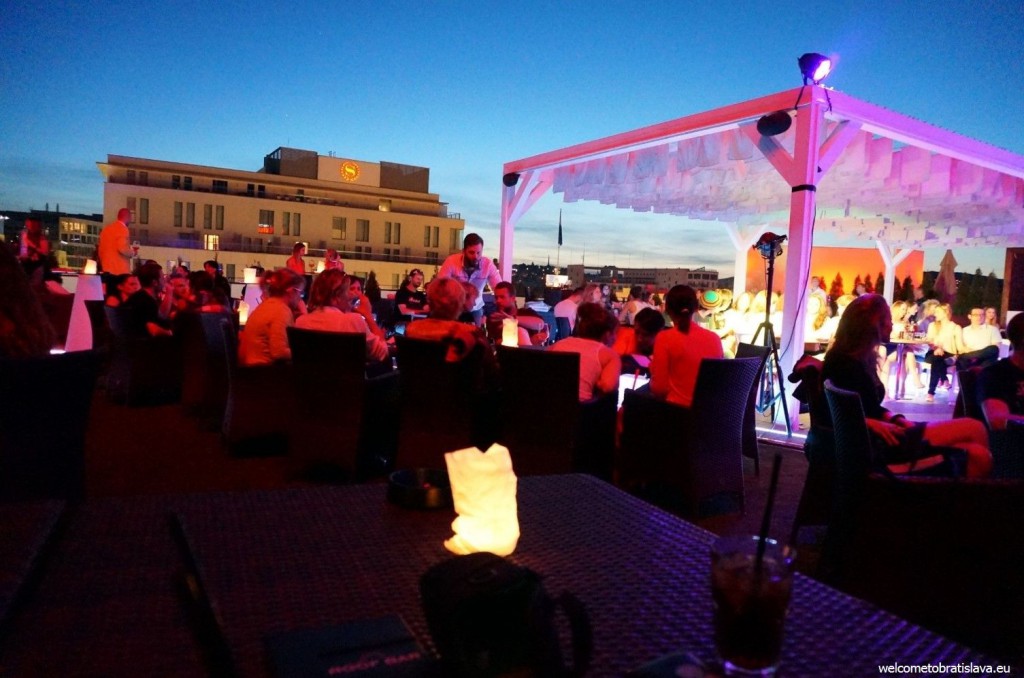 What to add. We indeed have some cool bars and clubs which are an attraction to locals and tourists as well. No wonder guys from many countries organize their stag parties in Bratislava 🙂 Are you a beer lover? What about a beer and food pairing at a well-loved brewery? 🙂
12. GETTING LOST IN THE NARROW STREETS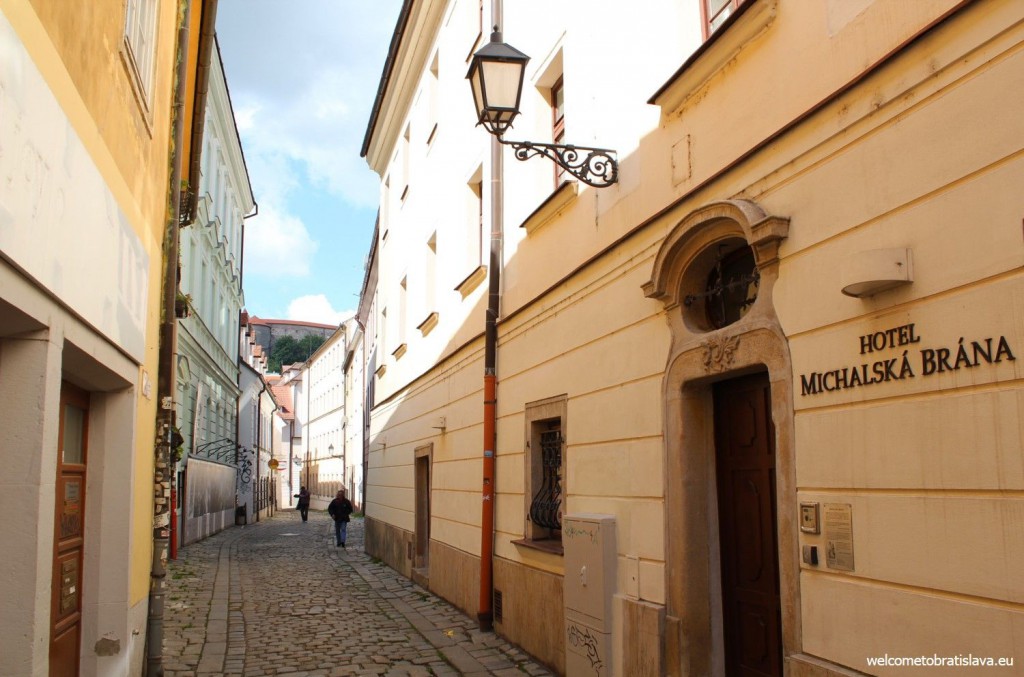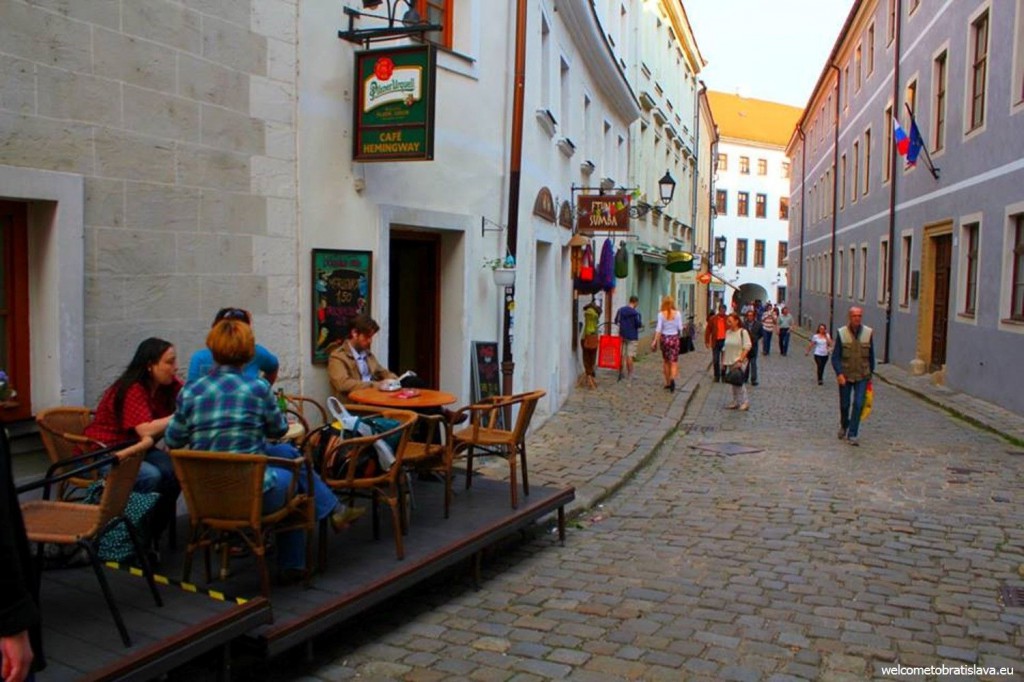 Despite we have been living in Bratislava for quite some years, we still love to walk in the center without really planning to arrive to a specific place. It is the best way to explore new places which you can't find on Internet or in any guides, cafes only known by locals or new shops just opened. If you have some extra days to spend in our city, try just to wander around and see what we mean 🙂
Not in the mood of "getting lost?" 🙂 Get yourself a guide that will take you through the Old Town and shown famous sites outside of the center! We recommend trying this one.
13. HIPSTER CAFES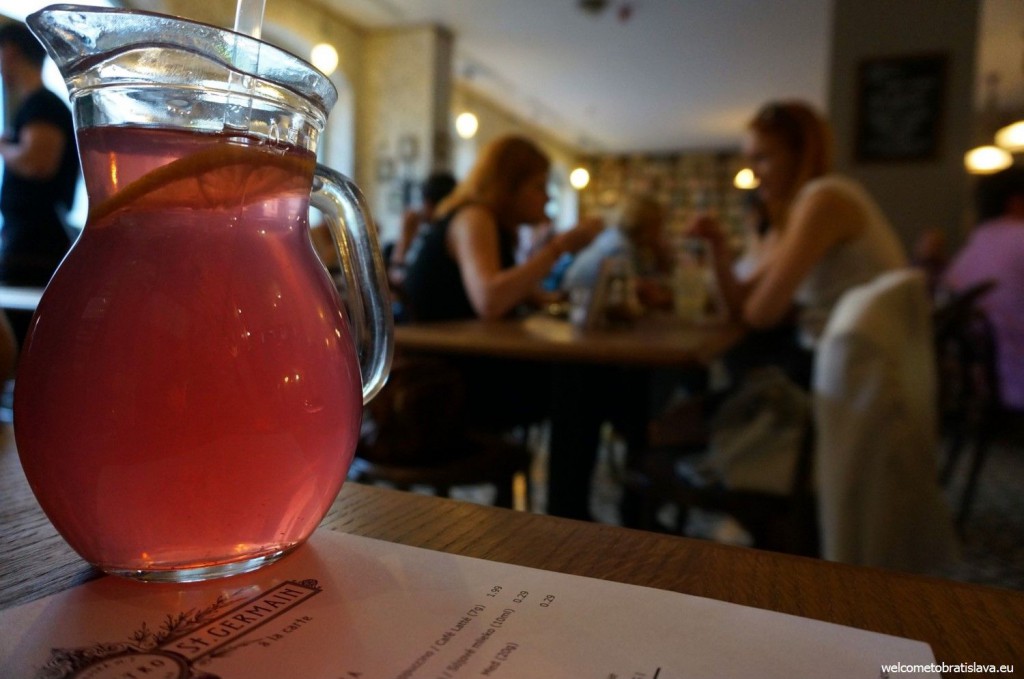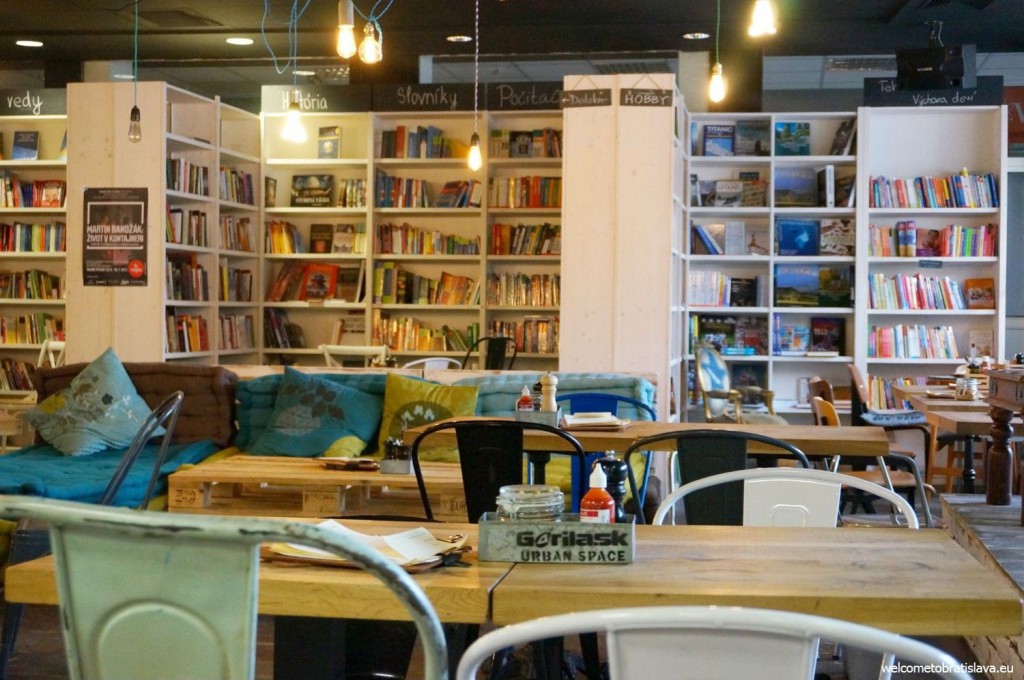 Yes we know, this word is epidemic. Being a hipster is currently trendy in Bratislava and everybody wants to be one because it is believed to be cool. We're not saying we will ever wear a flower headband or that we would want our partners to wear funny moustaches. None of them. But we do love these cute cafes/bookstores which offer great food, refreshing drinks, the best coffee and delicious cakes. Guilty here.
14. ORGANIZED SHOPPING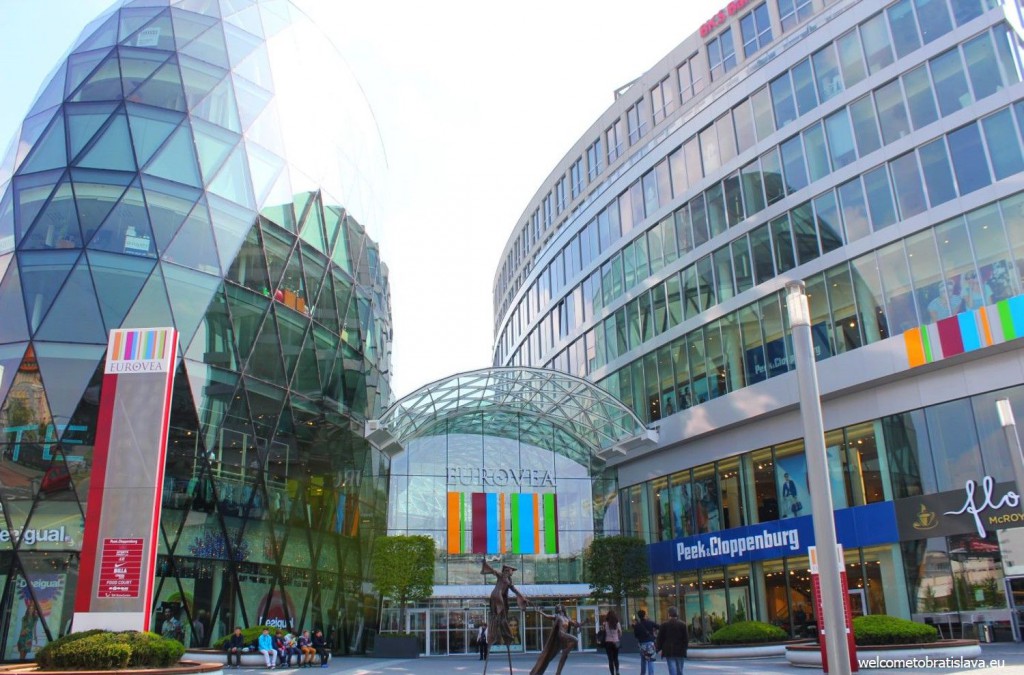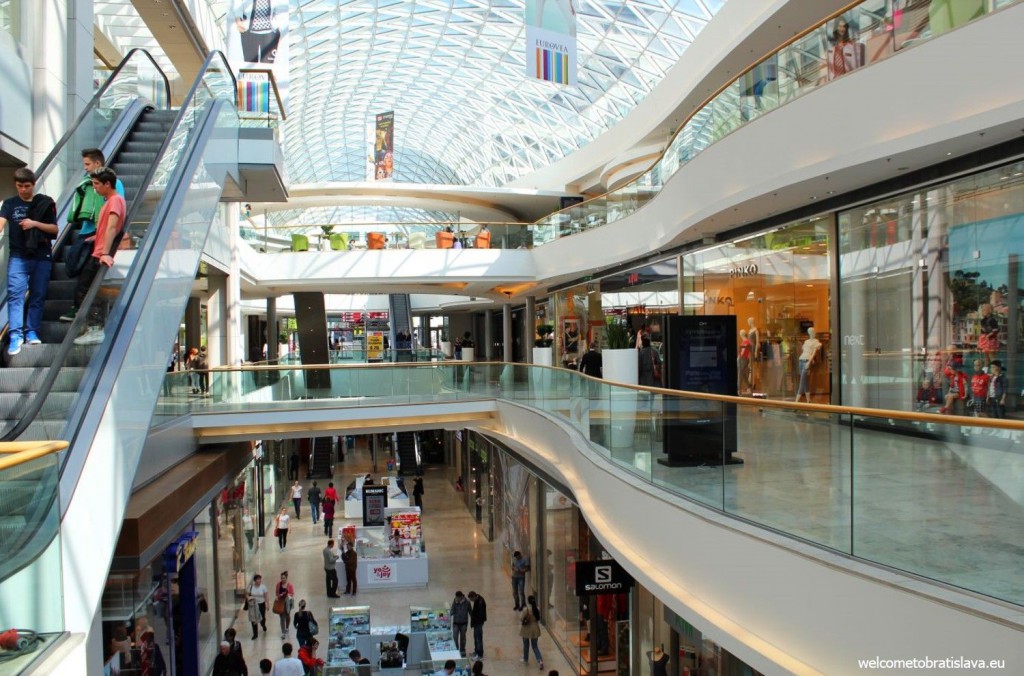 We're not big fans of shopping, even though it might sound weird as we're girls. That's why we thank God we have some quality shopping malls – so we can find all kinds of shops at one place. To get us right – Bratislava doesn't have any famous shopping street like the London's Oxford street or the Calle Serrano in Madrid. Obviously, some shops are spread within the historical center. But if you want to do some proper shopping, you don't need to wander around the city. Just decide which mall you want to visit and that's where you can easily spend a few hours. The shopping itself loses its charm in one way (we love the cute outdoor streets), however when shopping big, we like its practical site.
15. DESPITE NO SEA, WE HAVE COOL BEACHES!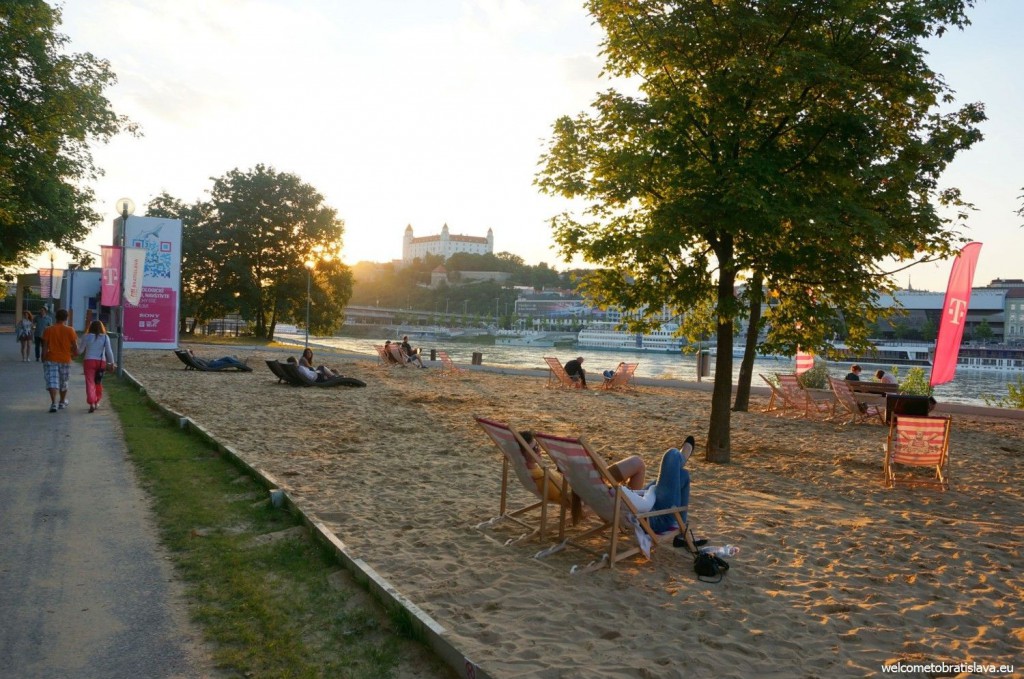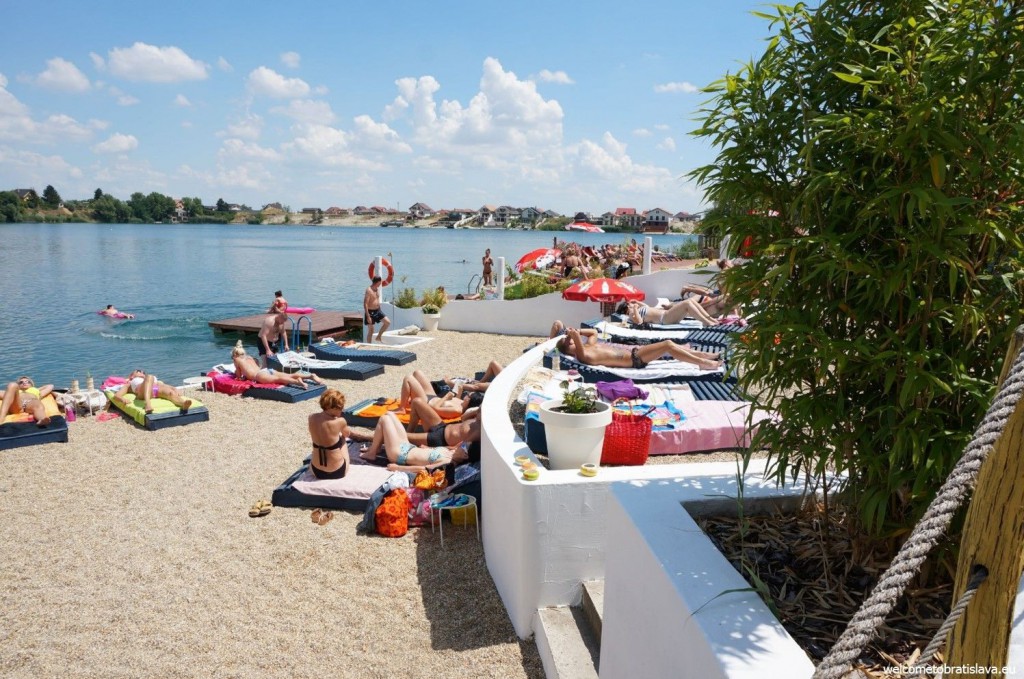 Ooh yeah. Tyršák Beach is one of our favorites. Artificial sand, a cool bar, camp-beds, music and cocktails 🙂 The Tiki Beach is also quite popular, built next to a Hawaii style Mango restaurant. You should definitely check out the Wakelake as well, where you can try out different water sports and party in the nights. And there are a few other lakes where you can cool yourself down in the hot summer 🙂
16. THE PANCAKE CHALLENGE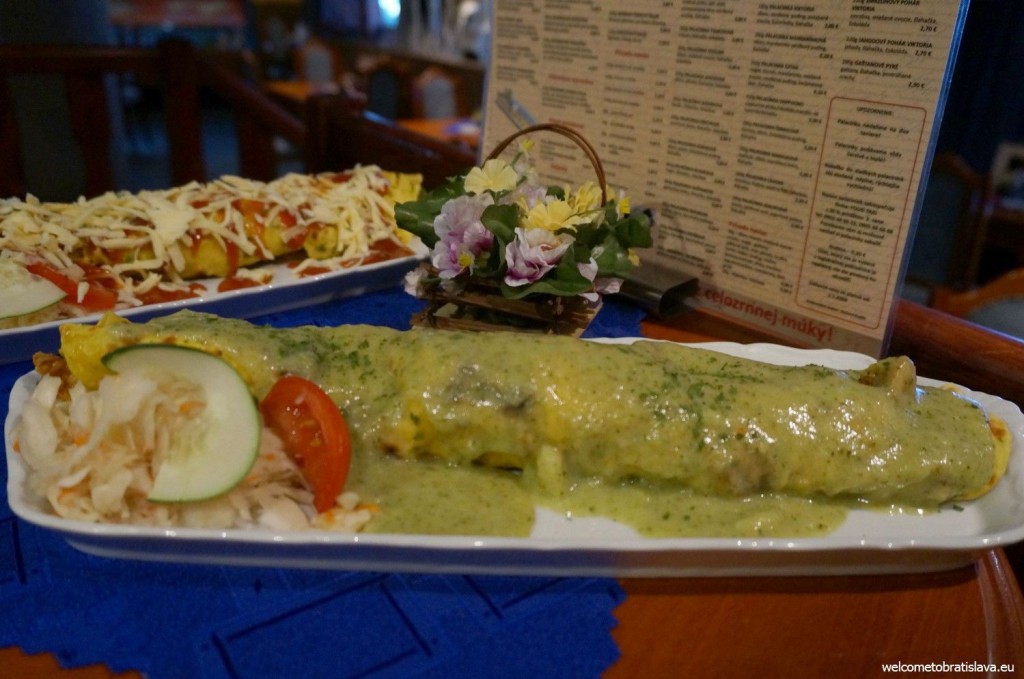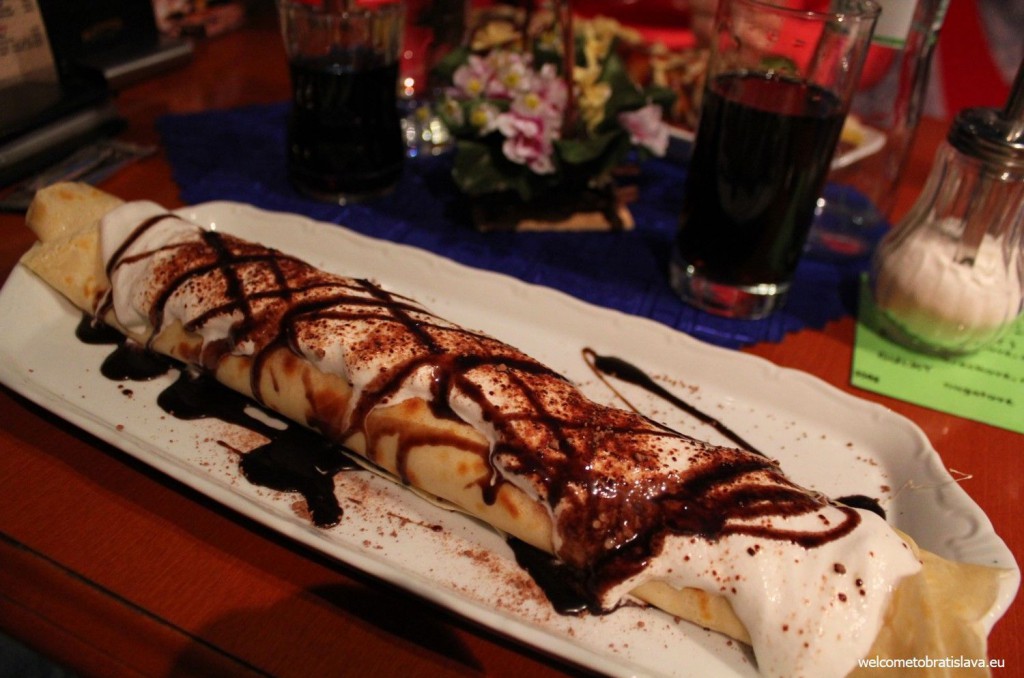 Biggest pancakes ever! When we first came to this place, we could only manage half of one. Slowly we worked on it and now we can proudly say we can do it! 😀 This is a place we take all of our friends to once they visit us. You will fall in love here (and then roll to your next stop) 😀 Check this post to see which are our favorite pancakes spots!
17. PLENTY OF MUSEUMS AND GALLERIES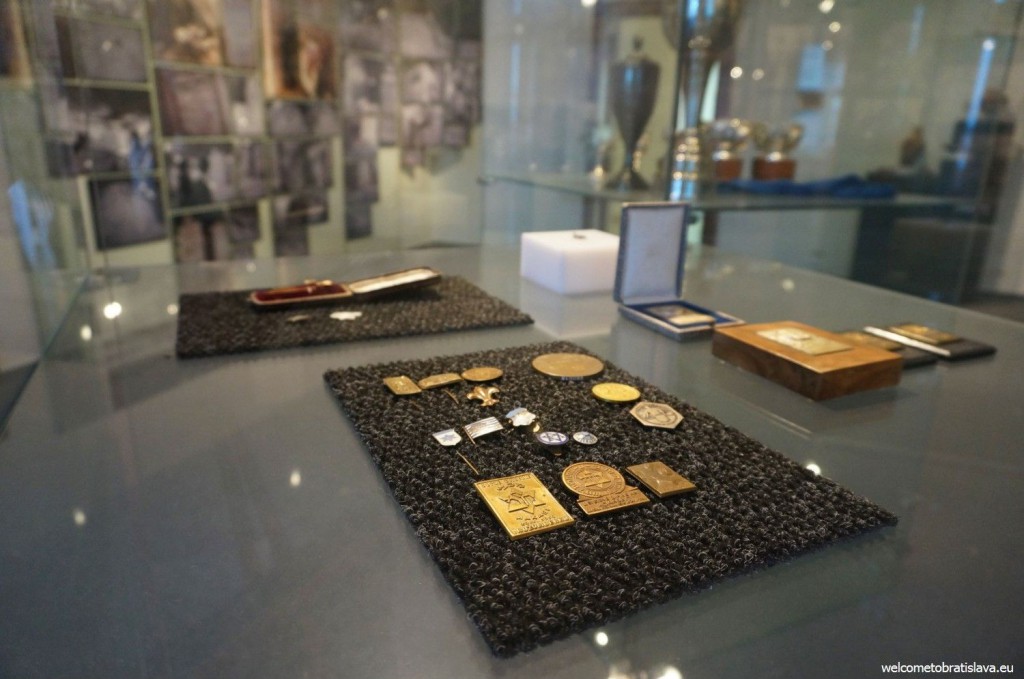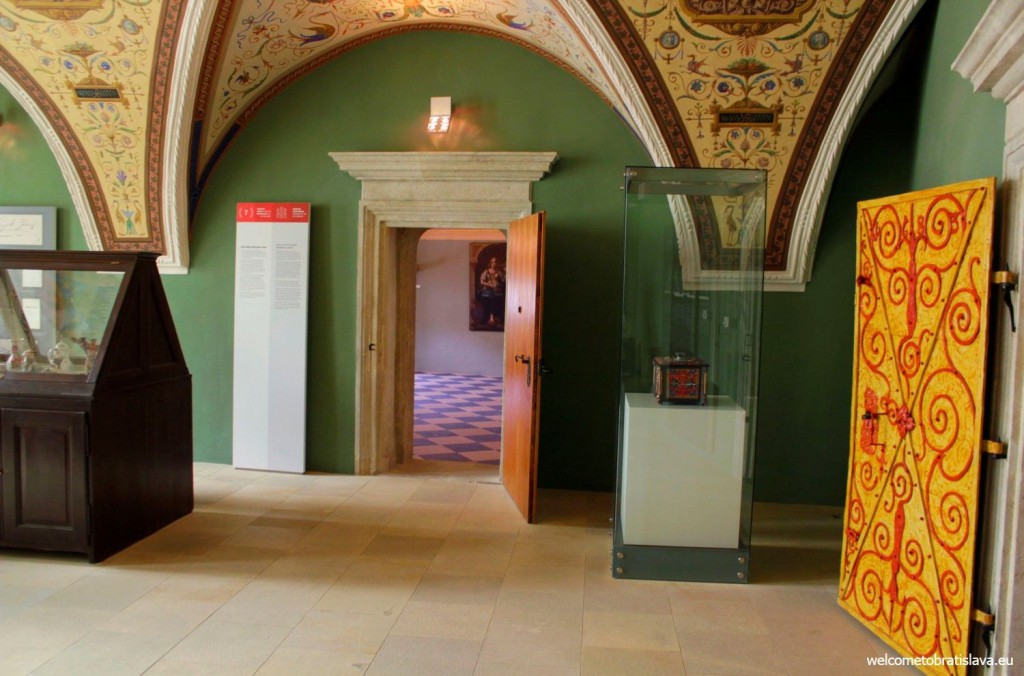 We can't even list all of them by heart, there are so many of them. Read about all kinds of museums and galleries and decide which might be of your interest.
18. BEAUTIFUL GARDENS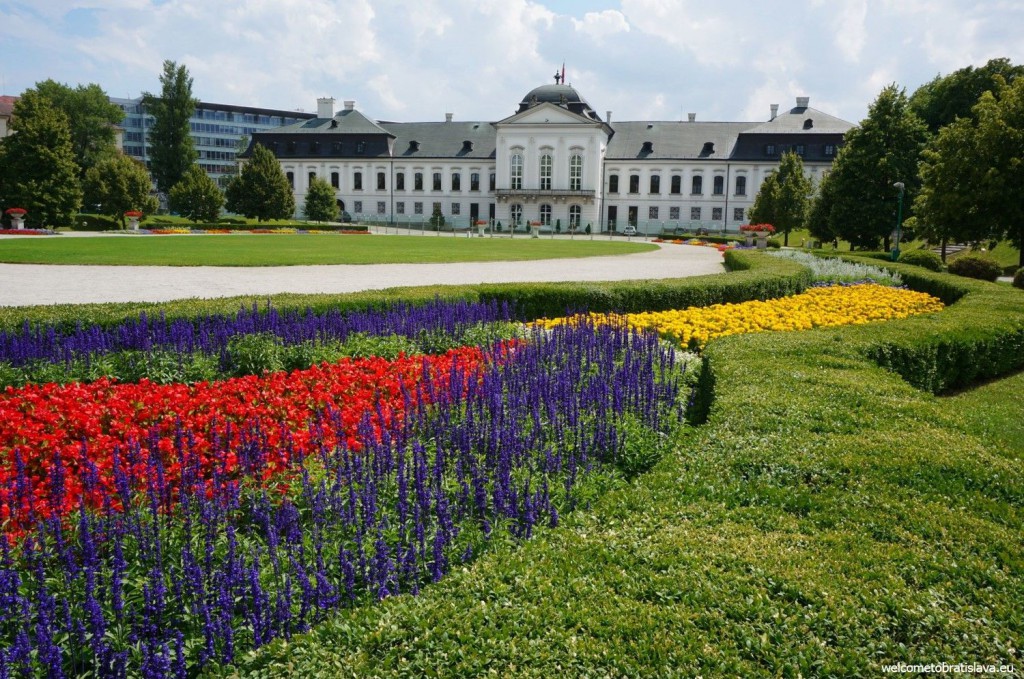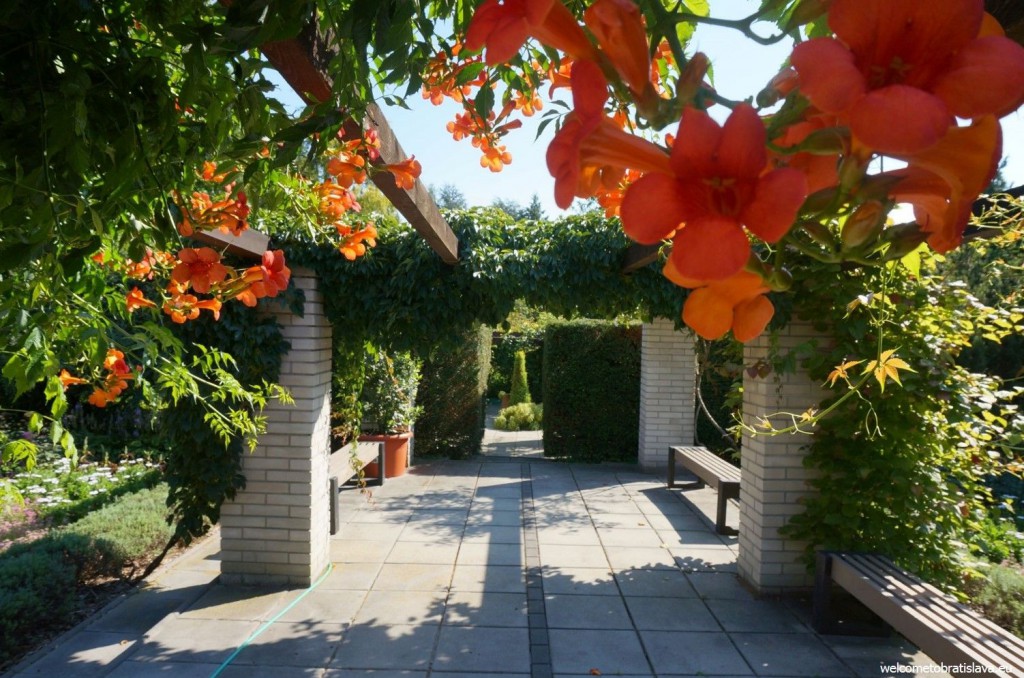 We love to take walks. Preferably somewhere nice and full of flowers. Our Presidential garden or Botanic garden are our favorites.
19. PLACES THAT TAKE YOU CENTURIES BACK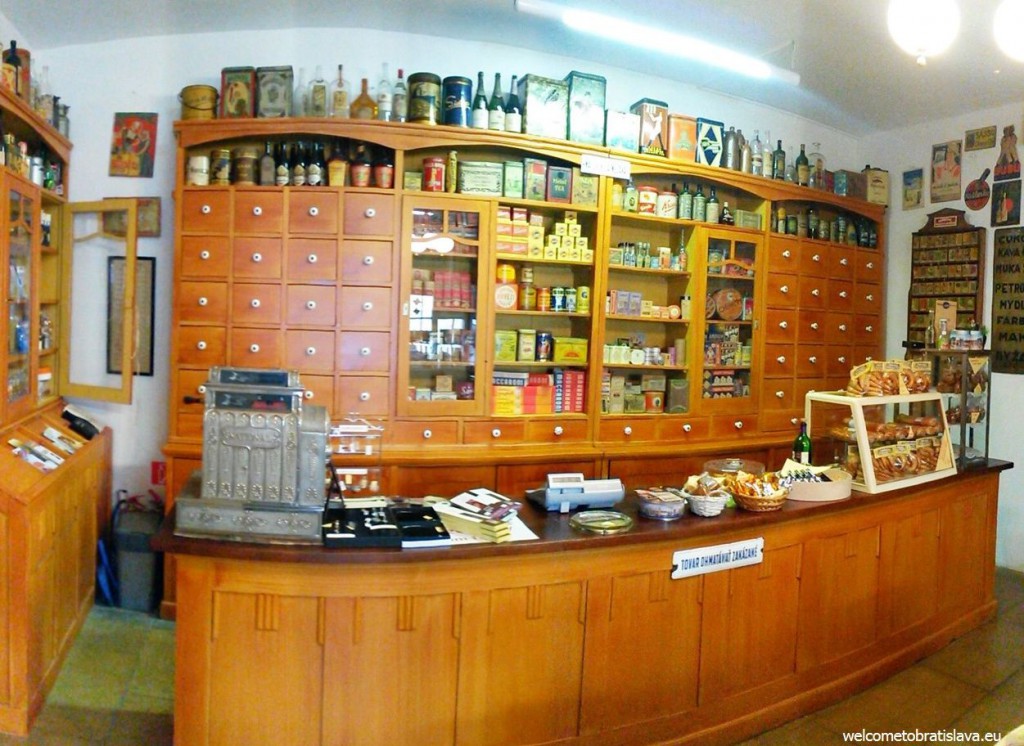 You know what we mean. All those kinds of cafes or shops with old furniture and historical appliances which look like taken from your grandparents' home. When put together, they however make a nice picture and create a new place with that special feeling. Check the Shop in a Museum to see what we are talking about.
20. LAID BACK ATMOSPHERE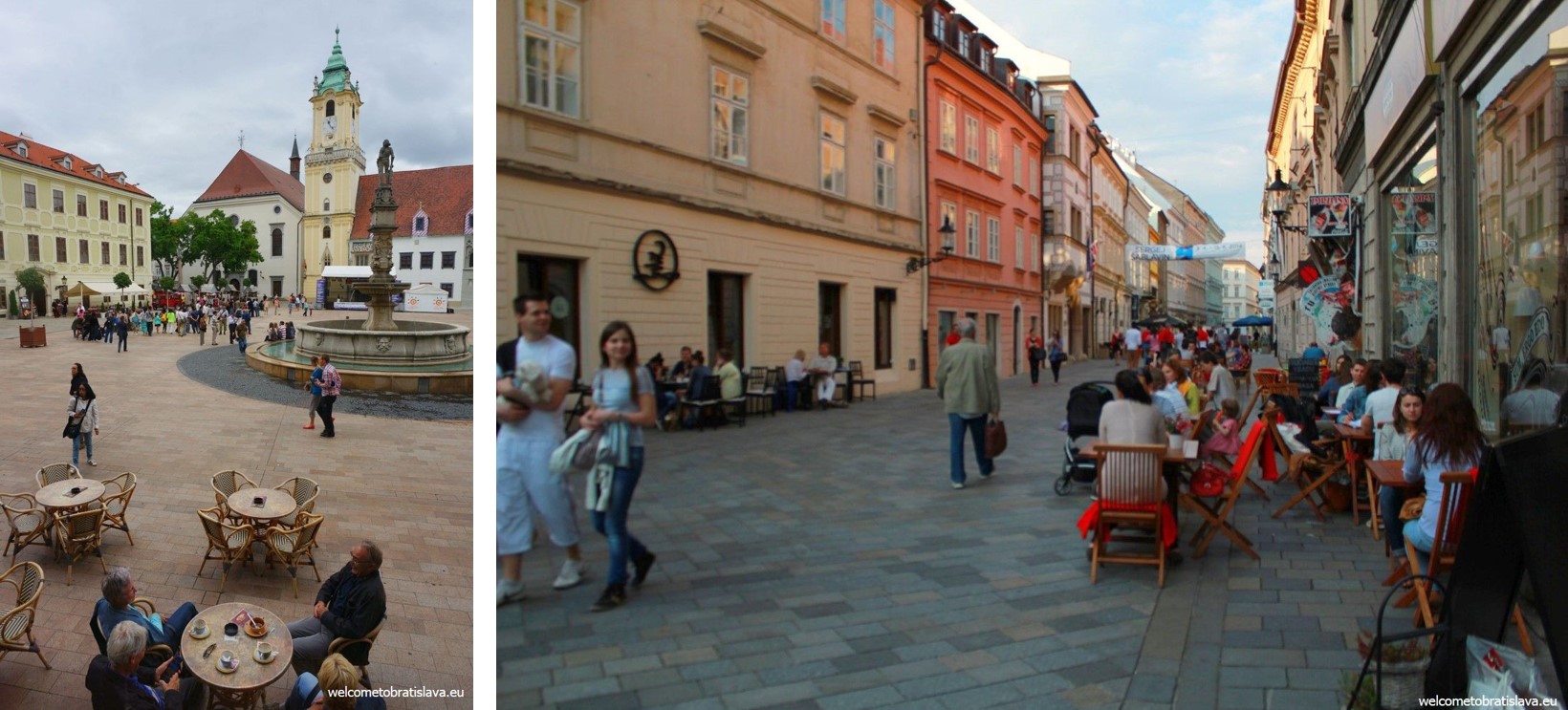 Despite there are always tourists and the city center is quite lively, you never have the "crowded" feeling like in bigger cities (such as Prague). Slovaks are additionally friendly and welcoming people in general. You will feel Bratislava's charm once you visit it 🙂
21. PLACES TO HIDE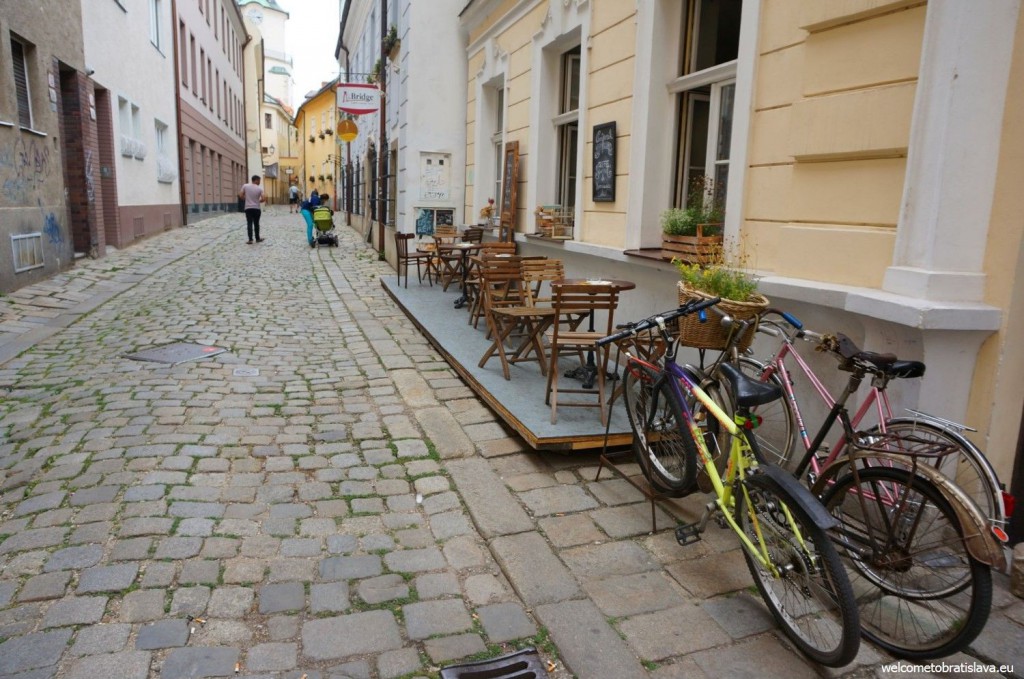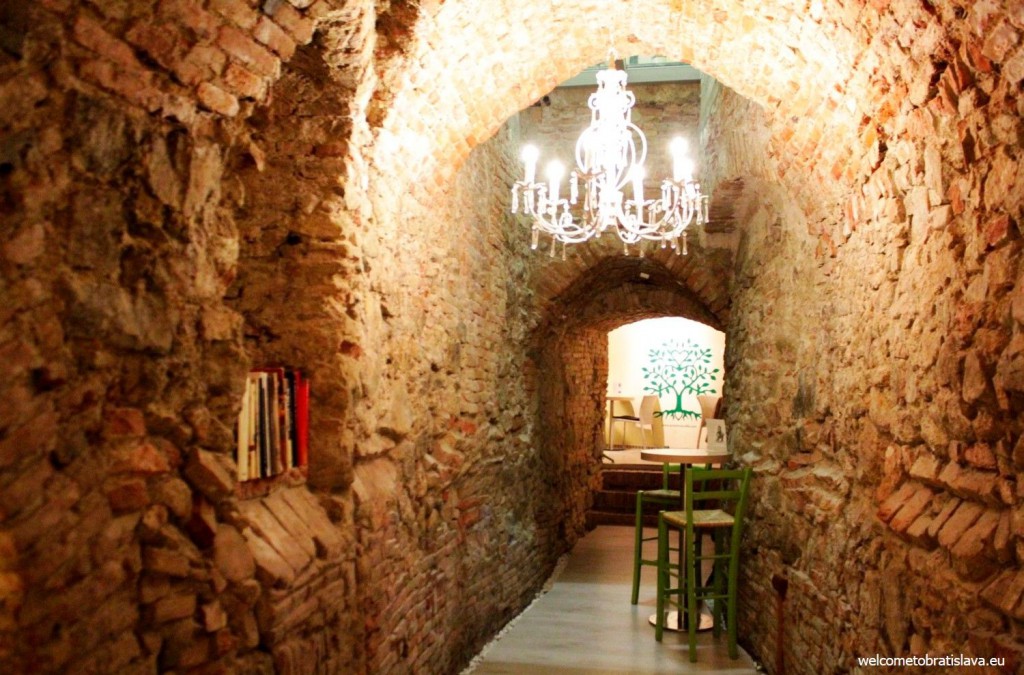 Even in the city center, thanks to its small streets, you can always escape to a cafe with few people only. Great for reading a book or just enjoying some conversation with your date or a friend.
22. SWEET TREATS ALL OVER THE PLACE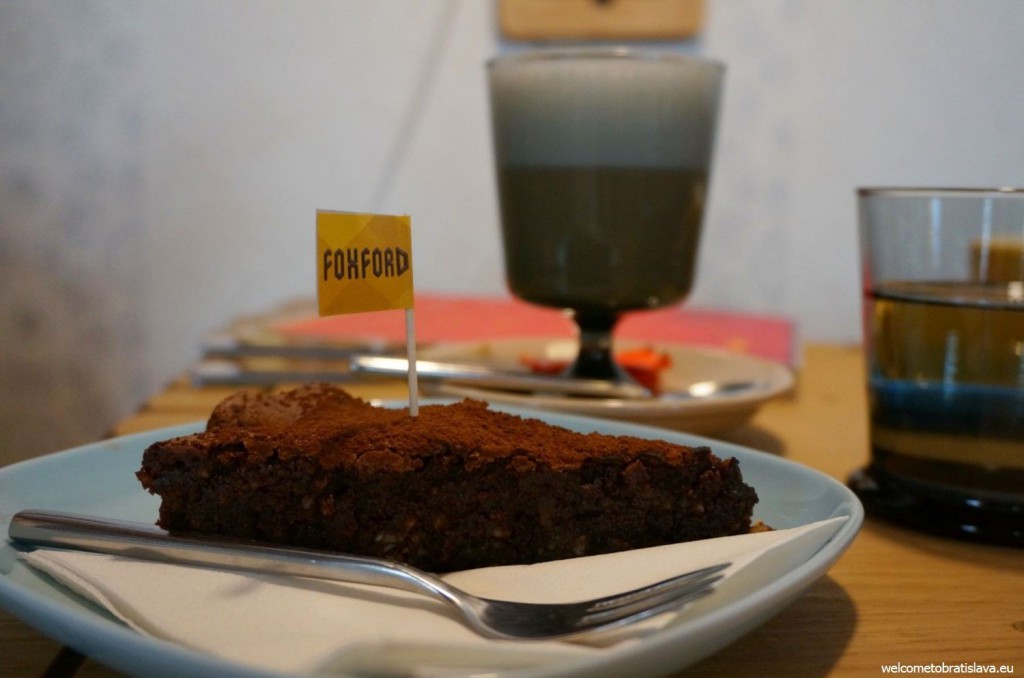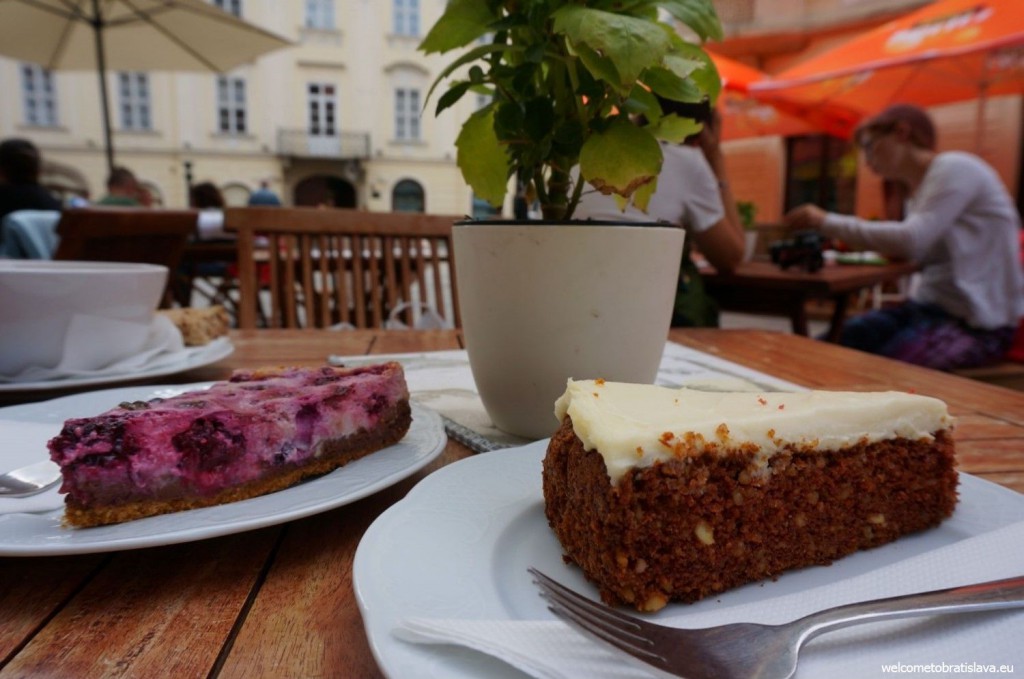 There is probably no restaurant or cafe where they would not serve some delicacies. Bratislava really is a sweet heaven 🙂
Hope that was helpful! Do you have something else to add? What is your favorite thing about Bratislava? Let us know.
Author: Maria Kecsoova